Step-by-step guide on how to apply for Spanish citizenship
Find out how the residency rules in Spain work, eligibility and how to apply for citizenship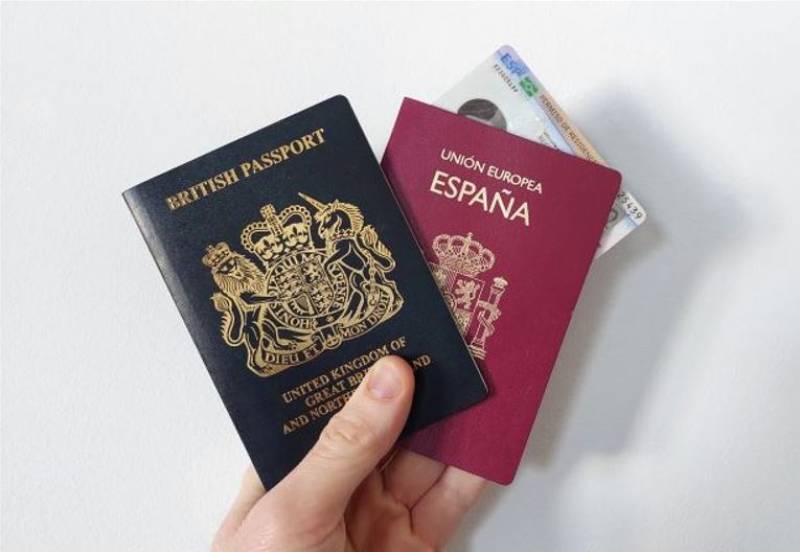 For those planning to live in Spain long term or even permanently, it's crucial to apply for permanent residence or Spanish citizenship, and this step by step guide explains how the residency rules work in Spain, including eligibility and how to apply for citizenship.
There are several ways in which you can apply for
Spanish nationality
, says lawyer Isaac Abad from law firm
Abad Abogados
. After having lived in the country for five years, you can apply for permanent residence and after 10 years, you can apply for Spanish nationality. Alternatively, you can apply if you are
married to a Spaniard
or the
child of a Spanish parent
.
Which should you opt for: permanent residency or citizenship?
Having permanent residency enables you to stay on as a resident in Spain without having to renounce your original nationality and passport and enjoy most of the same benefits as Spanish citizens. You must, however, meet certain criteria, such as being able to support yourself financially.
In order to become a Spanish citizen, you will need to give up your original nationality and passport, but you will enjoy the same rights as other Spanish citizens and be free to move around the EU as well as vote in European elections.
Applying for Spanish citizenship by residency
As a rule of thumb, you can apply for citizenship after 10 years, but there are exceptions. This is reduced to five years if you are a refugee, and two years if you are from a Latin American country, Portugal, Andorra, Philippines or Equatorial Guinea. In these instances, you won't be required to give up your original nationality, and you will be granted dual citizenship.
The following conditions must also be met:
You must have lived in Spain for the relevant period of time without interruption – you can't leave the country for more than three months a year or too frequently;
The relevant period of time will begin on the date of your first residency card;
Spells spent in Spain as a tourist or with a student visa – classed as 'stay periods' will not be included;
Criminal background and police checks will be carried out to demonstrate good civic behaviour.
Spanish citizenship by marriage
In the case of someone who is married to a Spanish citizen or the child/grandchild of Spanish national born in the country, you must have lived in Spain for 12 months to apply. Exemptions include civil partnerships, which are not considered valid, as is the case with divorced couples.
Again, applicants must be able to demonstrate that they are a 'good citizen', have no criminal record and are financially stable. In this case, you must also prove an element of integration into the Spanish society, such as being able to speak the language. Once you have met the criteria, you will be eligible for a residence and work authorisation through the spouse/family member of an EU visa.
You will need to provide a marriage certificate that shows the union is registered in Spain.
In addition, you can claim Spanish citizenship as the widower or widow of a Spaniard, but you cannot have been separated at the time of their death.
Citizenship through a family member
This is known as citizenship by option, and relates to those applying after a relative received theirs. For example, children of foreign citizens who were born in Spanish territory; or over 18 year-olds who were adopted by Spanish nationals.
Children of expats who were born in Spain may be eligible for citizenship by presumption. The recent 'grandchildren law' (Ley de nietos) means children and grandchildren of Spanish citizens are fast-tracked for citizenship by descent.
Spanish citizen application process
The process begins by preparing all the necessary documents, including preparation for the 'exam for Spanish nationality' that tests your knowledge of Spain's constitution, society and cultural heritage. There are actually two exams: the DELE A2 language exam and the CCSE.
You will need to present the following documents (these may vary depending on the type of citizenship application but its best to try to have all of them):
Proof of passing the two required exams DELE A2 and CCSE
Valid passport and NIE number
Birth certificate
Valid residence permit, census and padrón
Criminal records. It's important that you don't have any criminal records, but you can get accepted if you had a minor issue.
Marriage certificate (if applying for citizenship by marriage)
Proof of payment of the application fee (usually around 100 euros)
Final requirements
For all application types, these three final requirements must be met:
Swearing an oath or promise of allegiance to the King and obedience of the Spanish Constitution and laws.
Declaration renouncing previous nationality. This is not required of nationals of Latin American countries, Andorra, the Philippines, Equatorial Guinea, Portugal or Sephardic Jews of Spanish origin.
Entry of the acquisition of nationality in the Spanish Civil Register.
Image: Archive
article_detail
staff.inc.ali

Address
Avenida de la Libertad Edificio Europa no. 301, 2nd Floor, Business Premise No. I, 30710, Los Alcazares, Murcia
Tel: +34 968 58 30 53

Specialists in Conveyancing, Property Law, taxes, probate and residency in Murcia
Abad & Asociados Abogados y Economistas, S.R.L. is a firm of English-speaking lawyers and accountants founded in 1996 in Murcia by Isaac Abad, winner of the "Best Lawyer 2022" award in Tax Law in Murcia granted by "Best Lawyers".
The Abad Abogados Murcia law firm specialises in offering innovative legal solutions to its clients, prioritising quality, satisfaction and success. With offices in central locations in Murcia city, Los Alcázares and La Zenia in Orihuela Costa, Alicante, it is easy for expats and foreign citizens abroad in Spain to access the legal services they need.
The team at Abad can help you with any issues relating to Real Estate and Property law, Taxation, Litigations and Commercial law in Spain. From getting a NIE number in order to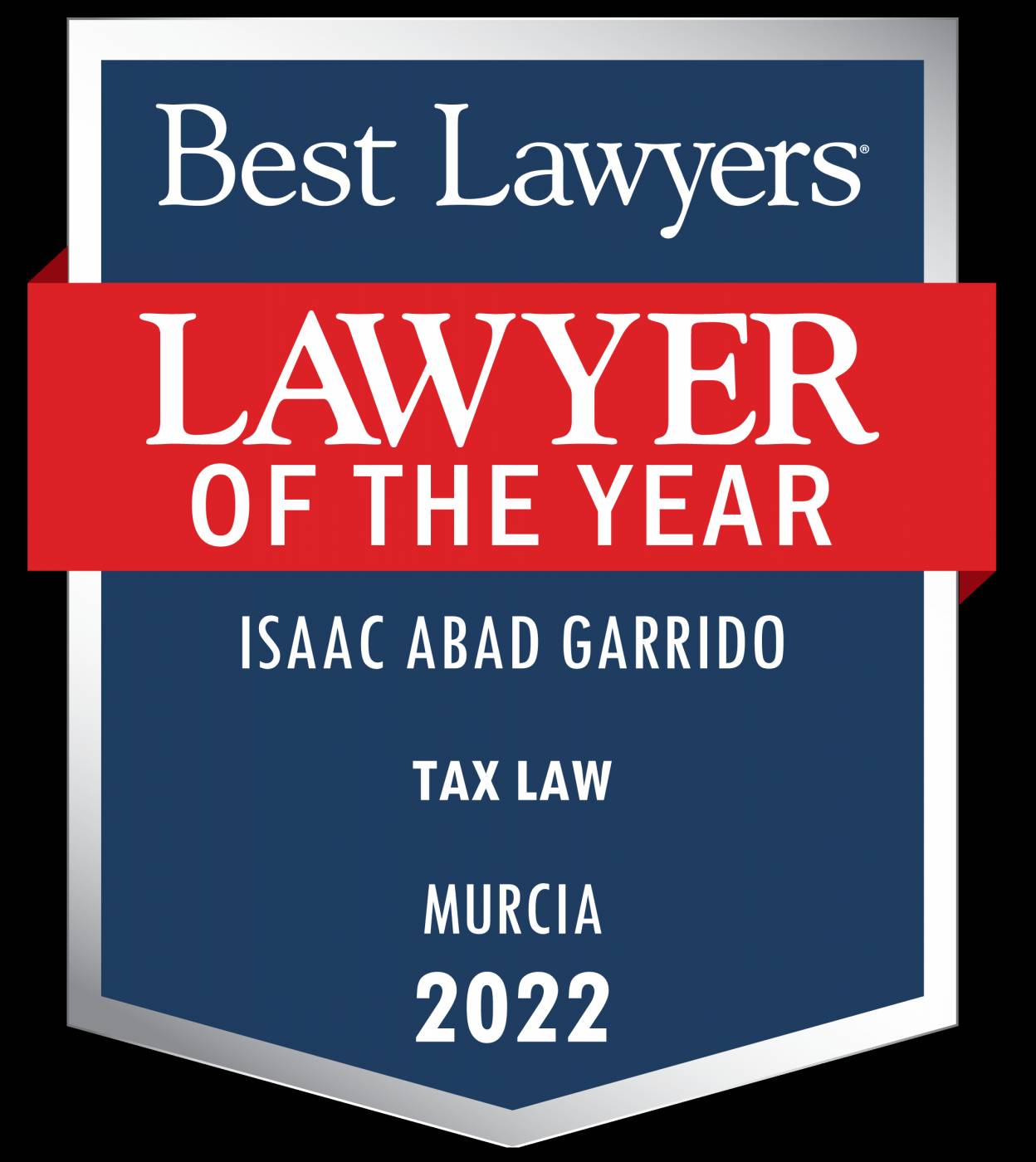 be able to undertake official paperwork in Spain, to completing your residency and visa requirements, they are there to ease every step of the move to Spain for people wanting to come and live in the country.
They can also handle any resident and non-resident tax declarations in Spain, including property taxes and issues surrounding double taxation across international borders, as well as inheritance tax and wills.
Whether you want to formally register your own business in Spain, take someone to court or face being taken to court yourself for whatever reason, Abad & Associates will be by your side.
Their unqualified successes in helping clients navigate these issues have made Abad Abogados one of the leading firms of Lawyers and Accountants and Tax Advisors in the Region of Murcia and in Alicante province.
article_detail
Contact Murcia Today: Editorial 966 260 896 / Office 968 018 268