Get a visa to live and work in Spain: Take classes to study Spanish and work part-time
Find out how to work in Spain with a student visa: requirements, how many hours you can work a part-time job, salary and more…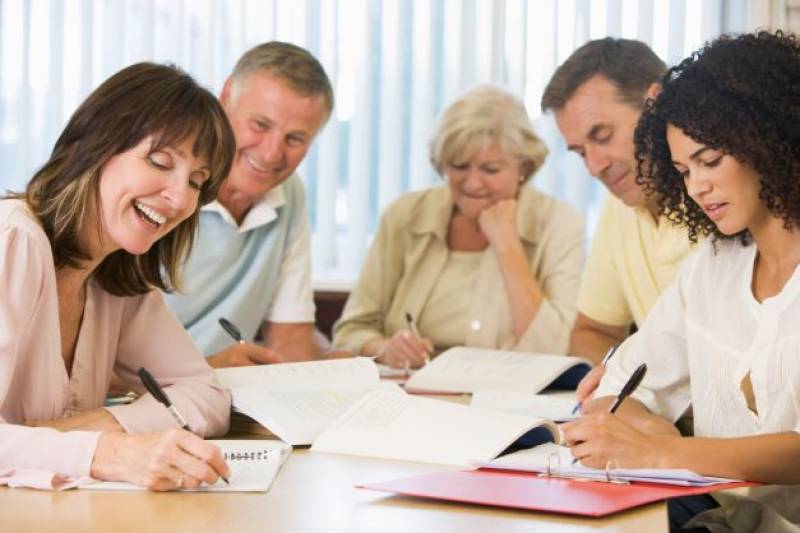 When looking to move to
Spain
as a citizen of a non-EU member state, such as the UK or USA, you will need to have a visa in order to live in the country on a more permanent basis and work there.
One new option coming in 2023 is the much talked-about
Digital Nomad Visa
, which will allow Brits and other non-EU citizens to live in Spain for up to 5 years while working remotely for a company outside of Spain.
But one alternative way to attain a visa in Spain is by studying, which will allow you to get a job and work on the side. And you don't just have to study a degree at a university in Spain as a young person – this type of work-study visa is also applicable for anyone of any age who signs up to study, for instance, Spanish in a language school.
Living, studying and working in Spain
Spain is full of international students who come to study at the country's top universities, especially in Madrid and Barcelona. But it's not just university students who get part-time jobs while studying in Spain. Anyone can work up to 30 hours per week in Spain as an international student on a student visa, if they are signed up to study a Spanish language course at an official educational centre like a language academy.
The minimum salary for an international student who studies and works part-time in Spain is 450 euros.
Find a language school that you like the look of with a good quality language course, and contact them to find out whether studying in that particular establishment will make you eligible for a study visa.
In general, non-EU international students may have to jump through more hoops and do more paperwork than EU/EEA students. As a non-EU/EEA international student in Spain, you can only work part-time until your student visa expires.
Your employer will need to apply to the Foreign Nationals Office in Spain to receive permission to hire you, giving you a work permit.
How to work and study in Spain: requirements to be eligible for a work-study visa
The requirements for getting a Spanish visa to work and study at the same time are different for EU and non-EU nationals.
EU/EEA Students
Requirements to work in Spain for students from EU/EEA countries are the same as for Spaniards. Nationals of EU/EEA member countries are free to work in Spain without any restrictions.
Coming from a country that is a member of the European Union, you do not need a work permit to work in Spain, even in full-time positions. However, you must have a signed and legitimated employment contract from your new Spanish employer.
Non-EU/EEA Students
The requirements for non-EU/EEA citizens to study and work in Spain include:
Work part-time (30 hours per week)
Obtain a work permit (the employer should make the application)
Have another main means of financial support (the part-time work income should only be complementary)
Find a balance between studies and work (working must not interfere with your studies)
Only work full-time for a maximum of 3 months (not during term time when you are supposed to engage in academic activity)
Can I continue to work in Spain after I finish studying?
It is possible for international students to keep working in Spain after they finish their studies if you are approved for a "post-study work visa". This lets you to stay in Spain for up to 1 year after finishing your studies while you look for employment to stay in Spain on a normal work visa. Then, when you get a job, your residency permit will be changed to a normal employment permit.
Requirements to apply for the post-study work visa in Spain:
Educational certificate proving that you have finished your studies
Sufficient means of financial support during your time in Spain
Health insurance covering the duration of your stay
Apply for the residence permit at least 60 days before your student visa expires at an official immigration office (Oficina de Extranjería)
Proof of payment of visa application fee
For help finding a job and sorting out a visa in Spain, contact the professionals at WorkinSpain
article_detail
staff.inc.ali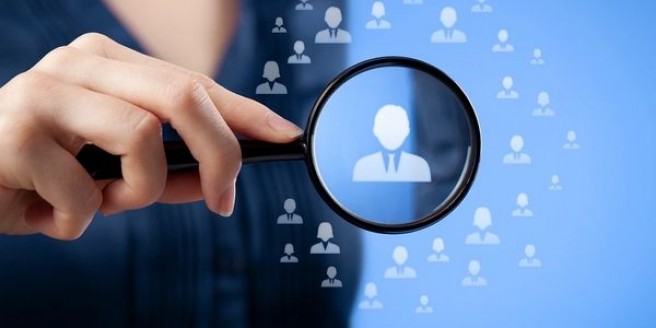 Address
Monteclaro 1, La Manga Club, Murcia 30389
Mobile: 0034 602 622 059

Murcia and Alicante company WorkinSpain connects employers and candidates
WorkinSpain was established as a platform to make it easy for employers and jobseekers to connect and find the right fit for them, whether they're looking for a new job or need the perfect candidate to work in their company.
Founded by Heniam & Associates, WorkinSpain has recognised that there is a definite need to assist employers in finding the perfect employee.
Although WorkinSpain is newly established they have been amazed by the number of enquiries received from both employers and employees. Many employers simply do not have the time to search for the perfect employee and people looking for a job are often overwhelmed the job market… this is where WorkinSpain can help.
For employers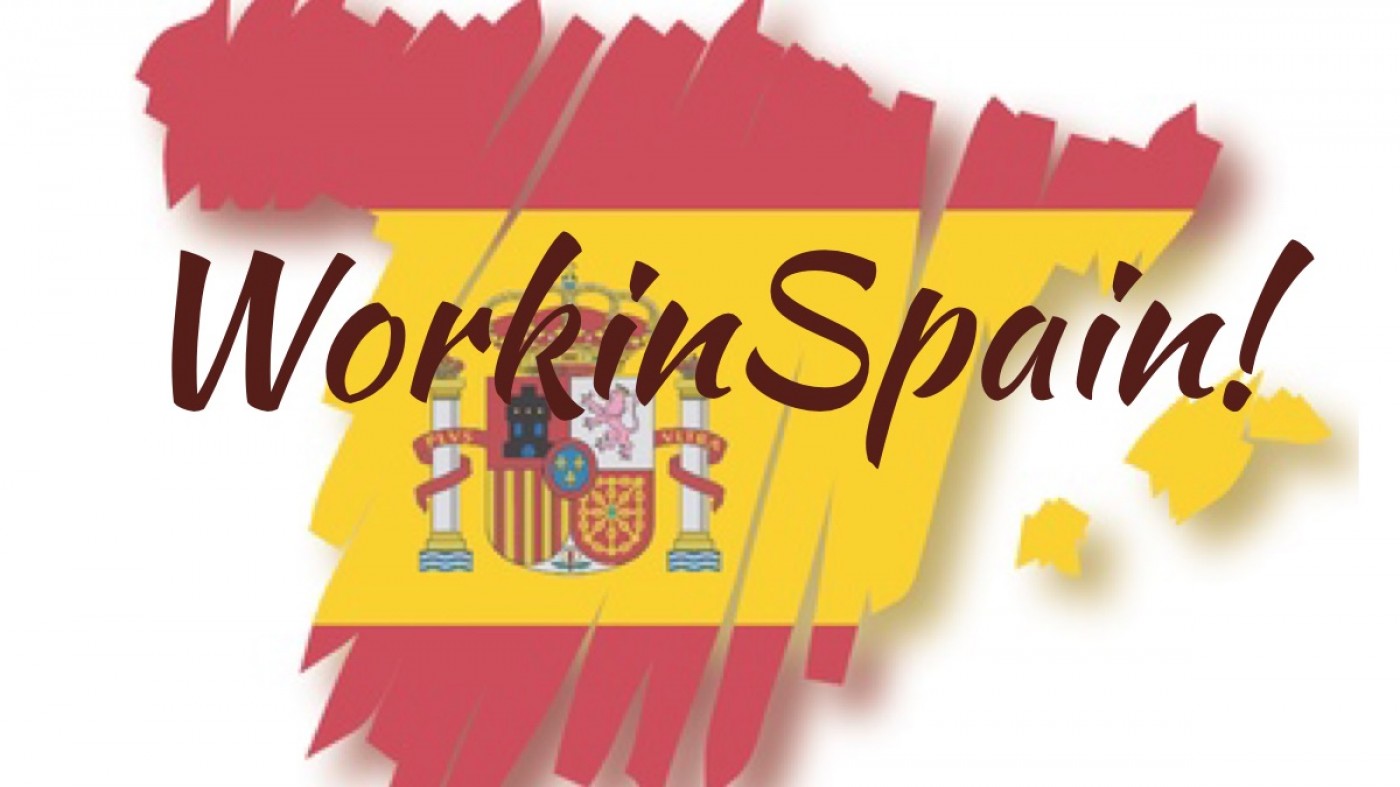 With a wide range of candidates to suit all roles, they can help you find that perfect fit for your business. Depending on your company's requirements, WorkinSpain can either introduce possible candidates to you or, if required, can also include interviews, reference checks, police checks, employment contracts and work visas via their business partner Heniam & Associates.
By sourcing the finest people for the role you need to fill and taking all the stress out of finding the right candidate, WorkinSpain lets you get on with what you do best – running your company.
WorkinSpain listens to all your needs and makes sure they find you exactly what you need for your team. With their wide database of dedicated professionals looking for work, WorkinSpain pride themselves on taking time to match the right candidates with the right jobs.
For candidates
Each day, more and more people are turning to WorkinSpain to help them find their dream job. WorkinSpain works hard every day to search for roles to suit the candidates that walk through their door.
What sets WorkinSpain apart is that if they don't have a suitable vacancy for you straight away, they will actively source jobs to suit the skills and needs of candidates that approach them. You can rest assured in the knowledge that, once we have your CV, we will continually look to find a role that is suitable for you.
Contact
We are always happy to meet our candidates and our clients. Pop in and see us in our office in La Manga Club to discuss things further.
article_detail
Contact Murcia Today: Editorial 966 260 896 / Office 968 018 268