Date Published: 21/09/2021
Javea divers find one of the largest collections of Roman gold coins in Europe
ARCHIVED ARTICLE
The incredible discovery was made at Cala de Portitxol in the Marina Alta coastal town, Alicante province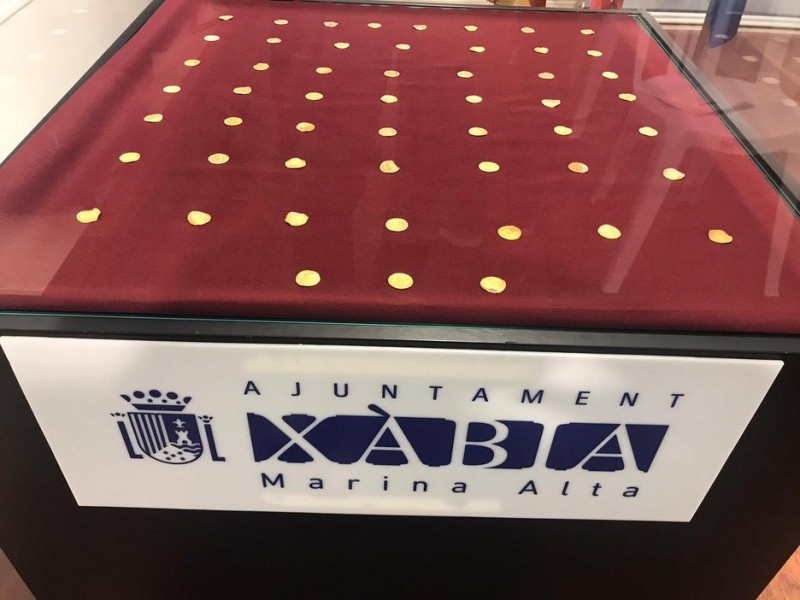 Two divers have unearthed treasure which is believed to have lain undisturbed on the seabed in Javea for around 1,500 years.
Freedivers Luis Lens and César Gimeno initially found eight gold coins, perfectly preserved, which archaeologists at Alicante University have dated to the late Roman period; specifically between the end of the 4th century and the beginning of the 5th.
The fortuitous discovery prompted a series of dives by university archaeologists and the Guardia Civil's diving unit in collaboration with Javea Council, during which a total of 53 gold coins were recovered – one of the largest collections of Roman coins discovered in Europe.
In addition, divers found three nails – possibly copper – and lead remains that archaeologists believe could belong to what was once a chest to house the treasure.
Despite being at the bottom of the sea for hundreds of years, the coins are in a "perfect state of conservation", which has allowed researchers to read inscriptions and identifiy the periods of emperor's government: three coins belong to the Valentinian period; Valentinian II (seven coins); Todosio I (15); Arcadi (17); Honorius (10 coins); and one unidentified.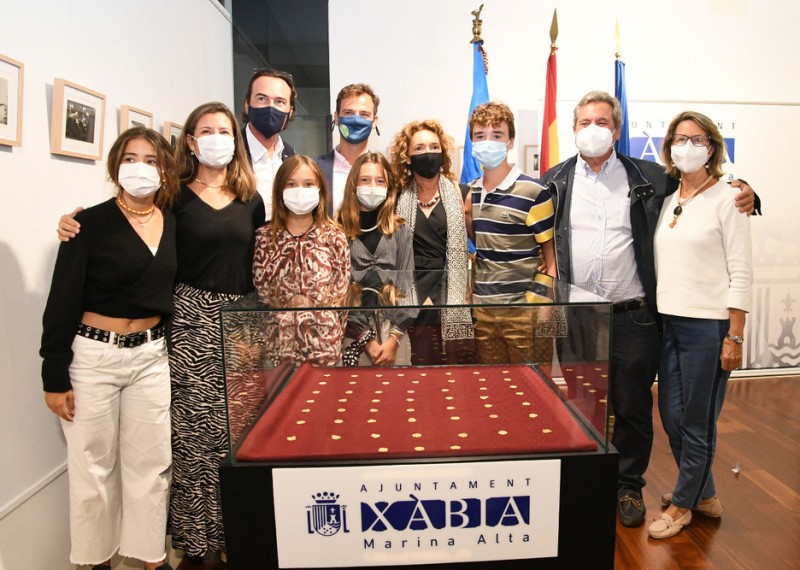 "This is one of the largest sets of Roman gold coins found in Spain and Europe," said the head of the team of underwater archaeologists from Alicante University, Jaime Molina, adding: "It's an exceptional archaeological and historical find since its investigation can offer a wealth of new information to understand the final phase of the fall of the Western Roman Empire."
The professor also suggested the coins "could have been hidden intentionally" to protect them from looters.
"The find illustrates a historical moment of extreme insecurity with the violent arrival in Hispania of the barbarian peoples (Suevi, Vandals and Alans) and the definitive end of the Roman Empire in the Iberian Peninsula from 409 AD," he added.
The coins will be restored and exhibited at Javea's Soler Blasco Archaeological and Ethnographic Museum.
Meanwhile, the Valencia regional government has allocated 17,800 euros to continue investigating Portitxol bay, an area renowned for an "abundance of underwater archaeological remains".
In 2019, a joint research project between the town council, Alicante University and the regional government, which is still ongoing, brought to light anchors, ancient storage jars, ceramic remains from different periods and elements associated with ancient navigation, amongst other items.
In fact, one of the archaeologists in charge of the project, José Antonio Moya, has defined Javea seabed as "a history book that we are reading little by little".
Image: Ayuntamiento de Javea
Contact Murcia Today: Editorial 966 260 896 / Office 968 018 268