FREE Weekly News Bulletin

Valencia today news round-up 21st February
Orihuela markets to finally move, Torrevieja sending salt for American Big Freeze and ex-Murcia councillor found murdered in Alicante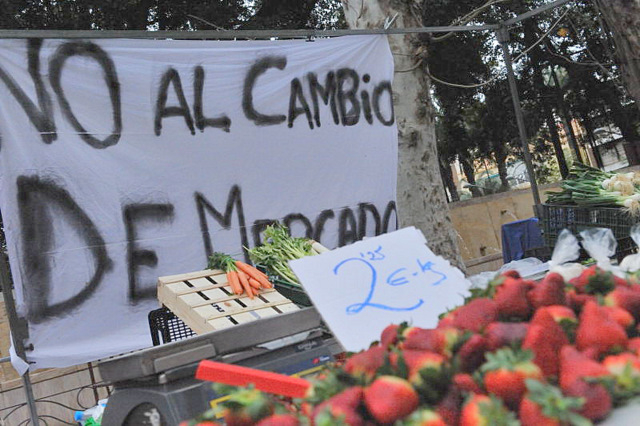 Local residents in the Vega Baja area of the south of the Comunitat Valenciana will be making a few adjustments to their daily and weekly routines over the coming weeks, following developments which affect such simple everyday tasks as going to the market or crossing the road.
For those who enjoy the colour and bustling activity of Orihuela city's two weekly markets, the news is that following months of argument, protest and general unrest the venues of the Tuesday and Saturday markets are to be changed as of March 4th. This doesn't seem like an earth-shatteringly important decision, but in Orihuela recently the disputes and protests have been bitter and vehement, and it remains to be seen whether in the end the changes will benefit stallholders, shoppers and the city itself as the council intends.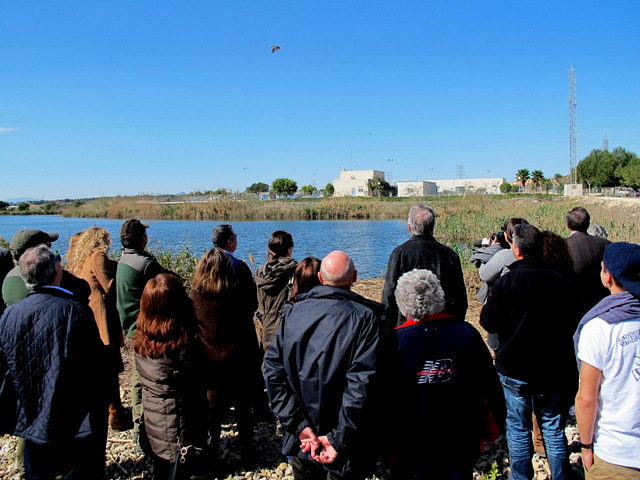 Half an hour down the road in Orihuela Costa, meanwhile, residents in the La Regia area will be pleased to see that the local townscape has been altered by the addition of a new footbridge, enabling them to cross the busy N-332 more safely and more quickly. In Pilar de la Horadada, on the other hand, a new nature area has been officially opened in Las Lagunas de Lo Monte, offering a pleasant alternative for those looking for an opportunity to relax and learn more about the area's flora and fauna.
All these changes to residents' daily routines may bring about a need to get away from it all, so an Easter break might be in order in April: thanks to Vueling, Easter flights to Menorca and Tenerife from Alicante are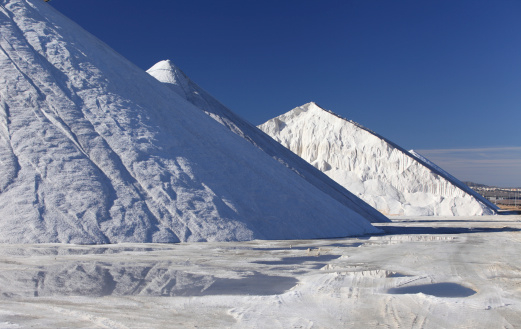 now an easy alternative, with the new summer services getting a sneak preview for a limited time period only in the second half of April.
The news in the region's industrial sector has been a mixture of the old and the new this week. For the first time in many years the Torrevieja salt industry has received a major order: thanks to the cold weather in North America a massive transport vessel is transporting a full cargo of Torrevieja gritting salt to Baltimore, breathing life into an industry which is over 2,000 years old. More recent is the Ford plant at Almussafes, where this week a Transit Connect became the eleven millionth vehicle to leave the production line since the factory opened 37 years ago. Even newer is the BabyKeeper, a new mattress designed by Valencia researchers to reduce the likelihood of cot deaths: years of research have led to claims of a 72% statistical improvement.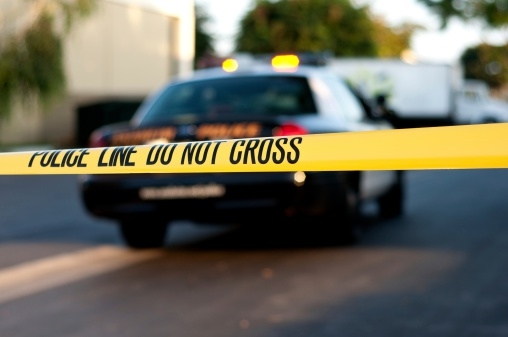 These success stories are unfortunately not matched by the recent history of Alicante's cruise ship terminal, but the Port Authority is confident that with the appointment of new management the facility can rise from the ashes and compete with its neighbours in Valencia and Cartagena: let's see if Francesco Balbi can tempt cruise ship companies back to the capital of the Costa Blanca!
Politically this week has been relatively quiet in the Comunitat Valenciana, although it seems that Rita Barberá, the Mayoress of Valencia capital, may have landed herself in hot water with a move to restrict the right to hold public demonstrations in the city centre. As a result her opponents are now protesting about the right to protest, but Sra Barberá is protesting her innocence. It's all very confusing…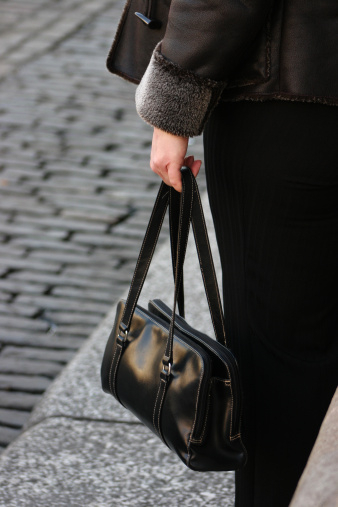 In the region's courts one of the main talking points has been the appearance before a Torrevieja court of Daniel Galván, the convicted paedophile who was accidentally freed from a Moroccan jail a couple of years ago but now finds himself facing new charges back in Spain. On the one hand the offences of which he is now accused are very unpleasant, and it is to be hoped that he did not commit them, but at the same time there will be those who simply want to see him back behind bars as soon as possible.
Elsewhere an Alicante court awarded over 200,000 euros in damages to a man who cut his own fingers off in a mincer as a result of forgetting to unplug it when cleaning it, a woman's handbag containing 20,000 euros was stolen by thieves in Crevillent, a former Lorca town councillor was found murdered in El Campello and three Rumanians in Elche were arrested in connection with the theft of 4,000 litres of fuel from the city's industrial estates.
Meanwhile, the extent of the gold shops fraud in the region of Valencia became clearer, with estimates pointing to a figure of over a billion euros per year, and the sad tale of a marriage gone wrong in Torrevieja ended up with the wife in prison for feeding her abusive husband rat poison. And all this just a couple of months after they reconciled. Hell hath no fury, they say, like a woman scorn'd…
VALENCIA WHAT'S ON
Firstly, a Carnival warning: the season is practically upon us, with most of Spain preparing its parades and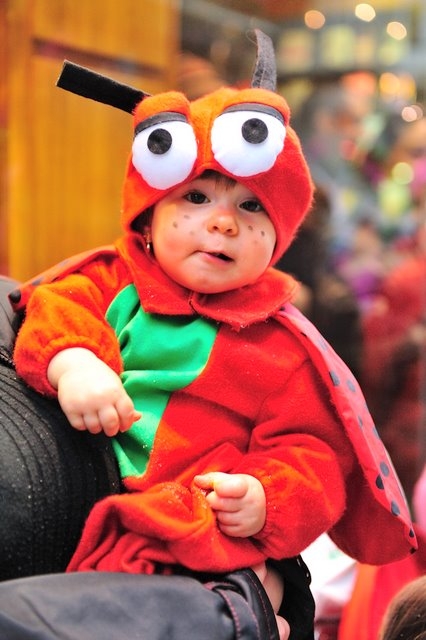 fiestas for the weekend of 1st and 2nd March. In Torrevieja, however, they just can't wait for Carnival, and the first of the parades takes place this Sunday afternoon, with many visiting troupes getting in some practice before taking part in their local events next week. It promises to be spectacular!
Elsewhere the weekend offers a wide variety of shows for a night out. In Orihuela the extraordinary Fangoriaperform their mix of electro-pop, glam rock, punk and Gothic music on Saturday, while at the same time a slightly more mellow evening out is available for musical lovers with a performance of West Side Story in Torrevieja. Alternatively, why not try a little Arabic music in Callosa de Segura? In a free concert the Najla orchestra are performing a musical with a totally unpronounceable name: take a look and try it!
Other upcoming events include a Murder Mystery Night in Mil Palmeras, chamber music for violin and piano in Torrevieja and a Rossini opera at the reopening of the Palau de les Arts in the city of Valencia following the removal of the tile coating on the Palau.
Looking further ahead it might be a good idea to book your tickets now for the Música sin Fronteras jazz festival in Rojales, in March and April. At only five euros for each of the three concerts featuring Charmin Michelle, Sedajazz a Mingus and a Nat King Cole tribute performance these are fantastic value for money!
Similarly, tickets are already on sale for another tribute to Nat King Cole in Torrevieja on 23rd March. Clearly fans of the balladeer still abound forty-nine years years after his death.
Finally, a call to action! Instead of merely enjoying the performances of others, why not get in on the act yourself? The "Velvetones" Torrevieja Ladies Harmony group is looking for new singing and social members, so anyone wishing to give their vocal chords a little exercise in a good cause should contact them as soon as possible to join in their spring sessions.
EXHIBITIONS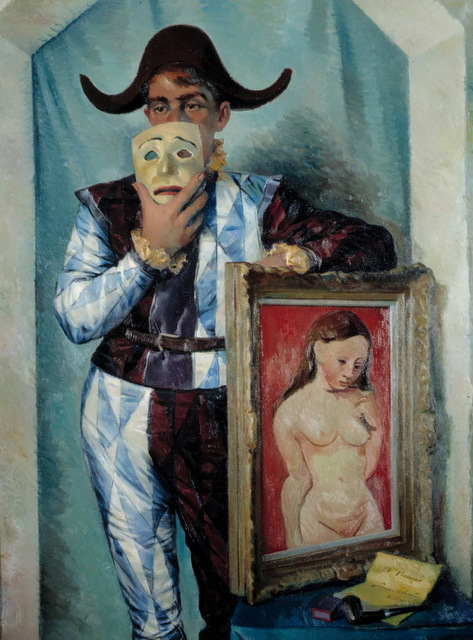 On the exhibitions front it's been an important week in the city of Valencia, where the IVAM museum celebrated its 25th anniversary with a ceremony presided over by Queen Sofía. To mark the occasion an impressive exhibition has opened of more than 400 items held by the museum: this runs until 4th May, and is a real treat for museum-goers.
At the same time there is an interesting art exhibition in Torrevieja featuring the works of Rafael Maestro, and back in Valencia there is also a retrospective exhibition reviewing trends in Spanish painting between the Civil War and the present day. Not far away in the Museo Centro del Carmen a selection of the works collected by pioneering gallery owner Soledad Lorenzo is on display until 20th March, so anyone planning a day trip to visit Valencia's museums is going to have a long but rewarding day!
Don't forget the impressive coin collection of Sant Joan d'Alacant is still open at the MARQ in Alicante, while in Torrevieja a display of the Carnival-themed ceramics by Spanish and international students at a local workshop has just opened.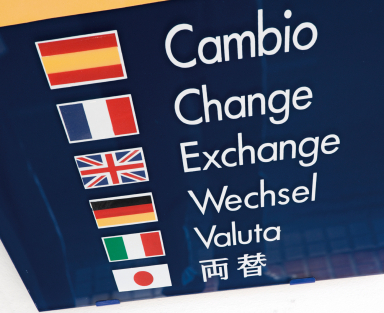 This week's currency exchange report. Plus, it's cheaper to transfer pensions to Spain using a currency transfer service than via your bank.
Please send in your local club and charity reports for inclusion
Any contributions of local club and charity events for the area are very welcome, along with charity and club reports. Please send to contact@spanishnewstoday.com for inclusion.
Murcia Regional news. www.murciatoday.com Click Murcia weekly Bulletin for a full round-up on Murcia, including the latest news about the openign of Corvera airport, the Paramount theme Park, and carnival programmes for the Region of Murcia
Spanish National News www.spanishnewstoday.com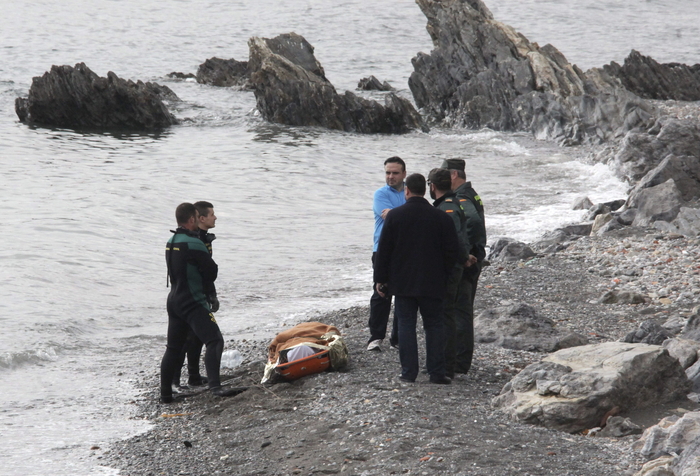 This week the headlines have been totally dominated by the continued assaults on the Spanish borders of Melilla and Ceuta. Although the numbers of immigrants attempting to enter Spain has started to increase again, the numbers remain considerably lower than in previous years when the construction boom was at its peak and jobs on building sites could be easily found.
However, the onset of the economic crisis and the fact that Spanish domestic unemployment is so high, has meant that the desire of so many people to enter Spain illegally and compete for the lower paid jobs with native Spanish who are desperate for work has meant a hardening of attitude towards illegal immigration, and a huge amount of money has been invested into preventative vigilance systems.
The success of both Spanish and Moroccan police in catching immigrants out at sea has resulted in increased pressure on the border fences of Melilla and Ceuta, and last week 15 people drowned when an attempt to swarm the border at Ceuta went badly wrong.
Spanish police were accused of using excessive force to repel the illegal immigrants, and it was acknowledged in Congress that the border police regularly use anti-riot measures to control the borders. The Governor of Melilla was outspoken in his defence of the police, saying that if they couldn´t use force to prevent unwanted immigrants entering the exclave, then he might as well employ hostesses to give them a welcome instead. Police numbers have been increased, but the border police are demoralised by the criticism levelled at them over the incident, so on Monday refused to use riot equipment to repel the attackers, with the consequence that 150 got across the fences and onto Spanish soil. The immigrant transit centre is now at more than double its capacity, so the army have had to bring in campaign tents to accommodate the unwanted arrivals.
Caso Nóos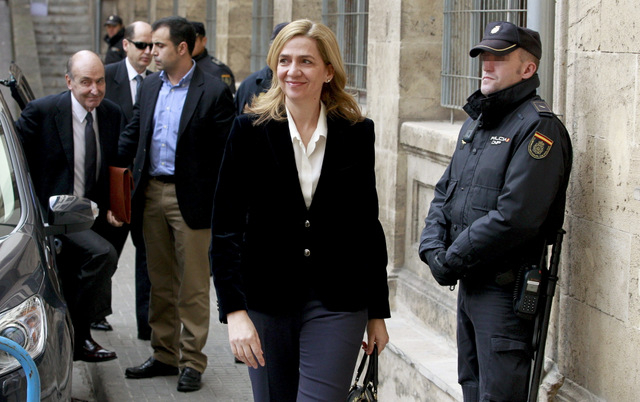 This week the gamble taken by the lawyers of Princess Cristina not to appeal her indictment in the Caso Nóos has backfired, Judge Castro unconvinced by her explanations that she knew nothing about her husband's business activities and was unaware that the money she was spending using credit cards of a company of which she was half owner had come from dubious sources. For now, the princess remains in the list of those who may yet stand trial in this highly public corruption and money laundering case. However, police are confident they have identified the lawyer who recorded her testimony in court and facilitated its publication in a national newspaper.
Corruption, however, remains in the headlines, as it transpired that another high ranking PP Senator and former Mayor had 1.5 million euros in a Swiss bank account, prompting another major media coverage eruption towards the end of the week.
However, at least Sir Sean Connery has been cleared of involvement in the "Goldfinger" case down in Marbella.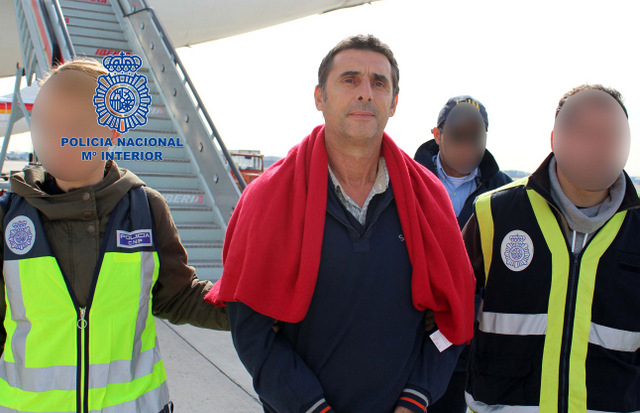 ETA has remained in the news, with two of its most wanted terrorists located in Mexico, one of the crimes in which they were allegedly involved being the only murder in Murcia, and a London court has allowed Antonio Troitiño out on bail in the UK until March 14th.
Troitiño was accidentally released when a court failed to apply the Parot Doctrine ( before it was overturned by the European court) after being sentenced to 2,746 years in prison for 22 murders.
There are many more Spanish News stories which are covered more fully on the separate Spanish News bulletin. Click to read the more detailed Spanish News information
PLEASE FORWARD THIS ON TO YOUR CONTACTS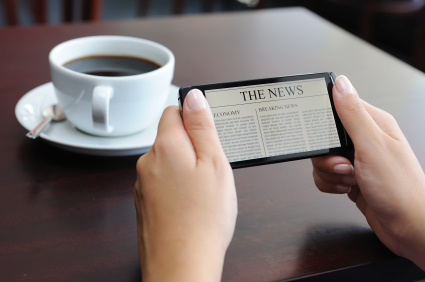 If you enjoyed this free weekly round-up, then please support us by forwarding it on to your friends. If you have received this from a friend and would like to have it sent directly, then click Register for weekly bulletin to sign up.
We GUARANTEE your details will not be passed on, sold, or used for any other purpose, and are maintained in an isolated off-site facility from which you can unsubscribe at any time.
Select a Region or Area for more Local News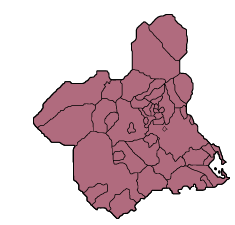 Contact Alicante News Today: Editorial 966 260 896 / Office 968 018 268