February 16 The Release of the Mussona in the Carnival of Aguilas
ARCHIVED ARTICLE
-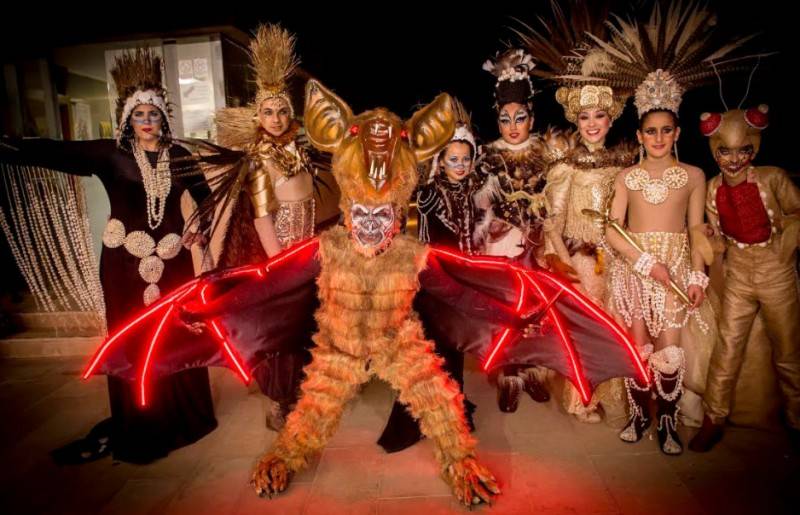 The 2023 Carnival in Águilas begins in earnest at 22.30 on Thursday February 16 with the "Suelta de la Mussona", an event which dates back more than 200 years and is generally viewed as the beginning of the celebrations.
The Mussona is usually a hissing, spitting beast (or at least a person dressed up as one) representing the duality of man: the civilized person and the beast which all of us carry inside, the constant fight between good and bad, savage urges and civilisation, of the battle between order and chaos, the desire to do what we want to do and what we know we ought to do...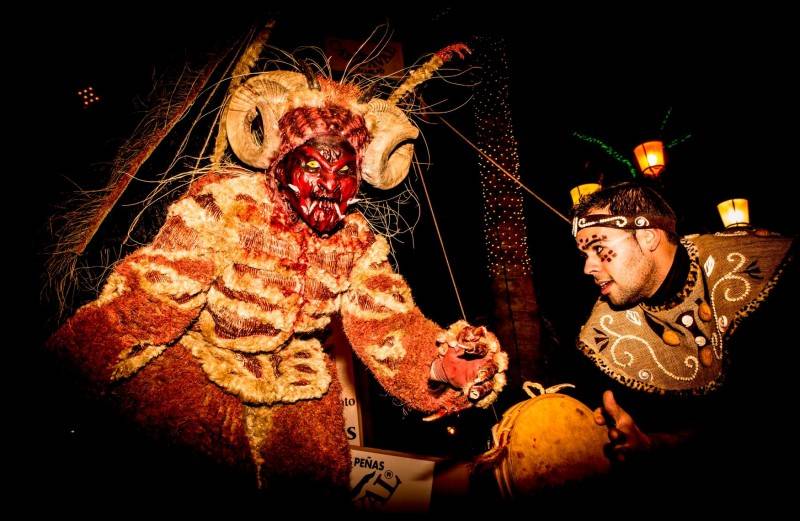 The Mussona is released from the castle of San Juan de las Águilas on Thursday evening with a new costume every year and is driven down the hill into the town below hissing at passers-by, menacing defenceless children, threatening onlookers and those who dare to stand in his path: a beast unleashed! Its costume is based around esparto grass, one of the products which was so important to the economy of Águilas before the invention of modern synthetic materials for ropemaking, for shoes, and for the many varied products which were produced and shipped out from the town. Raffia, palms and other natural materials are entwined with the esparto, and the Mussona's face is painted, its teeth are yellowed and contact lenses convert man into the stuff of nightmares.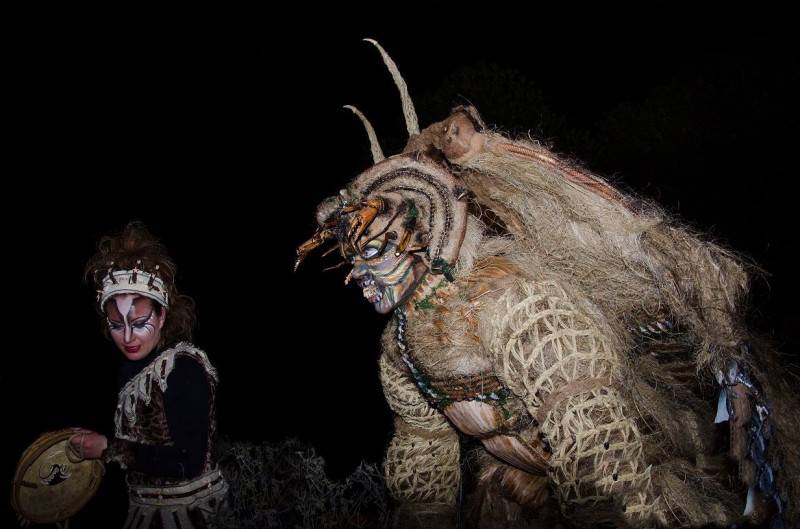 Accompanied by its followers and the "domador" (trainer or tamer) it winds his way down to the Plaza de España to be received at approximately 23.45 by the dignitaries and main characters of the carnival, and the week of Carnival is under way: a week of feasting and dancing, sating of the soul with pleasure and the fulfilment of carnal urges....enjoy it, as next week there´s no chocolate in the fridge and the Lent countdown to Easter begins!
It has to be said that this is not one of the main parades of Carnival in Águilas – click here for the full program of events – but even so it is one of the most eagerly awaited and best attended.
For more local information including the main events of Carnival 2023 go to the home page of Águilas Today.
article_detail
Contact Murcia Today: Editorial 966 260 896 / Office 968 018 268