Date Published: 07/04/2014
ARCHIVED

- Valencia government proposes amnesty for illegal homes
ARCHIVED ARTICLE
Ecologists bemoan the lack of priority given to environmental protection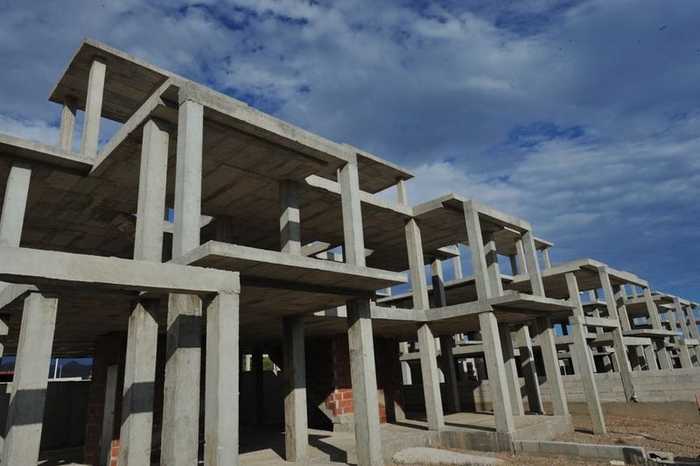 The need to protect Spain's coastline from over-development has taken more and more of a back seat over recent years throughout the country, and in the region of Valencia new proposed legislation could provide yet another setback for ecologists keen to protect the dwindling remnants of unspoilt coast.
As many as 300,000 homes could be legalized as a result of new legislation approved on Friday by the regional government of the Comunitat Valenciana, with the stated aim of the administration being to pardon offenders rather than to become embroiled in long-lasting legal battles. Government sources estimate the number of homes which stand to benefit from the proposed legal amnesty at nearer 50,000.
Typically, the homes affected are close to the coast and were constructed by promoters who took short cuts with regard to planning procedures in order to accelerate building times and generate profits more quickly. This scenario was repeated on countless occasions during the construction boom, but even before that, in the 1990s, studies suggested that there were almost 30,000 illegal properties in the Camp del Túria and Los Serranos areas of the province of Valencia alone.
The importance of coastal development in boosting the tourist sector, both temporary and residential, is evident all along the Mediterranean in the provinces of Castellón, Valencia and Alicante, and the government's own statistics reveal that 42% of all land within one kilometre of the shore is now covered by manmade surfaces of one kind or another.
Other areas where unlicensed building has proliferated include protected land and isolated houses in the mountains, and there are also a lot of rural buildings purporting to be "toolsheds" but which in reality serve as summer holiday getaways.
The regional government's stance may win applause on the grounds of practicality, but ecologists are, predictably, outraged. Greenpeace maintains that there are almost a third of a million illegal homes in the Comunitat Valenciana, and also points out that the final decision on whether to legalize properties will rest with the Town Halls of the municipalities affected. For those whose main concern is to protect the environment, this normally means bad news: when there is money at stake "green issues" tend to be ignored, and in the eyes of the NGO the regional government in Valencia has always been one of the leading proponents of policies which pay scant regard to environmental concerns.
Such is the volume of housing affected in the Comunitat Valenciana that it would be impractical for Greenpeace to seriously demanded that all illegally built properties be demolished, but they will certainly continue lobbying for the regional government and Town Halls to pay more attention to their own environmental protection and land use laws in the future.
Contact Murcia Today: Editorial 966 260 896 / Office 968 018 268