Spanish News Today Editors Roundup Weekly Bulletin Nov 26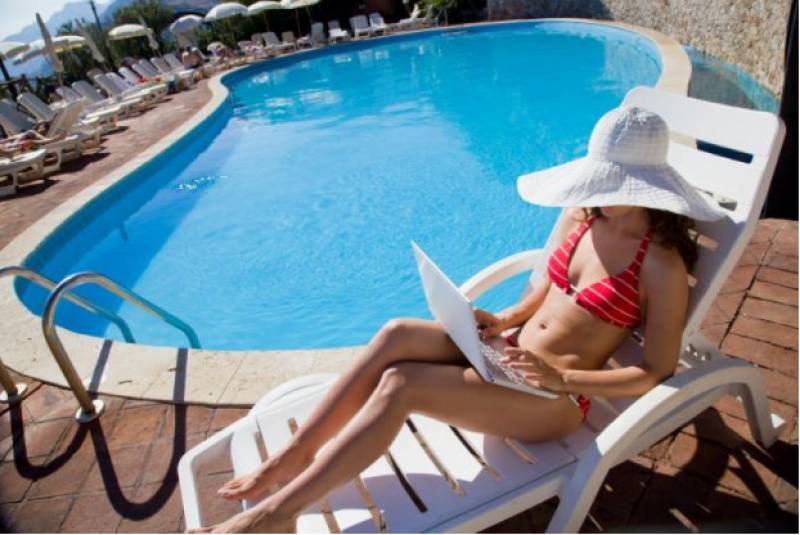 CLICK HERE FOR THE FEATURE ARTICLES "Long-distance buses across Spain will be completely free in 2023" and "What are the requirements to be eligible for the Digital Nomad Visa in Spain 2023"
There's a definite nip in the air this week and while most of the country is still managing to avoid the really harsh winter weather, there's certainly a more autumnal feel. In fact, the thermometers in certain parts of Murcia could dip close to zero this weekend and while the temperatures will remain mild elsewhere, it's still expected to be a bit blustery and certainly a little more on the chilly side.
To stave off the cold, how about sinking your teeth into one of the best artisan pizzas in the world? You don't even have to travel that far for it, as a pizzeria right here in Spain has just taken the global third spot. No transport? No problem, since this week has seen not only a huge increase in the number of train routes available, but has also brought the news that travel is about to get a whole lot cheaper.
Have bus, will travel
As well as being kinder to our pockets, the move ties in with the government's plan to reduce carbon emissions by cutting down on the number of cars on the roads, but passengers aren't complaining.
Currently, regular commuters can use the state-owned bus routes at a 50% discount, a measure which has been in force since September 1. As of January 1 though, passengers will be able to avail themselves of passes or tickets for 10, 20 or 30 trips, completely free of charge.
The buses will complement the measure already announced by the government to provide free rail transport for frequent travellers during 2023, although passengers will still have to pay a deposit of 20 euros which will be refunded if all of their passes are used.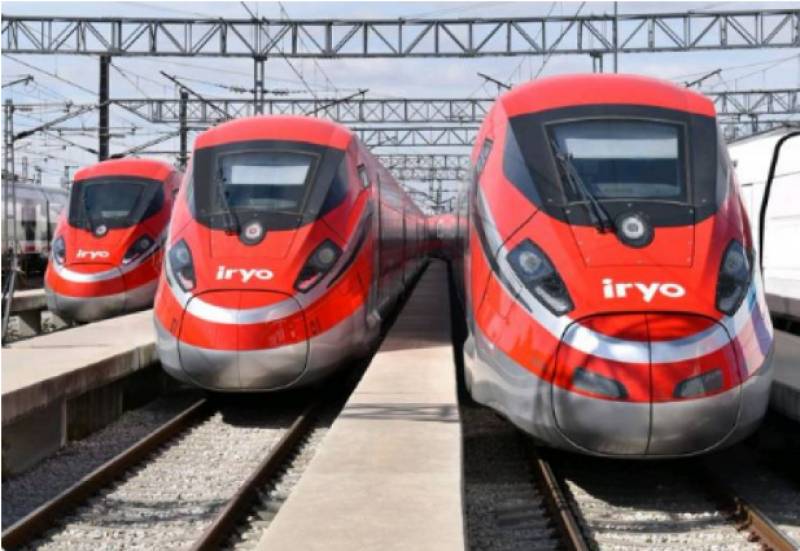 Speaking of trains,
a third rail company has hit the tracks in Spain to rival the well-established Renfe and Ouigo services,
an addition that will give travellers more route options and likely bring down ticket costs across the board.
The launch of Iryo's distinctive 'red arrow' trains kicked off on Monday November 21 with a maiden voyage along the Madrid-Valencia route, which will officially open to passengers on December 16. Commerical trips to Zaragoza and Barcelona began this Friday.
Owned by Air Nostrum, Globalvia and Trenitalia, Iryo's budget routes will bring more welcome competition to the rail market, which the other two companies have thus far dominated. Renfe and the French Ouigo already operate the Barcelona route, but Iryo's trains will make their mark on Malaga, Antequera, Seville and Cordoba by March next year, extending to Alicante and Albacete in June.
Although Avlo (Renfe's low-price high-speed line) and Ouigi have refused to release the average price of their tickets, they start from seven and nine euros, respectively. However, both operate a dynamic system similar to hotels and airlines, where tickets go up according to demand and there's no ceiling.
On the other hand, tickets on Iryo trains start at 18 euros and unlike with Renfe and Ouigi, passengers can make changes to their booking.
From December 11, the number of daily AVE trains between Alicante and the capital will be increased to 26, 13 in each direction, offering an extra 1,400 seats per week.
The rail company said it's reinforcing the service "on those routes and at those times of day when demand is highest" and travel figures show Mondays, Thursdays, Fridays and Sundays are the days "with the highest demand due to a combination of professional reasons and weekend leisure and holidays".
The trains will depart from Alicante at 7.40am and arrive at Madrid Chamartín Clara Campoamor at 10am, a journey that takes just 2 hours and 20 minutes as there are no intermediate stops.
Digital Nomad Visa to land in January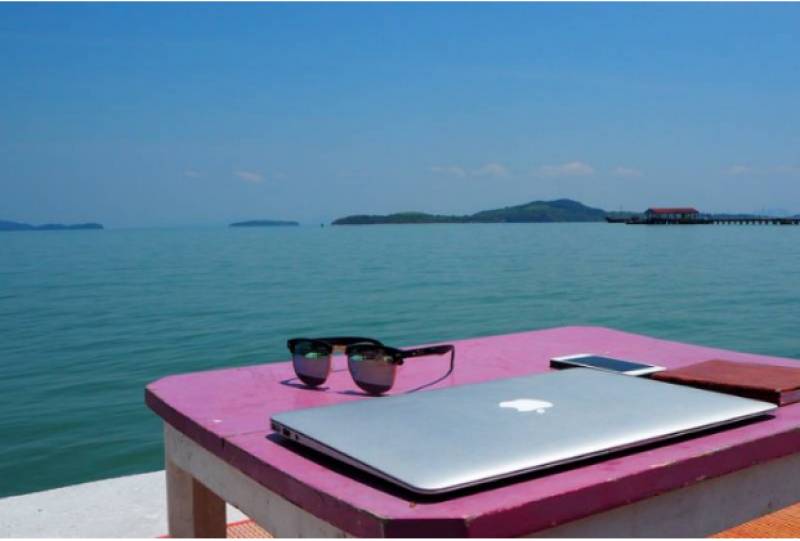 It's nearly here!
The long-awaited 'Digital Nomad' visa which will allow Brits and other non-EU citizens to stay in Spain for longer than 90 days in every 180
while working remotely for a company not based in Spain, is expected to begin from January 2023.
So, what do we know so far? Well, while the finer points of the law are still being ironed out, these are the requirements to be able to live in Spain on a Digital Nomad Visa:
You must be currently working for a company outside of Spain. Incomes received by any Spanish employers may not exceed 20% of your total income
You must be able to prove that you have been working remotely for at least 1 year prior to applying for the Digital Nomad Visa
Anyone with a criminal record or who has been prohibited from entering Spain will not be allowed to apply for the Digital Nomad Visa
Fill out the application form (yet to be published)
Pay the corresponding visa fee
You must have contracted private health insurance with full coverage throughout Spain
Obviously, you must be able to do the job you claim to be doing. For this, you have to be able to prove you have enough experience and technical knowledge for your job's tasks
Some 15 other European nations operate some form of nomad visa and each attaches its own conditions, including a minimum income. It hasn't been officially announced yet, but Spain is expected to set this monthly figure at around 2,000 euros.
Spain is already a popular destination for freelance workers, offering a relatively cheap cost of living and some of the best internet speeds in the EU. Barcelona, Madrid and Valencia are the most popular spots for digital workers, who in turn provide these vibrant cities with the opportunity to become less dependent on the fickle tourism trade.
The best of Spanish food... American and Italian!
Mention Spanish dining, and most people think of paella, tapas and even sangria, at a push. But multi-cultural Spain has long been making a name for itself in cuisines from all over the globe, and this latest accolade places the nation among the best in the world at creating artisan pizzas.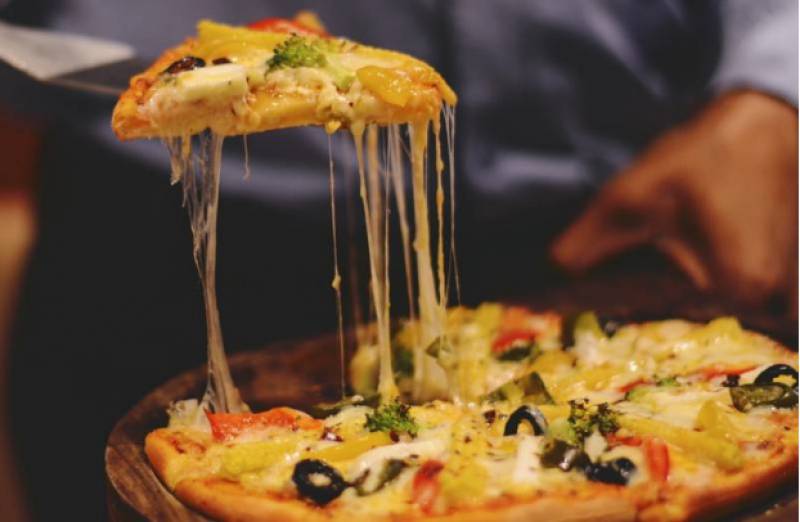 The prestigious 50 Top World Artisan Pizza Chains 2022, regarded as one of the most important guides in the sector, has awarded first, second and third place to restaurants that can all be found in Spain. But
the most celebrated prize on the Peninsula goes to Grosso Napoletano, which took third place overall.
Founded in Madrid, this chain is considered one of the benchmarks for Neapolitan pizza in Spain and is enjoyed in cities such as Valencia, Zaragoza, Seville, Pamplona, ​​Barcelona, ​​Murcia and San Sebastian.
Also making the headlines is Italian-owned Da Michele, which can be found in the heart of Madrid and the French pizzeria Big Mamma Group, operated as Bel Mondo in Madrid.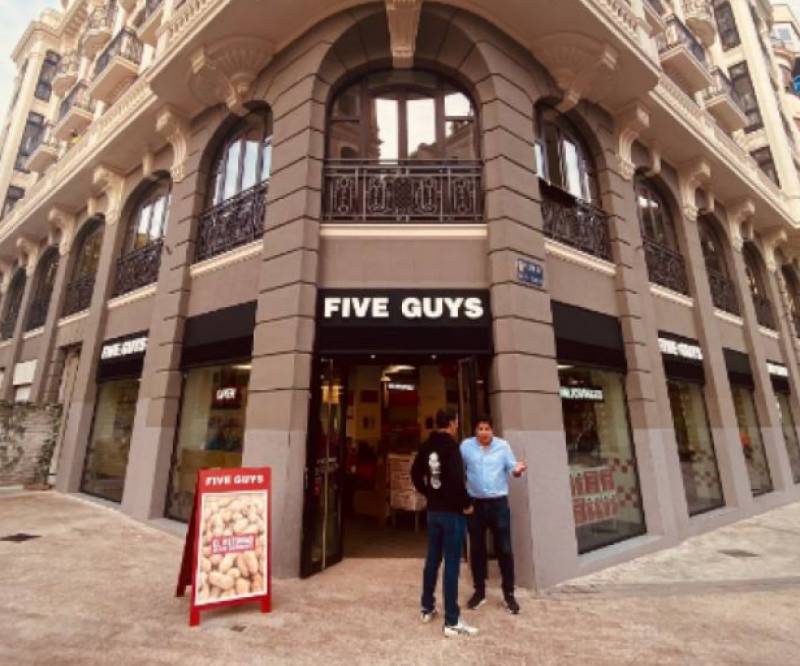 From Italy to the US,
Murcia has gone burger crazy this year with the opening of the famous take-out joint Five Guys,
rumoured to be Barack Obama's favourite fast food. Located in the Plaza Santa Domingo, the fast food restaurant with a difference welcomed its first customers on Monday and the popular diner was packed out from the word 'go'.
The chain prides itself on producing hand-crafted burgers cooked in healthier peanut oil, but the real stand-out feature is that customers can customize their patties, sandwiches, hot-dogs and fries with 15 different ingredients including the old staples like mayo and grilled onions as well as a fiery hot sauce and a variety of vegetables and salad items.
But Five Guys's hallmark has to be their wacky milkshakes which can be made with everything from strawberries and salted caramel to bananas and bacon.
All we can say is: pass the ketchup!
Murcia
You may well have walked past the house before, but this is the first time that visitors will be given the chance to have a peek inside this amazing part of local history, a full 19 years after the site was first excavated. It's thought the house was abandoned in the 2nd century AD, and it boasts a curious fountain and a dining room with a huge, beautiful multi-coloured mosaic.
Cartagena has layer upon layer of hidden history and mysteries, and the city has recently shown itself willing to make more of its ancient past, with work ongoing at the sites of the Roman Amphitheatre, the portico of the Roman theatre, the Casa Museo de Isaac Peral and the remains on the Molinete hill in the centre of the city.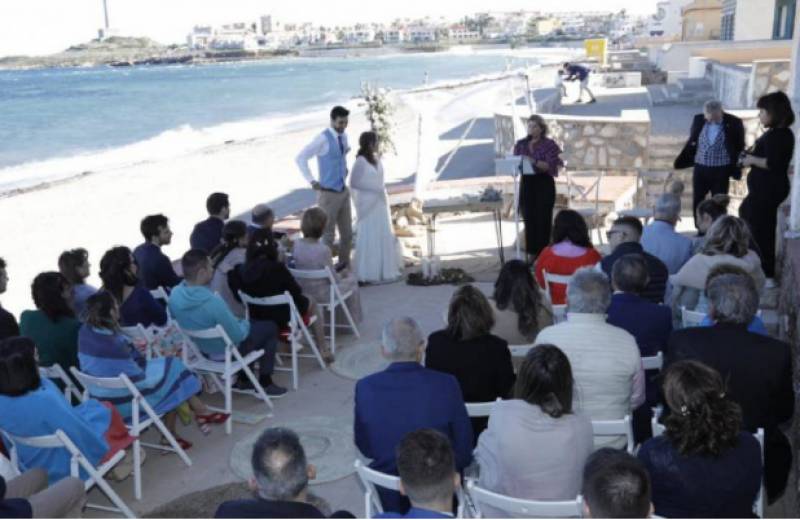 As well as history buffs, Cartagena is also trying to appeal to tourists in search of a novel and romantic place to get married, and almost a month ago passed a law to allow weddings to be performed on 16 of its beaches in places such as La Manga, Mar de Cristal and Cabo de Palos.
The first such beach wedding was held last weekend on the Playa Levante,
with the Mayor of Cartagena herself in attendance for this momentous moment to officiate the nuptials. It was actually quite a blustery affair, what with the high winds fairly blowing the blushing bride down the beach. But all in all the ceremony to get hitched went off without a hitch, in the first example of what is expected to be a good little money earner for local businesses and a boost for tourism.
If you want to get married on the beach in Cartagena though, you'll either have to be quick or wait until this time next year as beach weddings are only allowed during the low season, which runs from September 15 until June 15.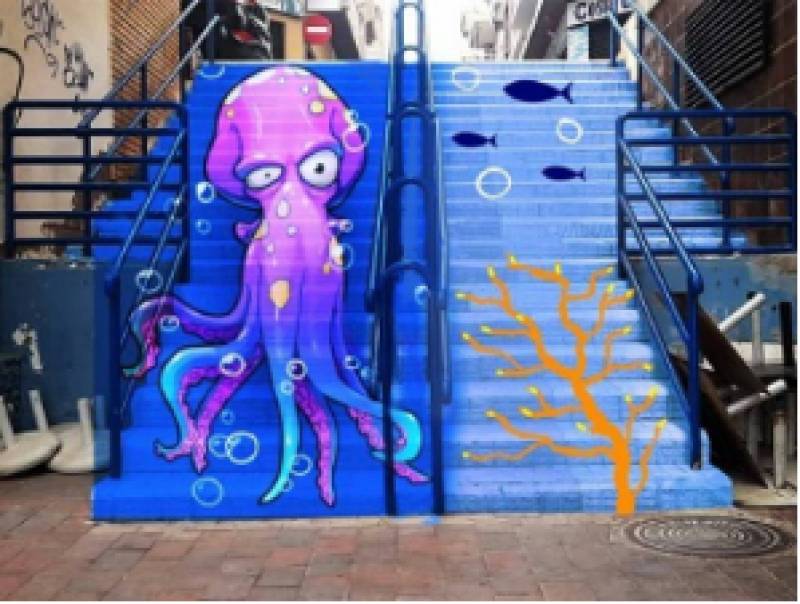 With this initiative, the intention is to adapt and beautify the 3 stairways that give access to the Paseo Marítimo Don Francisco Martínez Muñoz, with marine motifs that represent us.
The project called "Recreations of seafaring traditions in public spaces" presented by GALPEMUR (Grupo de Acción Local de Pesca y de Acuicultura de la Región de Murcia, a regional action group for the Fisheries and Aquiculture in Murcia) is co-financed by the European Maritime and Fisheries Fund (FEMP) at 85% and the Region of Murcia Government (CARM) at 15%.
If you'd like to vote, simply log on to the Mazarrón Council portal using this link
mazarron.governalia.es
and follow the directions.
See more events, things to do and places to go in Murcia this autumn in our EVENTS DIARY:
Spain
Specifically, they have now reached an agreement on the outstanding two points of the annexes that they claim to have been debating for months now. What remains, they say, is to formalise the agreement legally and politically before it can be written up in the government's Official State Bulletin.
From that moment on, British citizens who have been resident in Spain for more than six months and who cannot currently drive legally using their UK driving licence will have a six-month window in which they can exchange their British licences for Spanish ones, and during which time they will be able to drive using their UK licences.
Unfortunately, there's been no concrete indication about how long this latest, and hopefully final, step in the process will take, but be sure to join our
Driving in Spain Facebook group
, as we post all of the updates as soon as they are released.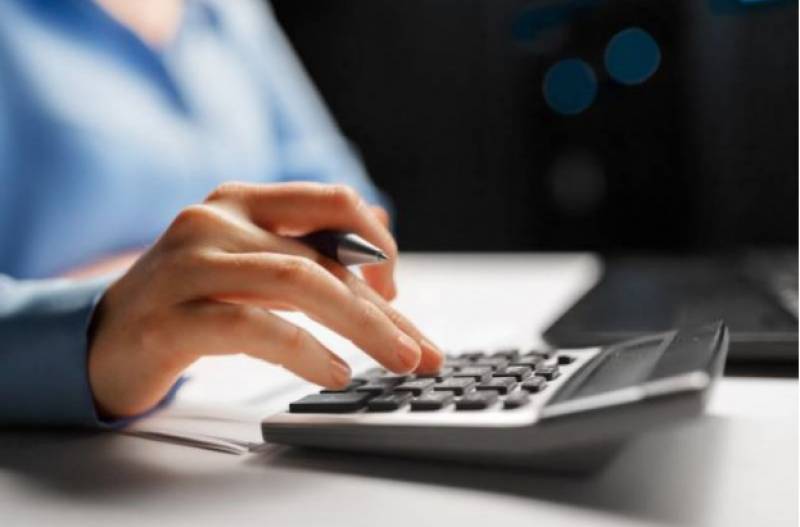 It seems that while Spain gives with one hand, it takes away with the other and
we are in for a whole host of new tax measures next year,
not all of which will be kind to our pockets.
There are two types of taxes that we need to pay attention to in 2023– national taxes and regional taxes, and depending on whether you're a homeowner, self-employed and a whole host of other factors, you could end up paying a lot more, or a lot less, come the new year.
Assuming the national General Budget for 2023 is approved, Spain plans to introduce a whole host of new tax measures. One of these is a temporary 'tax' of solidarity that will remain in place until the end of 2023 and will affect people with a wealth over 3 million euros. On the flip side, government is adopting tax benefits for medium- and low-income households, extending the reduction in IRPF (Income Taxes) from 18,000 to 21,000 euros.
Another reduction in the tax rate for Work Incomes would apply. It will operate on gross salaries between 15,000 and 21,000 euros. This also implies that the exempt minimum goes from 14,000 to 15,000 euros.
There's also some good news for SMEs (small and medium enterprises, known as PYMES in Spanish) as the nominal rate of corporation tax will be reduced from 25% to 23% for PYMES with a turnover of up to 1 million euros.
Several other tax measures will be applied at a national level but in the Region of Murcia specifically, "some very interesting tax measures were introduced" this year that will affect taxpayers in 2023, according to Spanish tax attorney Isaac Abad of Abad & Associates Lawyers and Accountants.
The regional authorities have decided that young people under the age of 35, large families and disabled people will be able to deduct 10% for the lease of a property, while working women will receive subsidies for the care of each child under the age of 18.
The IRPF (Income Taxes) scale will be reduced to counteract the impact of inflation and the progressive reduction of taxation on donations will continue across the Region.
Anyone who sells a house in Spain is liable for two taxes: Capital Gains Tax (CGT) and Plusvalia tax, sometimes referred to as municipal capital gains. The Plusvalia is essentially a tax on the increase in value of the land the property sits on during the period of ownership, and must be paid when selling, inheriting or gifting property.
Ironically, the Plusvalia was abolished by the Constitutional Court last year but was quickly reintroduced by the government in a slightly different guise so that municipalities could continue to benefit from one of their biggest sources of income.
Taxes are part and parcel of selling property and most people know enough to factor the expense into the price. The problem is that from January 1, a new budget law means that town halls will have the option of increasing Plusvalia tax by as much as 50%.
The experts' advice? If you're planning to sell a property it's better to take a small hit and offload it this year than waiting until 2023 and potentially shelling out thousands on Plusvalia tax.
Because the world of Spanish taxes is so murky and changeable, it's advisable to consult a qualified, professional lawyer who can advise you on how much tax you need to pay as a worker, homeowner or business owner.
Alicante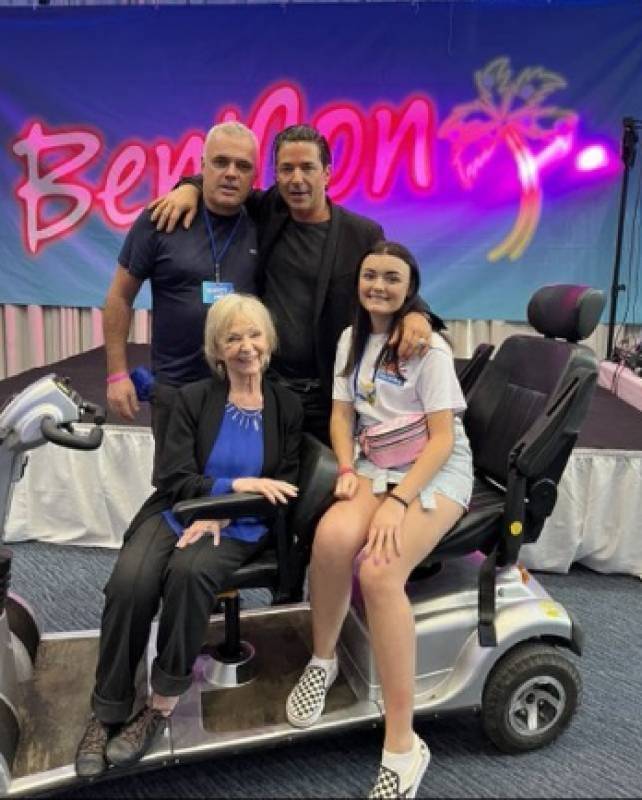 The hugely popular show, written and created by Derren Litten and produced by Tiger Aspect for ITV, aired for 10 series from February 2007 until May 2018, and in addition to BAFTA nominations, won numerous TV awards.
And creators staged a three-day special event for series' lovers at the seaside town's BeniCon venue where fans were able to meet their favourite characters and take part in a series of special activities and interviews with cast members and writers.
In addition, fanatics who travelled from the UK specially for the event, along with British expats, got the chance to star in remakes of some of the most memorable Benidorm scenes.
The series earned itself a place in the hearts of the nation parodying the adventures of a group of British holidaymakers from completely different backgrounds staying at the Solana holiday resort in Spain, and fans got to meet Oliver Stokes, who played Michael Garvey, Steve Pemberton, Sheila Reid (Madge Harvey), Hannah Hobley (Chantelle), Sherrie Hewson, who played Solana's manager and others.
A gang of criminals who enjoyed a somewhat celebrity lifestyle in Alicante, or at least a luxurious one bank-rolled by selling stolen high-end vehicles, has been shut down.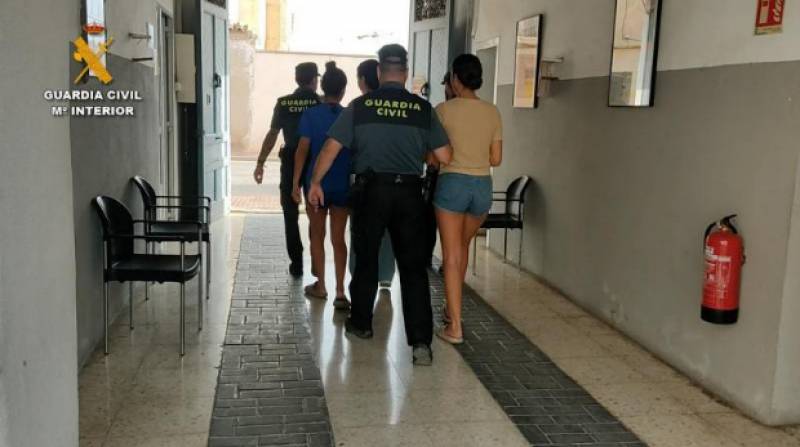 The top-end vehicles were allegedly stolen in Europe and stored at a base in Alicante
to "cool-off" before being shipped to Morocco.
However the now arrested gang members came unstuck after police set up an 'interception operation' and stopped them driving in two cars stolen in Italy and Poland.
Six people of Spanish, Moroccan and Swiss nationality were subsequently arrested in Mutxamel; three men and three women aged between 21 and 35. One of the men is a 30-year-old Moroccan footballer who played in the Luxembourg league last year.
Turns out, the detainees had rented three luxury villas in the province and enjoyed an enviable standard of living, despite having no legitimate jobs, driving expensive cars and wearing designer clothes and jewellery.
The six appeared before San Vicente Magistrate's Court charged with trafficking in stolen cars, drug trafficking and membership of a criminal organisation. They were released with charges, pending trial.
Andalucía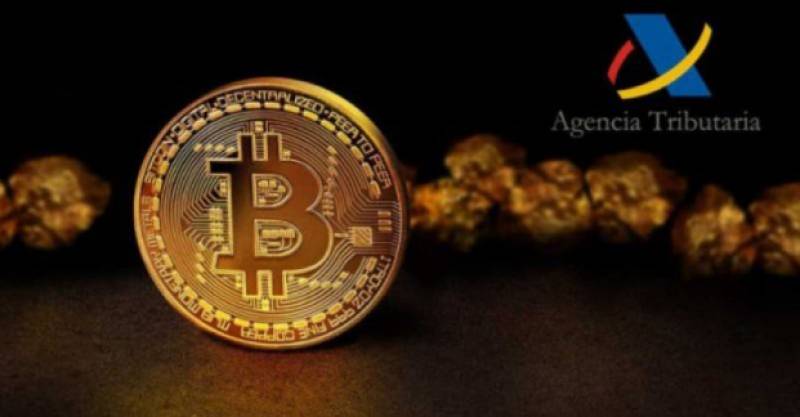 But this wasn't just any man. It was Javier Biosca, a Bitcoin broker who was arrested in back 2021, accused of perpetrating Spain's biggest cryptocurrency fraud, scamming more than 600 people out of an estimated 280 million Bitcoin. According to police sources, Biosca had been rearrested just three weeks before his fateful family trip to Estepona and was scheduled to make a court appearance imminently.
An employee at the resort heard what was described as a "thud", and found his body splayed on the ground beneath the balcony of the apartment where he had been staying. National Police investigating the circumstances surrounding the mysterious death say that "initial inquiries suggest no third parties were involved".
The hotel has 40 capsule rooms, and actually each one has all the comforts and luxuries of a normal hotel, but just tucked into a tiny space. There's a TV in each room, plus smart mirrors that allow guests to read hands-free, and the common areas have a state-of-the-art gaming area, a private jacuzzi and vending machines which serve hot meals. The idea is to make staying in a hotel for the night more affordable, in response to rapidly rising tourist accommodation prices.
It's already proving popular, with the hotel exceeding 90% occupancy of bookings every month already, and the company's next move is to open another hotel in Granada at the beginning of next year.
The list of 'European Best Destinations' has been released, and Malaga's stunning light displays and elaborate street decorations have placed it among the top 20 along with other world-famous Christmas market destinations like Germany, Belgium and Austria.
The Costa del Sol city also received the distinction of one of the sunniest Christmas markets in Europe from the travel publication.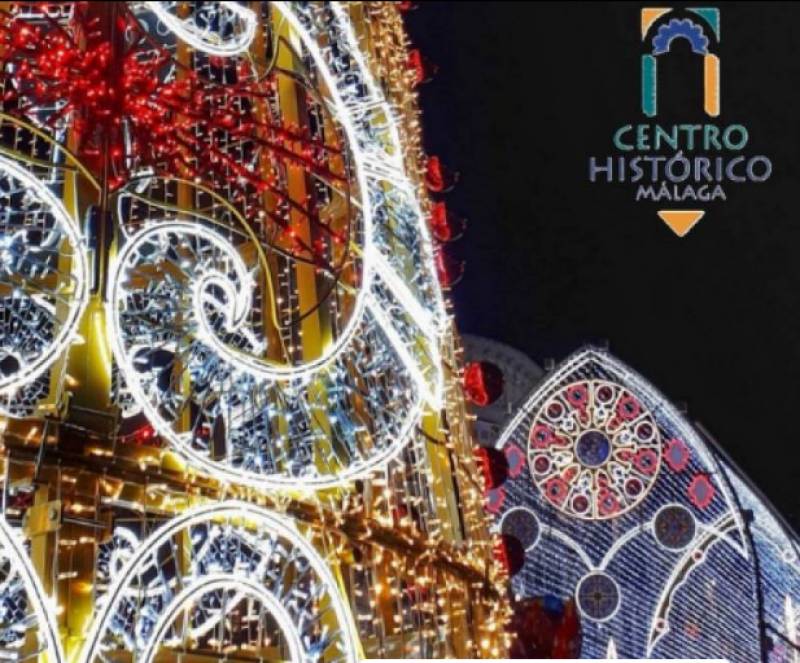 You may have missed…
And that's it from us for another week. Thanks for reading, and we'll be back next week.
See you next week!
Got a business in Spain? Advertise with us.
Murciatoday.com and its affiliated Spain Today Online sites can help bring your business to a wider audience – over 350,000 unique readers every month. We'll provide you with custom-made banner ads, a personalised listing in our Business Directory and special feature articles about your particular business niche.
Don't limit yourself to the yellow pages. Get online! After Covid, can you afford not to? Contact us today to find out how we can get wider exposure for your business.
Contact Murcia Today: Editorial 966 260 896 / Office 968 018 268