Spanish News Today Editors Roundup Weekly Bulletin Dec 24
Here it is again, the most wonderful time of the year! This is our last Editor's Roundup Weekly Bulletin of 2022, and we're taking a look back at the events that shaped the year in Spain.
After this, we're taking two weeks off for the Christmas and New Year holidays, and we'll be back with your next instalment on January 13, after the Three Kings holiday.
Until then, remember you can still keep up to date with all the latest news in Spain on our website
MurciaToday.com
, or follow us on
Facebook
and
Twitter
. Merry Christmas!
2022: The year that was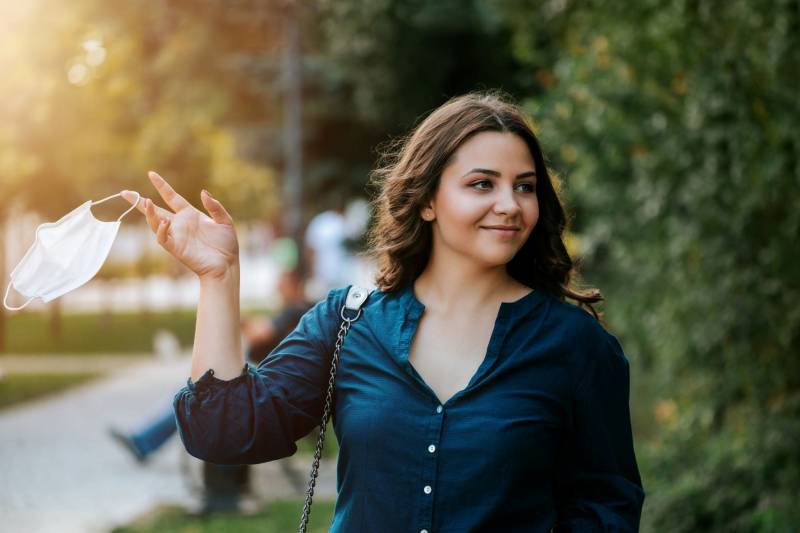 2022 seemed to be the year that the world finally started to get over the coronavirus, or at least the fear of it (with the exception of China, maybe).
Spain rolled out third vaccine boosters to everyone and even fourth doses to some people, protecting us better from the virus. They removed the need for facemasks to be worn indoors, though the rule that they should be worn on public transport is still in place, and is unlikely to even be discussed until next March.
But, by all accounts, so much time wearing masks and isolating ourselves from the world has left us more susceptible to the common flu virus, which has been biding its time over the last few years and has now hit back with a vengeance at a populace not used to its new mutated form.
It's no wonder that innocent, unprotected children are suffering from an outbreak of bronchiolitis. And even the Covid virus keeps mutating into new strains. Not even the poor animals got off unscathed as we also had bird flu and monkeypox to worry about.
On the other hand, at least Spain's animals got their fair share of attention with the new Animal Welfare Law finally moving ahead. It's a slow process, and just this week the Ley de Bienestar Animal has been put on ice while other issues – perceived as more important by the government – are prioritised.
But when it eventually does get passed, it's hoped the bill will impose tougher punishments on those who abuse pets, allow them to be treated as children would in cases of divorce, and forbid the owning of certain exotic pets to protect them.
The government has also been very proud of all the other laws it's tried to push through this year (with varying degrees of success, and with much debate and controversy surrounding each one). There's the 'Trans' law, which brings Spain into the 21st century with regards to non-binary gender identification, and the 'Solo sí es sí' law, which makes it easier to prosecute alleged sexual offenders, but which, as a result of the changes it made to prison sentences, actually let several criminals out of prison early.
And then there's the changes being made to the sedition law, which will also reduce the prison sentences for those Catalan separatists who were accused of treason by calling the referendum and effectively declaring Catalonia a different country.
But the changes to Spanish social and legal life that affected most people were those relating to the cost-of-living crisis.
In a year in which Russia took everyone by surprise when they invaded Ukraine, the cost of gas (and therefore the electricity it is used to create) skyrocketed. The prices of everything from fuel bills to petrol to mortgage rates to products in the supermarket have gone up noticeably, leaving many households struggling to reach the end of the month.
So it was imperative to do something to help ordinary people to be able to get by. The Spanish government has, possibly more than many other European governments you could name, succeeded in this regard.
They reduced the
price of petrol
at the pumps by 20 cents per litre; they brought in massive discounts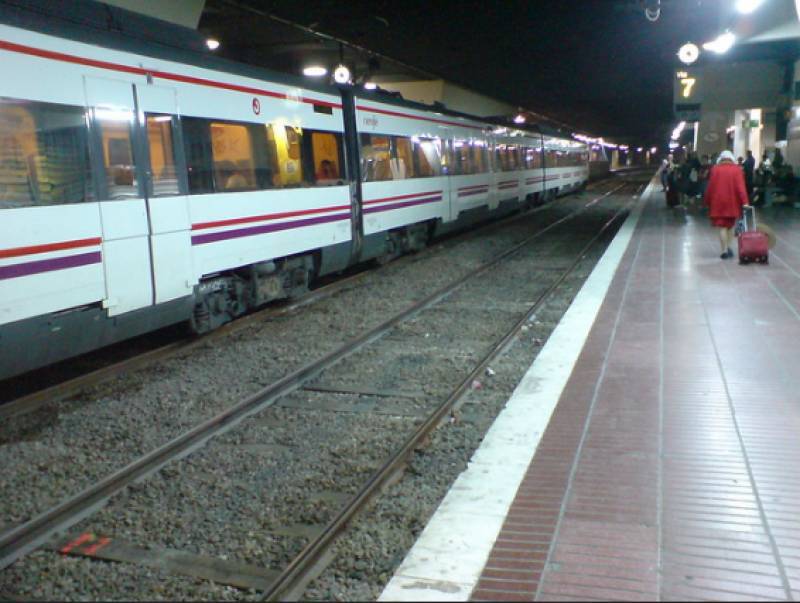 on
public transport
, subsidising urban bus travel, intercity coaches and trains by up to 100%; they have introduced more financial aid for single-parent and low-income families; and they have managed to reach a deal with the EU to implement the 'Iberian exception', which effectively give the country some of the lowest
energy prices
per Megawatt hour in the whole of Europe.
There was also a crippling strike by HGV and lorry drivers back in March, who claimed petrol was too expensive and they weren't being paid enough to even make it worth their time delivering food to supermarkets. That left the shelves bare and panic buying ensued, with Spanish staples such as olive oil actually being rationed out to shoppers. Eventually, a deal was struck and the drivers got back to work, and we've managed to avoid similar scenes just recently in November.
Of course, the UK voted itself out of the European Union and Brits living in Spain are still feeling the effects, most notably in the fact that UK citizen who has been a resident in Spain for more than 6 months is not allowed to drive on their British
driving licence
. There was a procedure in place whereby Brits could exchange their UK licences for Spanish ones without having to take the test again, but many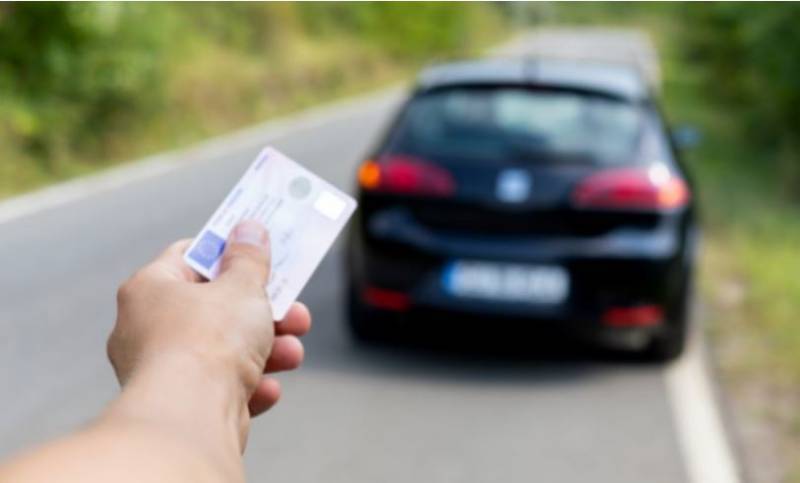 people who tried to do it were told by incompetent '
funcionarios
' that it was impossible.
Now, the ongoing advice from the British Embassy has been to take your Spanish driving test and get a new licence while they try to hash out a deal with Spain for Brits to be able to drive again. They've been close for months now – for almost a year they've been just weeks away from getting Brits back on the road.
We might just be close to believing them this time
.
After Brexit, Brits resident in Spain also fall under an agreement that will allow them to
vote in local elections
, which will take place in each town in Spain in May 2023, but they have to
reregister on the Spanish electoral roll
. If you haven't received a letter in the post yet telling you how to do the process online, you'd do well to get down to your local Town Hall to ask about being signed up again if you'd like to vote. But you only have until January 15 to do it.
Regardless of who our elected (and unelected) overlords are, the ones who decide our future and our fate for us, we have no control over the really important things, like the
weather
.
2022 was the hottest year in Spain in the last century
, and anyone who witnessed the horrendous forest fires that raged across the country this summer won't be surprised.
More rural land was burnt to a crisp in Spain because of forest fires than any other year, and it will take decades for the country to fully recover. But, judging by the fact that each consecutive year is getting worse and worse for wildfires, Spain won't have time to recover its precious countryside before it burns up yet again.
And now we're at the end of December with the temperatures still in the mid-20s and the reservoirs that supply water to farmers and factories in the south of Spain still below their normal levels for this time of year. The extreme weather events don't show any sign of becoming more moderate. In fact, quite the opposite.
It's easy to forget the impact we're having on our planet's climate on a daily basis, simply by taking the car to the shops or booking a flight to go home for the holidays. We've been smothered with 'climate change' messages so often, it's become almost meaningless. Like McDonald's adverts on bus stops.
But the need to do something about it has never been so pressing. After world leaders – shockingly – failed to reach any decisive and game-changing agreements on climate policy at the latest COP summit, the truth remains achingly clear that we can't rely on them to sort it for us. It's in our hands, as citizens, as business owners, as inhabitants of this planet, to decide to reduce our carbon footprints as much as we can.
Perhaps there is hope after the world gained a 'Green King' this year, with the accession of Charles III to the throne in the UK when his mother, Queen Elizabeth II, died. The Queen had been on the throne for seven decades, during which time she earned respect and adoration for her flawless, composed nature.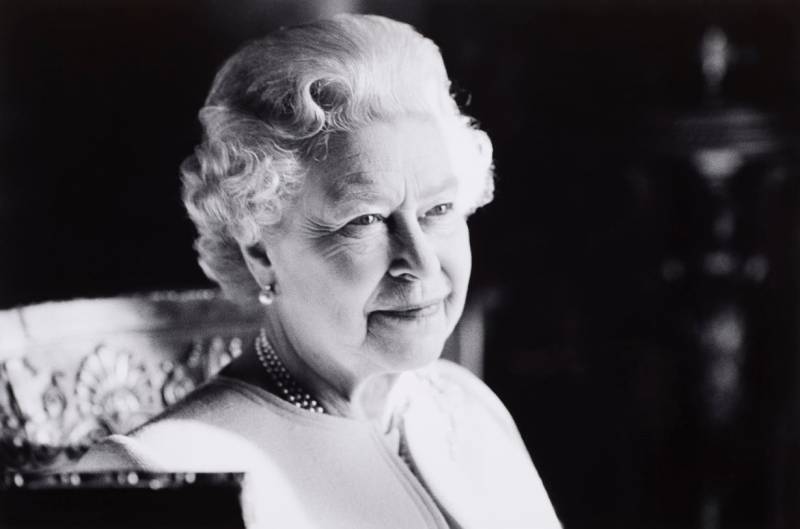 Tributes came flooding in from around the world, and Spain was no different, with hundreds of people turning up to sign condolence books at UK consulates around the country. There were also messages from higher up, and it emerged that Her Majesty was actually a distant cousin of the Spanish Royal Family, who knew her by the nickname 'Aunt Lillibet'.
If nothing else, 2022 will be remembered as a momentous year just for the Queen's passing. And as we look to the year ahead, with the fresh challenges it will undoubtedly bring, we would do well to bear in mind the example she set for us all – hardworking, dedicated and elegant through both diversity and triumph.
Murcia
Looking back to just this last week, the first AVE train service between Madrid and Murcia (via Alicante) got underway, but
not quite without a hitch
. The actual first train journey took place on Monday and was just a commemorative one for dignitaries and guests, most notable among whom were the King of Spain and the President, as well as the Transport Minister and the Presidents of both the Region of Murcia and the Valencian Community.
Well, on that first journey many people crowding around Murcia's Estación del Carmen station were disappointed not to even get a glimpse of His Majesty the King as he was all tucked away underground and never left the safety of the platform. That's exactly what they were campaigning for all those months – to have the trainline buried underground so it wouldn't cut through neighbourhoods and communities in the city – but it did mean that King Felipe didn't get to see the protest of people outside demanding the continuance of the Cieza line, which was sacrificed at the expense of the AVE.
Even before that, as the party of VIPs made their way from Madrid, many were affronted that President Pedro Sánchez had dared to walk in front of the King and step onto the train before him. Protocol dictates that the King should be first, and Sánchez pipping him to the line was viewed as, at best, impertinent and ignorant and, at worst, a right royal snub.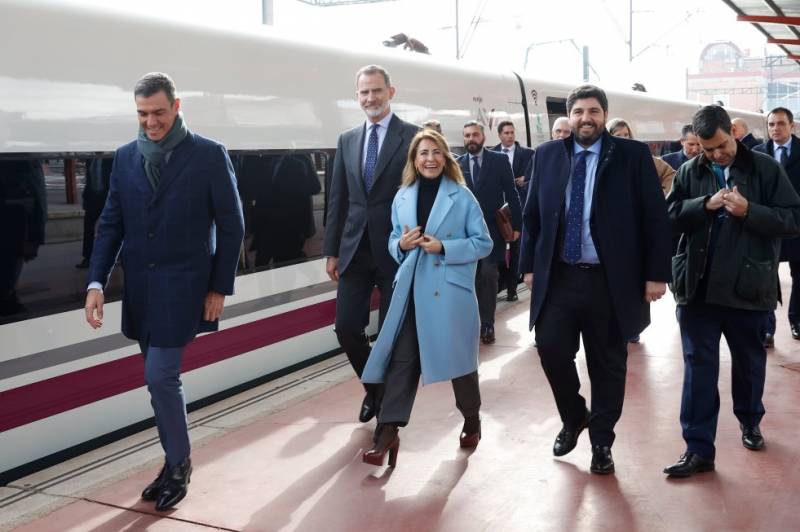 Self-important suits aside, there was also controversy on the first commercial passenger journey the next day. First, the train from Murcia left the station four minutes late after a baggage control machine broke down. Then, on the way back via Alicante,
the train finally arrived in Murcia 17 minutes late
due to an "infrastructure breakdown" of the signalling system in Alicante. The good news is that Renfe makes a promise to customers on all its AVE trains that if they arrive more than 15 minutes late they will get a 50% refund on the cost of their ticket, which will happen in this case.
After 30 years of waiting for this AVE line to arrive in Murcia, 17 minutes might not seem like much but it's certainly not a great start if they mean to go on that way. And this signalling problem will do nothing to calm tempers for the many people who are already less than impressed that half the AVEs should be redirected through Alicante in the first place.
On the other hand, at least Spain's Minister of Transport, Raquel Sánchez, has promised that the number of services will be increased in accordance with demand, predicting that there will be a fifth daily train before the start of summer 2023.
There was also some good luck for Region of Murcia this week. The winning lottery number for jackpot of the Spanish Christmas Lottery, known as El Gordo, was
sold in three different places in Murcia
– the regional capital, Los Alcázares and San Pedro del Pinatar.
The jackpot is worth 4 million euros, and each tenth of a ticket gets 400,000 euros apiece. With the seven tickets sold in the region of Murcia, the lucky winners will split between them a total of 2.8 million euros. Are you one of them?
Check out our EVENTS DIARY for everything going on in Murcia this Christmas and New Year:
Spain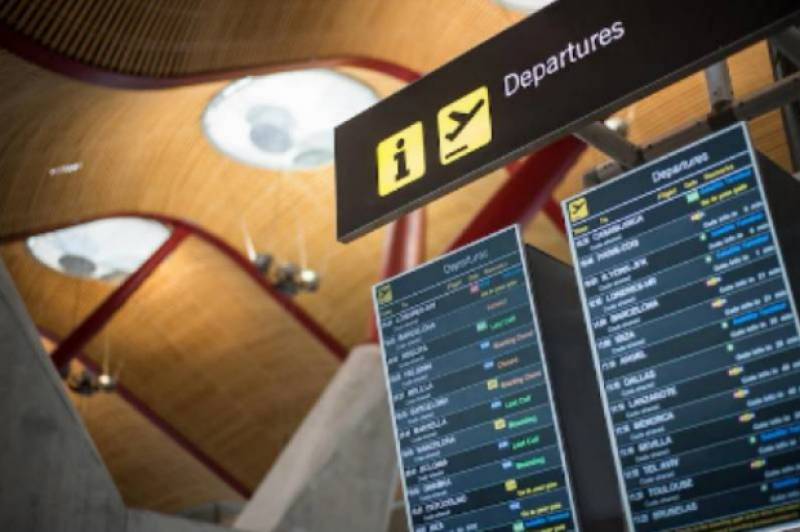 It looks like we might have a better chance of catching a ride on Santa's sleigh this year than catching a flight, as numerous strikes both in Spain and the UK are threatening the Christmas plans of thousands.
Across the pond in the UK things are little better and the festive week got off to a shaky start as
industrial action has been scheduled by several key services
, with everyone from nurses and ambulance drivers to Royal Mail going on strike in the coming days. But the biggest impact will again been seen in the airports, with the authorities warning of significant delays and chaotic queues at passport control and security.
Border force staff at two of the busiest airports, Gatwick and Heathrow, have announced eight days of strike action over Christmas, and now Birmingham, Cardiff, Glasgow and Manchester airports, as well as Newhaven port, have also joined the fray.
The work stoppages will take place between December 23 and 16 and again from December 28 to 31.
Even getting to and from the airport could be a hassle, since the RMT rail workers' union has called further strikes between December 24 and 27, and bus drivers in Battersea, Beddington, Hayes, Southall, Twickenham and Walworth will down tools over a pay dispute on Christmas Eve.
If you do manage to hitch a ride with Father Christmas, it'll be important that you can blend in with the locals when you get to Spain. With so much going on this time of year, it's unsurprising that the online publication of the new Dictionary of the Spanish language (DLE) often gets overlooked, but this year's edition is a doozy, with a staggering 3,152 new words, revisions and additions.
Micromachismo: This doesn't need much translating, and refers to "the form of machismo that manifests itself in small acts or expressions, usually unconscious."
Mamitis: A brand new word that refers to the excessive attachment of a child to its mother. Interestingly, the corresponding papitis hasn't been included, not because the writers of the Dictionary don't believe it's a real phenomenon, they explained, but simply "because it has not been documented."
Conspiranoia: A popular one in these days of pandemic, this word is the same in Spanish and English and means a tendency to interpret events by some conspiracy or other.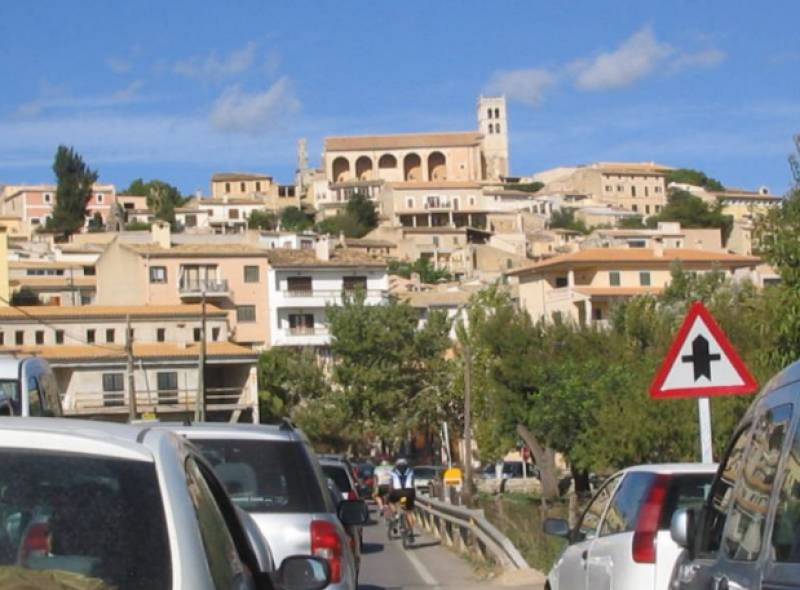 Sadly, every Christmas seems to bring its own tragedies and this year is no exception. A British couple, who have been named only as Sharon G and Michael A, were
found dead this week in their rural home in Mallorca of suspected carbon monoxide poisoning
.
Their son, who lives abroad, became anxious when he couldn't get in touch with his parents and he reached out to another local who manages the property. In a heart-breaking turn of events, the boy's father was discovered dead in a chair downstairs while his wife was deceased in bed.
There were no outward signs of violence at the scene and while a post-mortem still needs to be carried out, the authorities are currently working with the theory that the couple was poisoned by a faulty butane gas canister or chimney.
Alicante
British and other tourists already facing skyrocketing plane fares will now have to dig even deeper to holiday on the Costa Blanca from next year.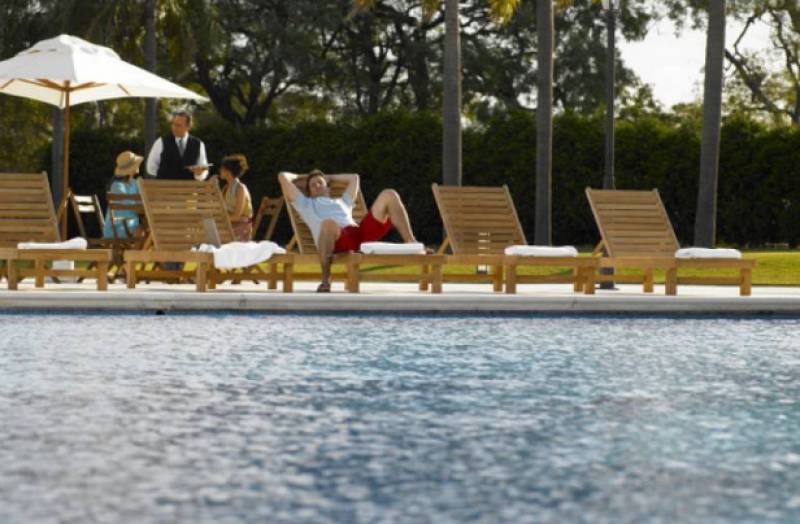 The controversial tourist tax will come into force from 2023 in the Valencia Region
, a move which see holidaymakers pay between 50 cents and two euros per night to stay in certain hotels, apartments and campsites.
Despite huge opposition to the holiday levy, local councils in the region - which includes popular destinations such as Alicante and Benidorm - will be able to charge tourists an additional surcharge. It's estimated the Valencian Tax (IVET) could bring in 30 million euros a year to spend on green projects.
The tax will also impact cruise passengers, who will have to stump up between 50 cents and two euros extra for overnight stays in ports. The only exemption will be minors under the age of 16, disabled people and those taking part in university events.
The surcharge will be voluntary and many popular resorts and destinations in Alicante province, including Benidorm, have already made it very clear they will "never" introduce the proposed tax, arguing it will make the region less competitive to holidaymakers. It remains to be seen whether other popular areas such as Alicante city and Valencia choose to adopt the additional charge.
The 'dangerous' conmen posed as fake cops and told the victim he was wanted by authorities in his country and a huge payment in bitcoin could make the Interpol arrest warrant disappear.
Convincingly, the detainees had Guardia Civil uniforms made and after pulling over the businessman, they told him an arrest warrant had been issued against him by the Russian Federation.
He was introduced to the Alicante lawyer who said he could make the arrest and extradition warrant disappear by bribing officials with half a million in bitcoins and the businessman gave the gang several cryptocurrency wallets. When he realised he had been conned, it was too late and the bitcoin had been transferred.
During a 10-month probe, police discovered the group was perfectly structured, and led by a man known as 'The Sheriff' who posed as a senior figure in the National Intelligence Centre.
Inquiries also unearthed a failed attempt to extort a group of drug traffickers, and the gang was also trying to blackmail another lawyer in Alicante after finding out he had racked up a significant drug debt.
Earthquakes are not uncommon in the Vega Baja region of Alicante, in fact they "are normal in this area of high seismic activity," according to experts at the National Geographic Institute, which confirmed
a quake measuring 2.2 on the Richter scale
this week.
The epicentre was registered to the west of San Miguel de Salinas at 1.18am on Tuesday morning, December 20.
Andalucía
What's more, there are bargains to be bagged if you book early. Ryanair has introduced some limited-time offers for passengers looking for a summer holiday bargain, with tickets from just 29.99 euros.
Expect more of the same in the coming weeks and months as the airlines all try to outdo one another for who can offer the most flight paths for next summer at the cheapest price, finally surpassing pre-Covid travel levels.
When in Andalucía, though, be sure to keep your eyes out for anyone who would try and fleece you, taking advantage of the fact you're a foreigner and not proficient in the local language.
One restaurant in Almeria has been court-ordered to refund a group of diners who were
charged a scandalous seven euros for bread
that didn't appear on the menu, and wasn't eaten or even ordered in the first place.
The incident took place over a year ago, but the diners, one of whom was a lawyer with the FACUA-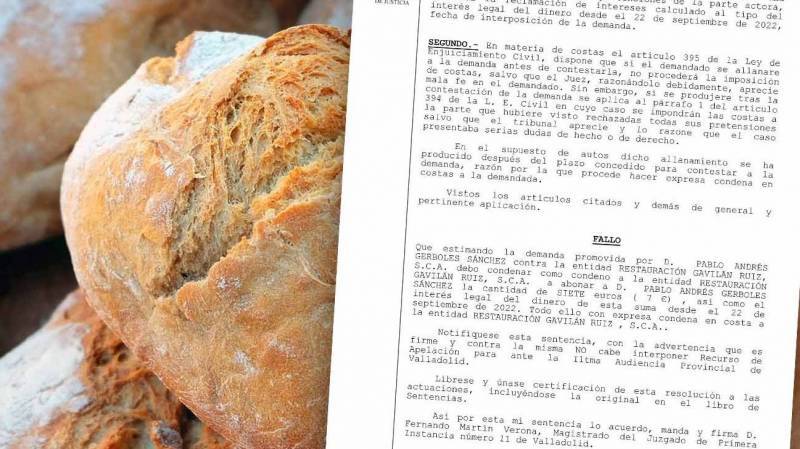 Consumers in Action legal team, have been chasing the restaurant ever since.
The problem was that a charge of one euro per person had been added to their bill, corresponding to the bread they had been served. But when they checked the online menu via a QR code, there was no mention of any bread charge.
Restaurants and bars in Spain are obliged to make all their pricing as clear as day, whether it's for bread or water or ice. Representatives from the cheeky eatery didn't even show up for court, and in their absence the judge ordered them to reimburse the seven euros and pay legal fees on top.
Hopefully your Christmas dinners will fare better this year!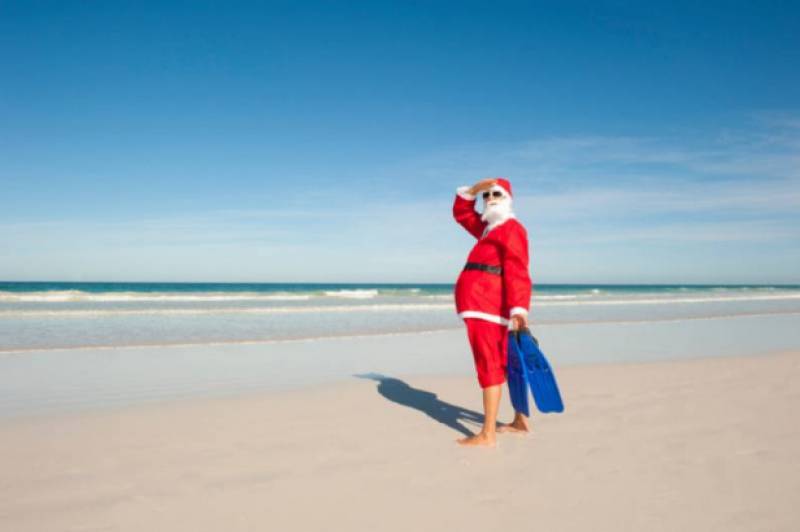 You may have missed…
That's it for this week. Remember this is our last Editor's Weekly Roundup Bulletin of the year. We're taking a break for the next two weeks, so your next edition of the bulletin will be on January 13.
Until then, thanks for reading and have a very Merry Christmas and a Happy New Year!
Got a business in Spain? Advertise with us.
Murciatoday.com and its affiliated Spain Today Online sites can help bring your business to a wider audience – over 350,000 unique readers every month. We'll provide you with custom-made banner ads, a personalised listing in our Business Directory and special feature articles about your particular business niche.
Don't limit yourself to the yellow pages. Get online! After Covid, can you afford not to? Contact us today to find out how we can get wider exposure for your business.
Contact Murcia Today: Editorial 966 260 896 / Office 968 018 268