Date Published: 15/11/2019
ARCHIVED

- Murcia government calculates gota fría flooding damage at 528 million euros
ARCHIVED ARTICLE

The Region urges the national government to apply for EU Solidarity Funds
Over two months after the disastrous flooding caused by the gota fria storm of mid-September in the Region of Murcia the worst of the damage has now been repaired, but the wrangling over the aid package to be provided by the national government of Spain goes on as the Murcia regional government demands more.
The regional government of Murcia has reached a figure of over 528 million euros for the damage done by the flooding, and at the same time urges the acting national government to apply for subsidies from the EU's Solidarity Fund before the deadline for applications is reached on 2nd December.
The exact total quoted by the Murcia government is an astonishingly precise 528,286,437 euros, referring only to the damage suffered by Town Halls and infrastructures owned and managed by the regional government. The figure excludes damage to infrastructures belonging to the national government, environmental damage and the figures being arrived at by the special insurance consortium set up to deal with the thousands of claims registered by those who suffered damage to their property and belongings.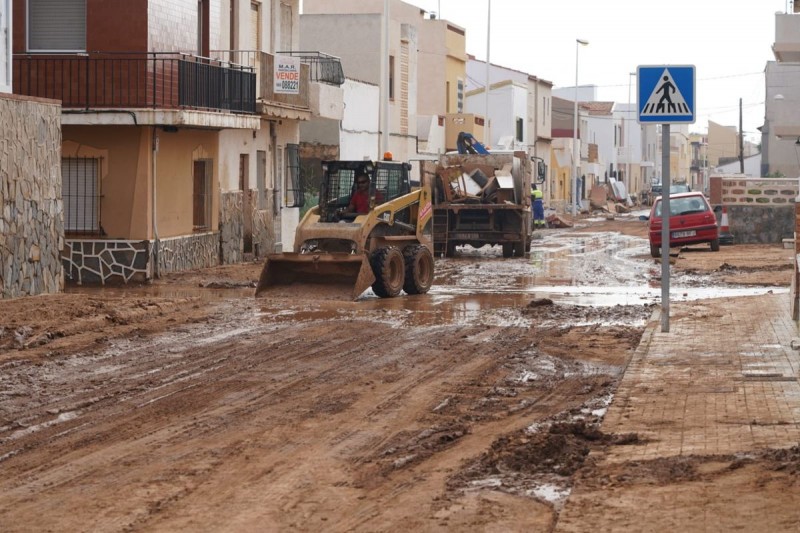 The total damage reported by the Town Halls of the Region amounts to 131,140,058 euros, the municipalities worst affected being those of Los Alcázares (33.24 million euros), San Pedro del Pinatar (17.4 million), Torre Pacheco (14.6 million), Murcia (14.3 million) and Molina de Segura (6.1 million). In the meantime, in the month after the flooding the insurance consortium received 29,995 claims from the Region of Murcia, of which 18,700 related to homes and community properties, 8,400 to vehicles, 2,300 to shops and offices and 500 to industry.
Given that the government in Murcia is in the hands of the PP and Ciudadanos parties, while the acting Spanish government is formed by the PSOE, it is not surprising that regional government spokeswoman Ana Martínez Vidal is highly critical of the national executive. Speaking to the press on Thursday she pointed out that the 774 million euros set aside for natural catastrophes includes various other events which have taken place all over Spain since the spring, including wildfires and other floods, and that damage to second homes, garages and basements is excluded from the aid package.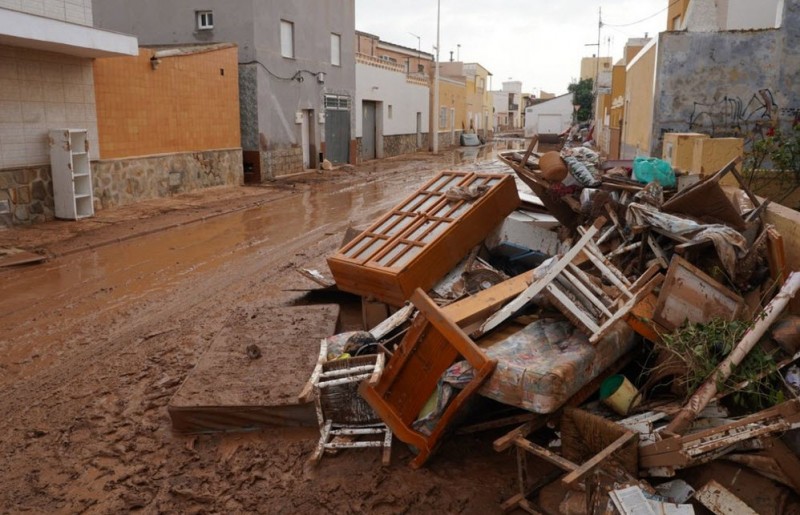 In addition, Sra Martínez Vidal reports that only families with annual income of less than 13,500 euros are eligible, although in fact the details of the conditions specified in the national government aid package are a little more complex. The full amount of aid will be awarded only to households as follows:
1 or 2 members, annual income of up to 10,527.43 euros

3 or 4 members, annual income of up to 13,535.26 euros

Over 4 members, annual income of up to 16,543.10 euros
Up to 50 per cent of the full amount can be claimed by households with the following characteristics:
1 or 2 members, annual income of up to 26,318.57 euros

3 or 4 members, annual income of up to 33,836.16 euros

Over 4 members, annual income of up to 41,357.75 euros
Follow Murcia Today on Facebook to keep up to date with all the latest news, events and information in the Region of Murcia and the rest of Spain: https://www.facebook.com/MurciaToday/
article_detail
Contact Murcia Today: Editorial 966 260 896 / Office 968 018 268