Looking for an energy storage for new solar panel installs? Sonnen has what you need!
The centrepiece of your sustainable household in Spain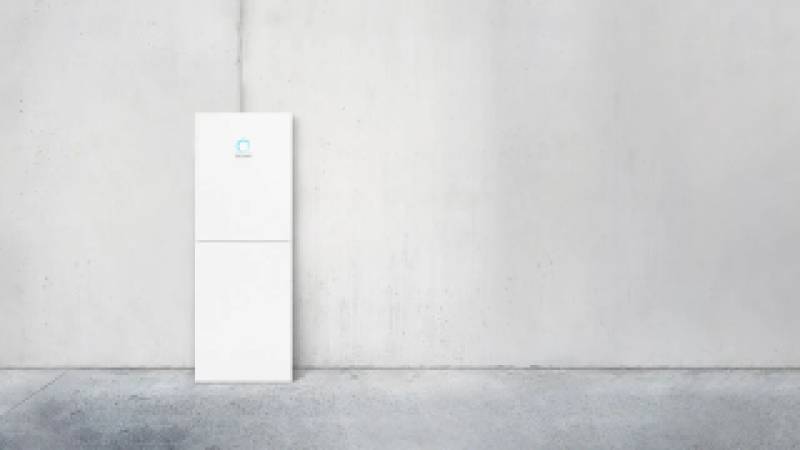 If you have solar panels on your Spanish home, or are thinking of installing them to make your property self-sufficient, you will need a quality, high-powered storage system for the energy you produce.
As the experts from
Ecosolarspain
explain, the sonnenBatterie does not only store energy; it's smart. As an intelligent, backup capable, energy storage system, sonnenBatterie hybrid is best for all new photovoltaic installs. Gain your energy independence now and protect yourself against future energy price increases.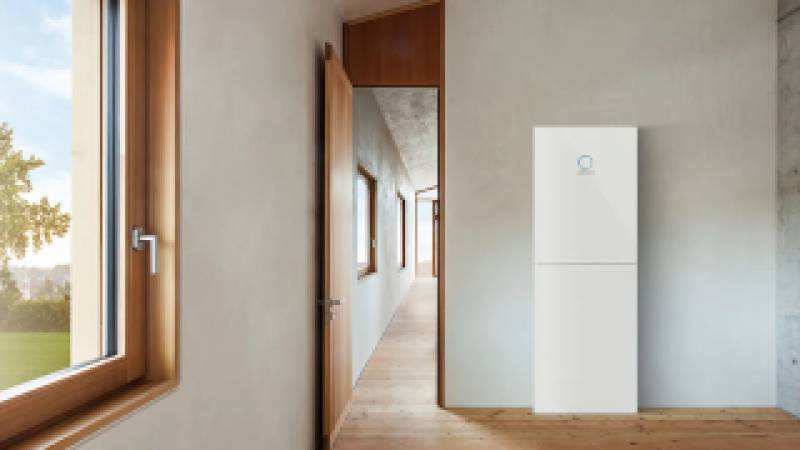 Your key benefits:
1. Lower your electricity bills
Together with solar panels, you can use up to 80% of your self-generated energy to help lower your electricity bills.
2. Future-proof modular design
The batteries are designed so that you can add to your storage capacity, future proofing you against any future changes in your household electricity demand.
3. 10-year peace of mind warranty
With over 90,000 sonnenBatteries installed globally, you can enjoy an added peace of mind with a 10-year warranty.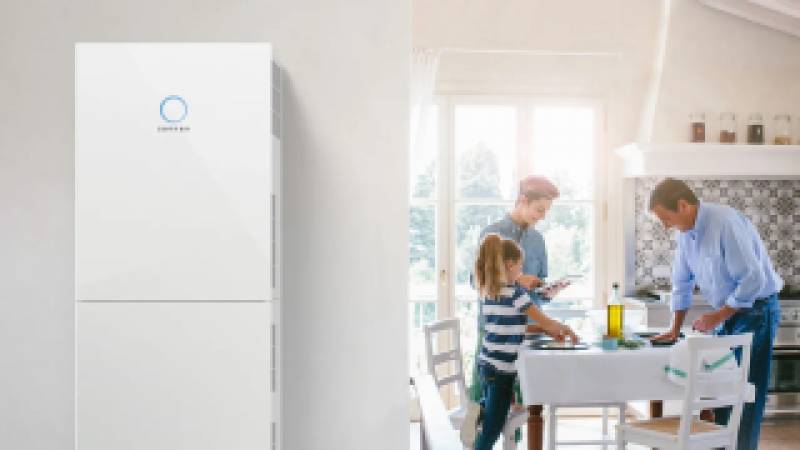 Battery storage: flexibility for the energy transition
It is a well-known fact that energy from renewable energy sources is not available around the clock, but only when the wind blows or the sun shines. With an energy storage system, clean electricity from solar power can be stored during sunny hours and used exactly when it is needed – even at night.
More and more homeowners are using battery storage systems to be able to use the electricity produced from their solar panels, even when the sun is not shining. According to SolarPower Europe's European Market Outlook study for residential energy storage systems, storage systems in private households rose by 44% in 2020 compared to previous years.
A decisive reason for this development is the continuously falling prices for storage systems: Prices for photovoltaic (PV) storage systems today are much more affordable than they were years ago. By installing a solar storage system, a household can increase the share of self-consumption from a solar system to up to 75%; with a PV system alone offering only 30%. Thanks to the solar energy storage system, a household becomes less dependent on the conventional energy supplier and can significantly reduce its electricity costs.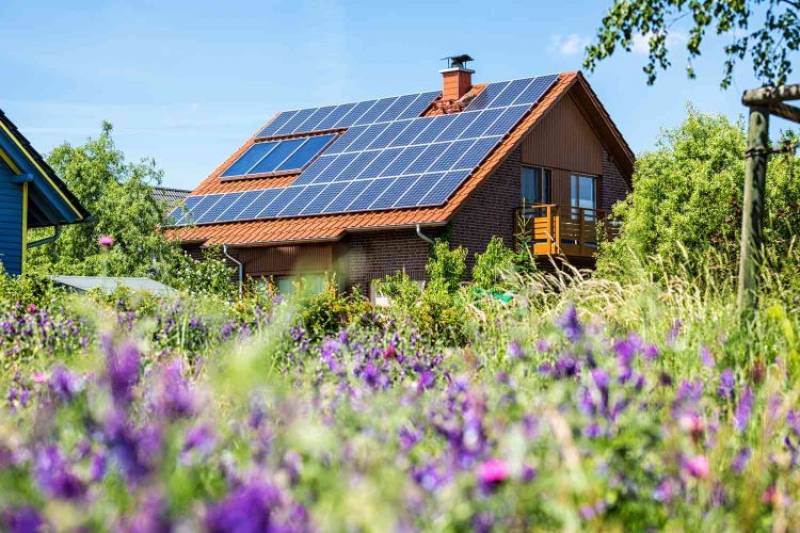 How is electricity stored?
The concept of storing electricity is nothing new. A well-known example, albeit on a larger scale, is pumped-storage hydroelectricity. It is primarily used to balance differences between supply and demand. When there is enough or too much energy in the grid water is pumped upwards and therefore, consumed. If there is too little energy in the grid, the water is allowed to flow again, thus generating electricity by means of turbines and generators. The electrical energy generated is stored and fed back into the grid.
Another storage possibility is the conversion of surplus electricity into hydrogen, electrolysis. Although the global market for electrolysers, i.e., devices that do this, is growing, the so-called power-to-gas technology has not yet reached a breakthrough. The entire process is very complex and involves high energy losses. In the long term, this energy storage technology is likely to develop as a complement to pumped storage power plants and come into use when electricity from wind and sun is fed into our electricity grids in large quantities. Against this backdrop, power-to-gas technology is geared more towards industrial scale and less towards individual households.
On the other hand, batteries and accumulators store electricity chemically and have already proven themselves sufficiently. While they are not suitable for larger amounts of energy, they are the most efficient solution in combination with photovoltaic (PV) systems. The market for solar power storage is developing rapidly: technology is making great strides, so that a storage unit that can supply an entire house with electricity for hours is now no bigger than a narrow refrigerator, as is the case with the sonnenBatterie.
In an energy world that is increasingly determined by small, decentralised units, battery storage for households is a key technology. Through networking, thousands of home storage units can be connected to form one large, virtual storage unit. These storage networks can then, for example, compensate for fluctuations in the electricity grid, how we currently operate in the German market. Therefore, further expansion of the electricity grid can be avoided in the long term.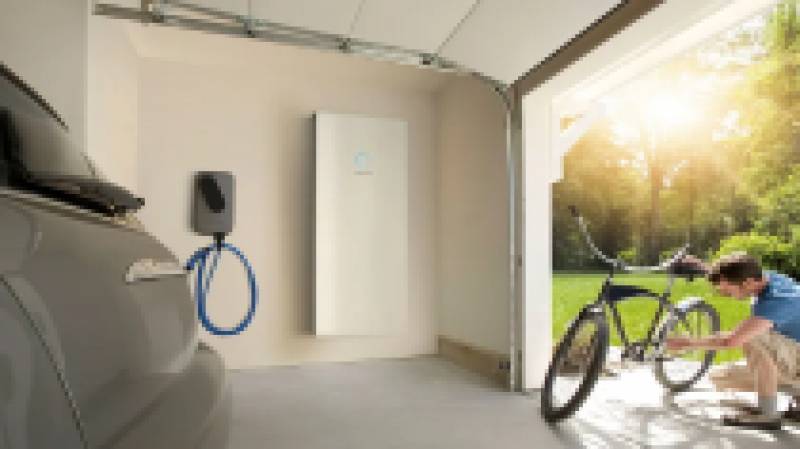 Battery storage: Lead vs. Lithium
Lithium is clearly in the lead when it comes to systems in the home solar storage market. Hardly any other technology currently plays such a significant role. In the early days of storage technology, lead batteries were mainly used because they were significantly cheaper than lithium batteries. However, lead batteries have numerous technical disadvantages compared to lithium batteries, such as a poorer service life and efficiency. Since the cost of lithium batteries has fallen sharply, matching that of lead batteries, they now are almost not used anymore.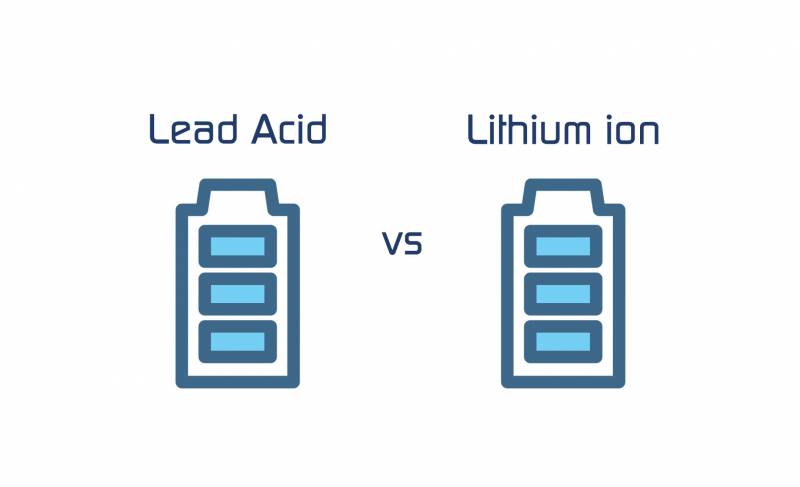 But not all lithium-ion batteries are the same! Sonnen uses lithium iron phosphate for the battery unit, which in turn consists of hundreds of individual battery cells. This means that lithium iron phosphate is used as the material for the negative electrode instead of conventional lithium-nickel-cobalt mixtures. The technology, which has already proven itself in buses and even submarines, has been around for 15 years. In addition, lithium iron phosphate also occurs as a natural material in its chemical composition – the use of toxic heavy metals such as nickel and the conflict raw material cobalt is dispensed with entirely.
article_detail
staff.inc.ali
Address
El Bull 8, Partida del Belich, Monovar (03640) Alicante
Tel: 966 318 044
Mobile: 677 787 384

Ecosolarspain is your first stop for clean energy and solar power installations in Spain
Ecosolarspain is an independent solar energy installation company based in Monóvar, Alicante with over 15 years professional experience on the Costa Blanca and further afield.
The company provides alternative solar energy solutions to power your home or business and its large selection of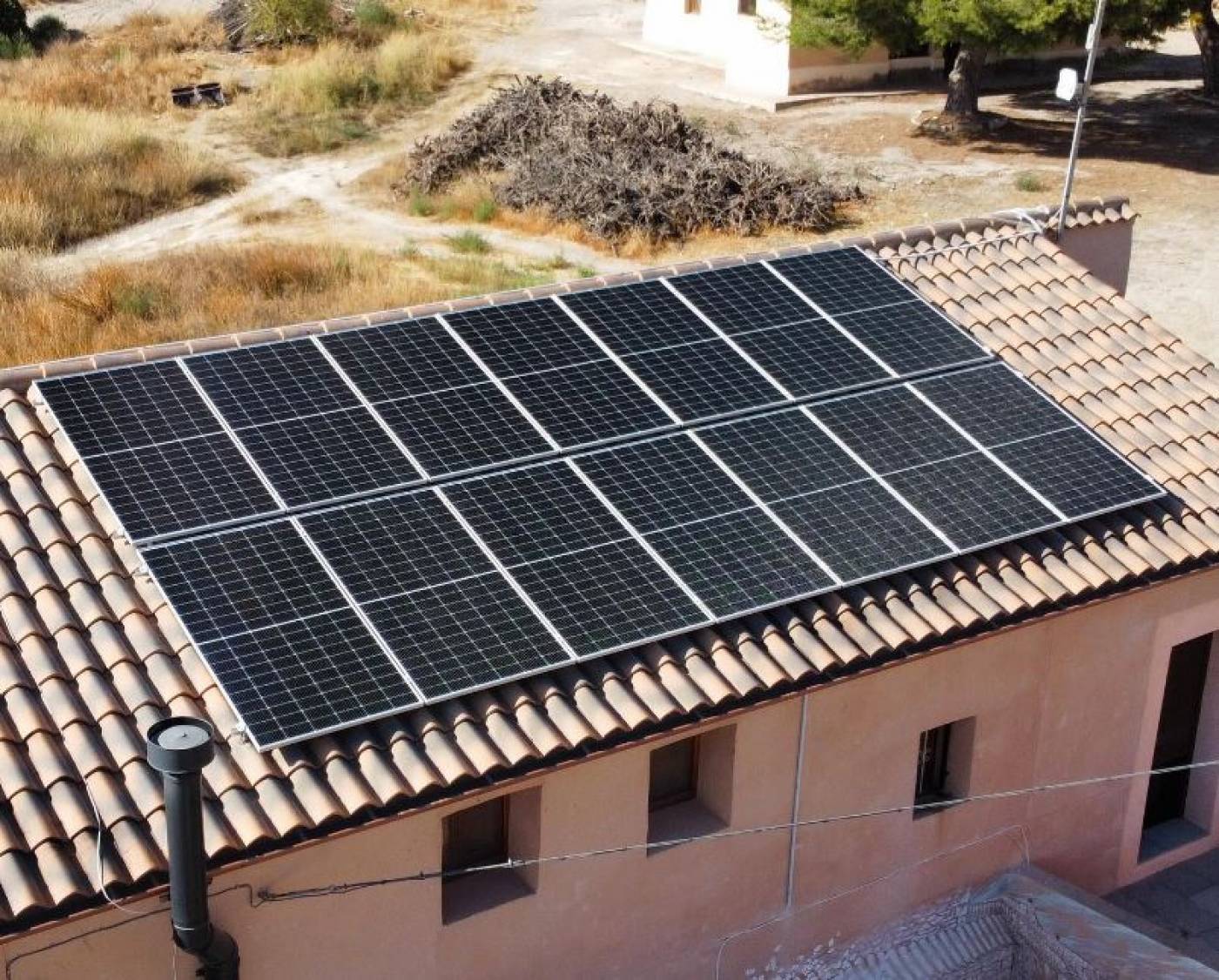 solar products combined with professional solar installation services make for the complete solar package.
Spanish registered and certified, Ecosolarspain is totally dedicated to renewable energy and specialises in the market's leading Solar Panels, Batteries, Inverter Chargers, residential and commercial Off-Grid, and On-Grid solar energy systems.
Ecosolarspain has installed 43,000 solar panels since it was founded in 2007, at almost 2,700 homes and commercial properties, providing 90,000 kilowatts of power.
Installations cover all types of thermal solar hot water systems, ideal for domestic hot water, swimming pools, or split systems that will do both, and full central heating systems.
And the company prides itself on providing guidance and support to ensure clients reap the maximum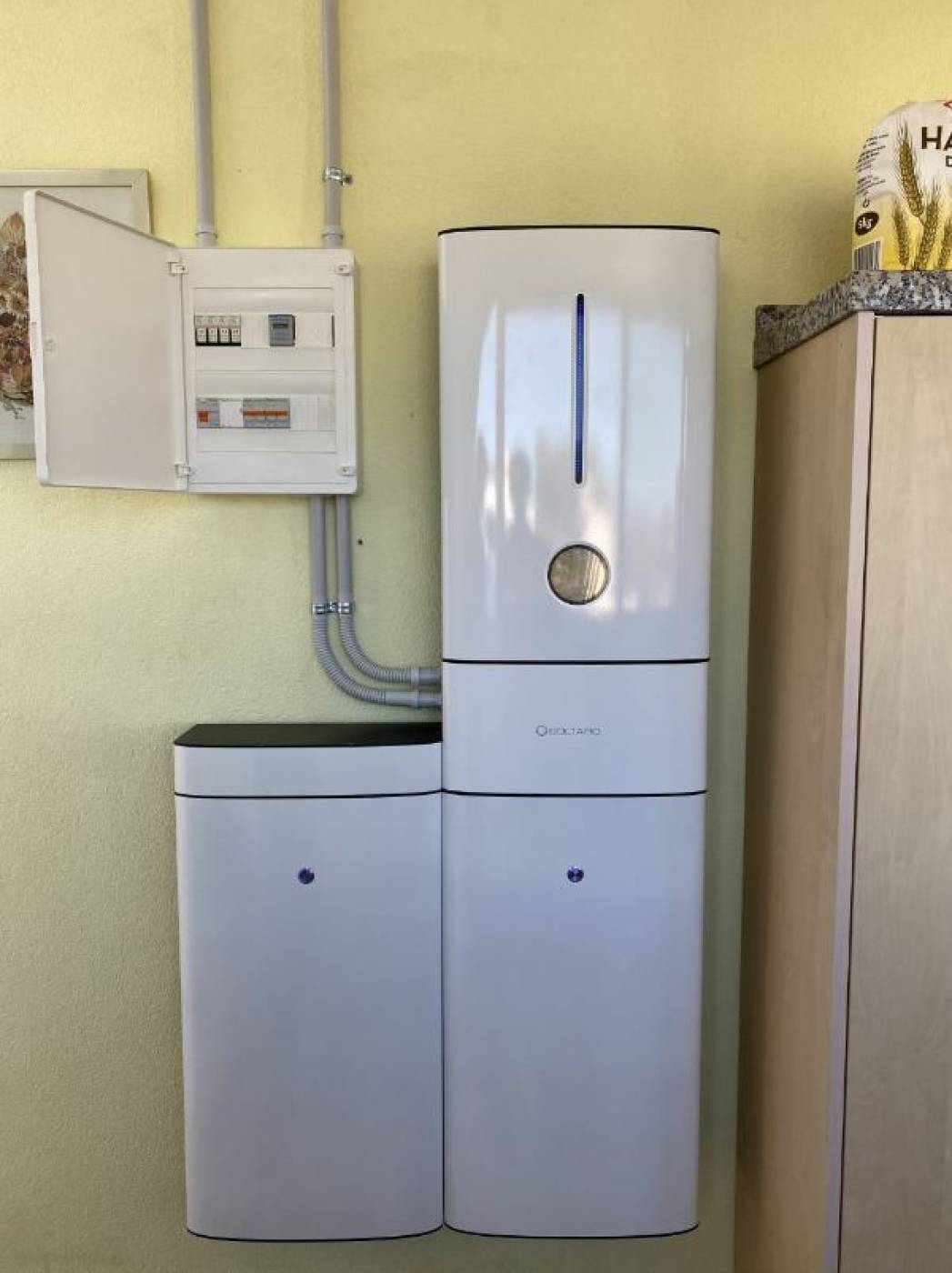 benefits that solar energy has to offer. Ecosolarspain installs to a standard and not a price, using the best available products on the market, which gives the firm and edge, and, in addition, guarantees a lifetime solar power single point of contact and accountability.
The firm's professionalism, excellent after sales service, free delivery on purchases of 500 euros or more and price promise have established Ecosolarspain as a leading provider of solar energy installations on the Costa Blanca and neighbouring regions.
Contact Murcia Today: Editorial 966 260 896 / Office 968 018 268