What's on in Aguilas June 2023
ARCHIVED ARTICLE
-
Águilas welcomes the summer with a range of guided tours, concerts and other events ...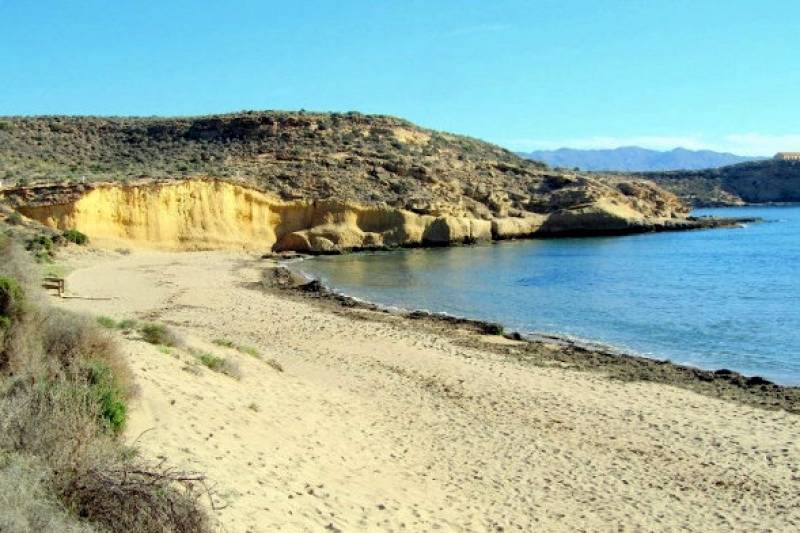 The month of June in Águilas is when summer holidaymakers begin to arrive, and of course towards the end of the month the hotels and apartments really begin to fill up as the school holidays begin in Spain.
Throughout June, as the beaches begin to fill up and temperatures remind us that the hot summer is with us (in theory, at least!), there is as ever a huge range of events and activities, including concerts, theatre, sports and of course the local gastronomy!
For further information on these and other events, as well as places to see and visit throughout the municipality, contact the tourist office of Águilas or visit the home page of Águilas Today.
NOTE: This schedule is likely to be updated as the month progresses!
Free guided tours in Águilas during June
Saturday June 3, guided tour of the historic town centre of Águilas
Start: Tourist Office at 11.00.
Duration: approximately 2 hours.
This tour takes participants through the port and Plaza de España and past important monuments and buildings, such as the Ícaro (Carnival monument), Ferrocarril monument, Archaeological Museum and church of San José. The tour is suitable for those of limited mobility.
Further information here: bookings for this tour throughout the year should be made here.
Sunday June 11, Marina de Cope walking tour
Start: 9.30, the coordinates for the starting point are 37.469325 and -1.499722.
Duration and difficulty: approximately 2 and a half hours; 4.7 kilometres. Low level of difficulty.
Further info here. Bookings: through the Murcia tourist board here.
This walk takes place in the regional park of Cabo Cope and Puntas del Calnegre, allowing participants to enjoy the natural scenery on offer, as well as walking through nesting areas for different bird species and Roman remains.
Saturday June 17, the Mr Gillman and El Hornillo railways tour
Starts at the Renfe Águilas railway station at 11.00.
Duration: approximately 2 hours.
Bookings: through the Region of Murcia tourist board here.
This tour allows participants to experience the history of the traders and industrialists who played such an important role in the economy of Águilas in the second half of the 19th century and the first 30 years of the 20th, among them Gustavo Gillman. The route includes the Monument to the Railway, the bridge over the Rambla de las Culebras, the Sendero del Hornillo, the museum which has been created in the railway tunnel, the Embarcadero del Hornillo loading jetty and the railway station.
For further info click here.
Sunday May 21, the Mr Gillman and El Hornillo railways tour IN ENGLISH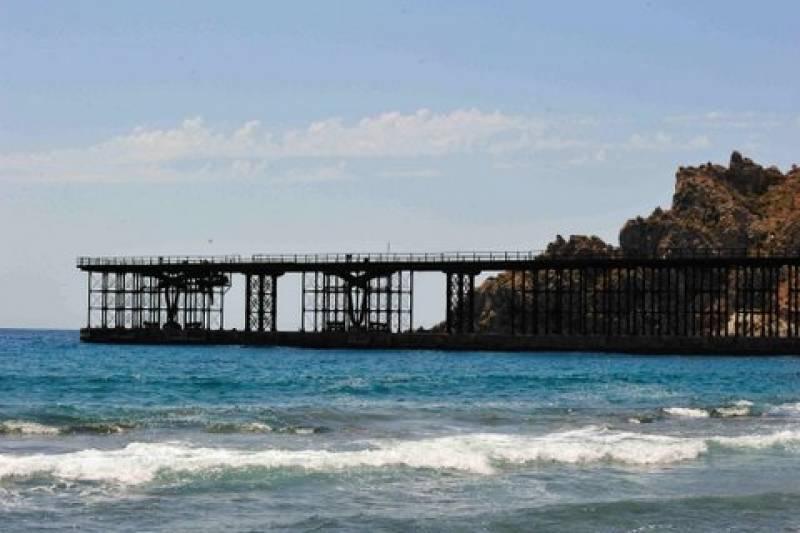 Starts at the Renfe Águilas railway station at 11.00.
Duration: approximately 2 hours.
Bookings: through the Region of Murcia tourist board here.
For further info click here.
Sunday June 25, guided tour of the castle of San Juan de Águilas
Start: 11.00 at the tourist office
The 18th century castle of San Juan is one of the most visible and important monuments of Águilas, offering both an insight into the town's history and fabulous views over the town itself and the Mediterranean.
Further info here. Bookings to take part in the free visit should be made through the regional tourist board here.
Comfortable clothing and footwear, a hat, water and sun cream are still advisable at this time of year!
Every Saturday morning, guided visits at the iconic Embarcadero del Hornillo railway loading jetty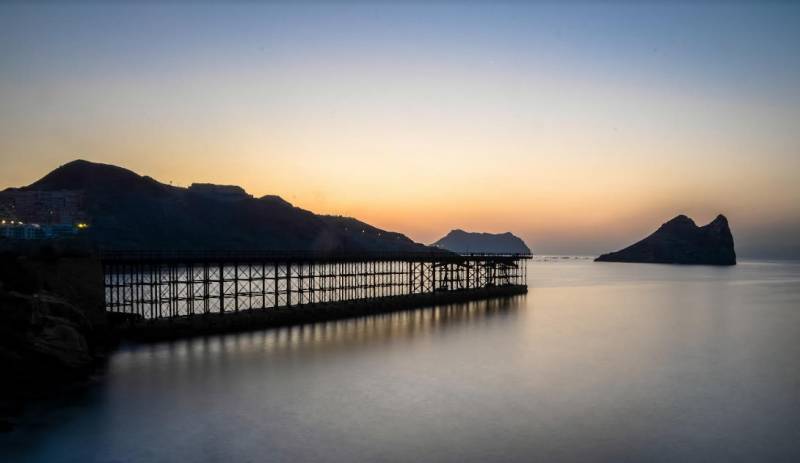 It has recently been announced that the iconic 120-year-old railway loading jetty of the Embarcadero de Hornillo will be open to visits from members of the public as of June 3. The first phase of the project to restore the jetty was recently completed and much of its former glory (and structural stability) has been recovered.
As a result guided visits will now be permitted, taking place on Saturday mornings, a timetable which is susceptible to adaptation according to demand over the coming months. Registration for these free visits is currently through the Águilas tourist office only but an online facility is soon to be added. Exact timings are to be confirmed.

Other guided tours
VISITAGUILAS with official tour guide Anabel López Belmonte, for details see here or call 616 411061.
Official tour guide INMACULADA MONDÉJAR PIERNAS offers two tours, one in the Cuatro Calas area (see here, price 6 euros) and the other at the railway jetty of El Hornillo (see here, prices from 6 euros). Telephone 676 012333. The next visit to El Hornillo takes place on Friday May 19.
May 26 to June 4 Gastronomic celebration of the locally caught greater amberjack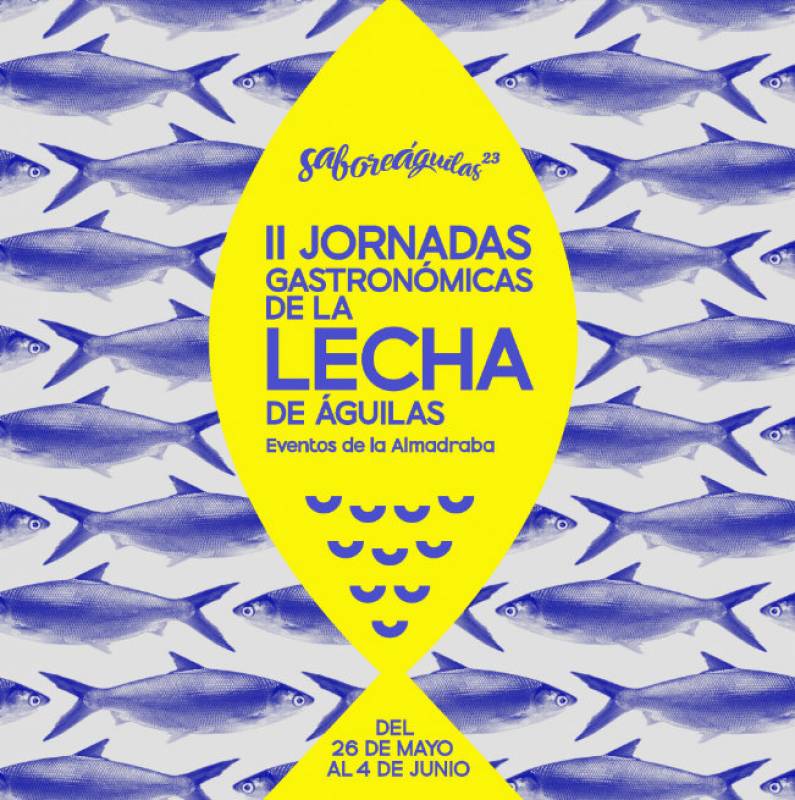 Restaurants taking part: Restaurante La Veleta, Resto-bar Arrecife, Trapería la Tercena, Restaurante Ginés, Restaurante La Chimenea, Restaurante Costa Azul, Restaurante Zoco del Mar, Restaurante Saboreando el Cielo, Restaurante Tiburón and Restaurante MaR-uska.
Spècial menus at all these restaurants feature dishes in which the fish is a main ingredient, with menu prices set at between 35 and 60 euros. At Restaurante MaR-uska and Restaurante La Veleta the offer is amberjack-based tapas: click here for further details.

Cultural events: exhibitions, theatre, concerts, cinema, fiestas
Original version films at Multicines El Hornillo
Keep up to date with the next screenings on the cinema's Facebook page. Ticket sales through entradas.com, phone bookings on 968 412757 between 17.00 and 20.30. Email multihornillo@hotmail.com.
Prices 6.50 euros, 7.50 euros for 3-D projections (Wednesdays 5.50 and 6.50 euros).
At the Auditorio Infanta Doña Elena:
Friday June 2: Piano recital of Bach's Goldberg Variations in the 12th event of the Promúsica Águilas 2022/23 season. Tickets 20 euros. Click here for further details.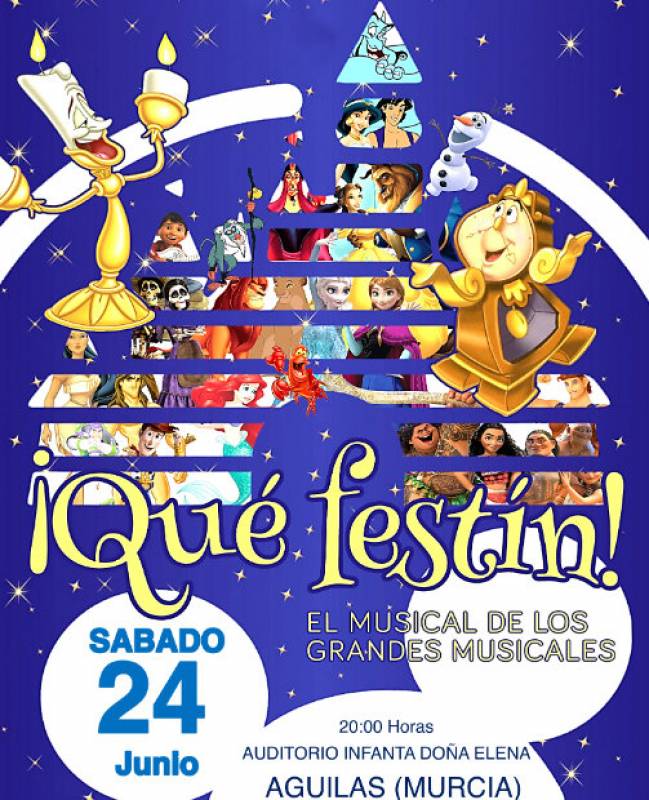 Saturday June 3: Gracias por Venir, a tribute to popular Spanish entertainer Lina Morgan at 20.30. Tickets 13 euros. Click here for further details.
Wednesday June 14: Odiseo Herido, Spanish drama performed by Helidoni Teatro at 11.00. Click here for further details.
Friday June 23: Tchaiovsky piano and orchestra music to end the 2022-23 ProMúsica concert cycle. Click here for further details.
Saturday June 24: ¡QUÉ FESTÍN! El musical de los grandes musicales, famous numbers from children's musicals on stage at the auditorium. Starts 20.00, tickets 16 euros. Click here for further details.
Saturday July 1: National town bands festival with the local music society and guest performers from Casas Ibañez in Albacete.
Tickets for most events at the Auditorium can be purchased via this agency site: scroll down to find the event you are looking for. Alternatively, they are on sale at the Museo Arqueológico, the Casa de la Cultura and at the auditorium box office in the two hours before each event begins.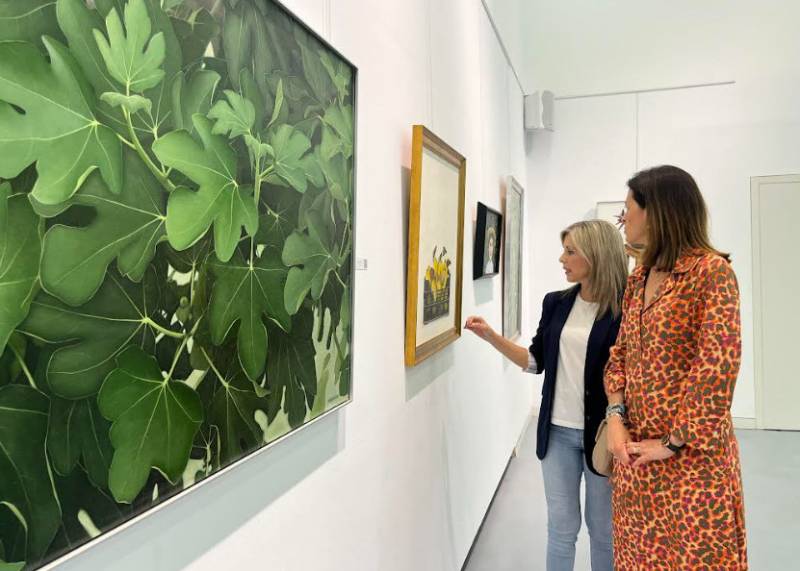 Free exhibitions at the Auditorium: Virtual exhibitions can be found online here.
Until June 25: Exhibition of oil paintings by Alberto Notario: click here for further details.
At the Casa de la Cultura Francisco Rabal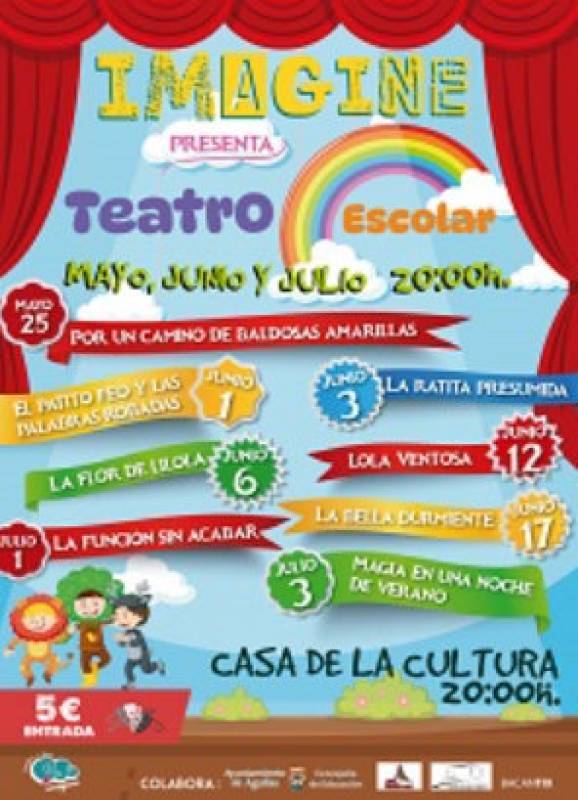 From late May to early June a series plays performed by and for children are being held at the Casa de la Cultura. Admission to each event is just 5 euros and performances begin at 20.00.
The schedule for June is as follows:
Thursday June 1: El Patito Feo y las Palabras Robadas (The Ugly Duckling and the Stolen Words)
Saturday June 3: La Ratita Presumida (The Vain Little Mouse)
Tuesday June 6: La Flor Lilola
Monday June 12:Lola Ventosa
Saturday June 17: La Bella Durmiente (Sleeping Beauty).
Until June 30: Antimandalas exhibition by Pako Salzedo, open on weekday evenings between 18.00 and 21.00.
Miscellaneous other activities in Águilas
Free esparto grass weaving workshops at the Huerto Don Jorge every Friday from 18.00 to 20.00.
Esparto grass weaving classes with Jossely in Calabardina, starting June 15:
Beginners Monday-Tuesday-Wednesday 11.00 to 13.00
Intermediate Thursday-Friday 11.00 to 13.00
Advanced Saturdays 17.00 to 19.00
Price 10 euros for 2 hours, bookings on 611 743467.
Children's funfair every weekend in Plaza Antonio Cortijos: Open Fridays and Saturdays 17.30 to late, Sundays and public holidays 11.00 to 14.00 and 17.30 to 20.30.
Activities at the Casino
Chess classes for all ages in the library every Sunday 17.30 to 19.30, also Mondays and Wednesdays 18.00 to 19.30. Contact Paco on 667 748561.
Hatha Yoga Monday and Wednesday 9.30 to 10.45 and 20.30 to 21.45, Tuesday and Thursday 18.00 to 19.15 and 19.15 to 20.30. Further information on 658 423462.
Pilates with EmmaLuna, Mondays and Wednesdays 18.15 to 19.15 and 19.20 to 20.00. Also multi-level Tuesdays and Thursdays 10.00 to 11.00. Further information on 607 877492.
June 24 Piano recital by Arturo Abellán at 20.00. Click for further details.
Sports and boat tours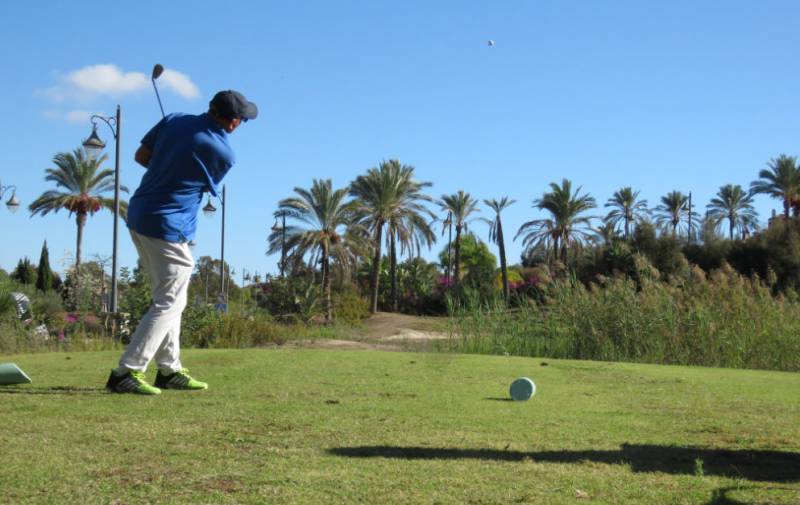 ISLA DEL FRAILE PAR 3 GOLF: a 9-hole course in the Isla del Fraile development, along with pratice facilities and classes for beginners. Further information on 622 808544 or from isladelfrailegolf@gmail.com. Open to members and non-members alike.
National veterans paddle tennis tournament at Padelante, June 23 to 25: click for further details.
PÁDEL ISLA DEL FRAILE: in the same Isla del Fraile development are tennis and padel tennis courts for hire: contact padelisladelfraile@gmail.com, www.padelaguilas.club or 601 507505
Don Pancho tourist boat, information on 695 261216 or at www.donpancho.es.
Aguinautic Charter, boat hire, sale and tours. Half-day and full day mini-cruises, whole day outing, also available at weekends. See www.aguinautic.com or call 616 737018.
Rex Alquiler Náutico, boat hire, trips along the coast and fishing. Call 647 198329 / 667 013541 or visit www.rexalquilernautico.com.
Other nautical acitvities all year round at Club Náutico Águilas, Paseo de Parra 44, 655 441929 / 968 007874, admon@aguilas.com.
Nuevo Amenecer: Glass-bottomed tourist boat, group boolings on 639 381406.
Boat trips, with or without skipper: Contact www.terrerosrutasenbarco.com or 657 042699.
Hotel Puerto Juan Montiel
Hire of paddle and surf boards as well as kayaks all year round: information 968 414968.
Boat hire (WHALY): 968 414968.
18-hole mini-golf course, paddle tennis court.
Spaxión Wellness Centre, facials, body treatments, aesthetics, wood therapy, open every day. For information and bookings call 968 414811.
Dance, workshops, yoga, wellbeing
Learn about the folk traditions of the town: an initiative to revive the musical traditions of the port, contact Miguel on 696 887062.
Teyde Theatre and Development school: drama, improvisation, laughing therapy, batucada percussion, yoga, pilates, salsa and bachata. Intensive courses and cultural exchange. Information at escuelateyde@gmail.com and 667 876584.
Aura Surya Hatha yoga, improve your lifestyle and wellbeing, all levels welcome. Further information on 633 174641 or 652 783901, email hola@aurasurya.com.
La Cosecha, art and crafts wellbeing, Calle Juan Jiménez Crousseilles, tel 674 803889.
For more local events, news and visiting information go to the home page of Águilas Today.
article_detail
Contact Murcia Today: Editorial 966 260 896 / Office 968 018 268