Date Published: 24/09/2021
ARCHIVED

- Tremors of 2.0 magnitude quake felt in Torrevieja and Los Montesinos
The epicentre was located south of La Mata lagoon in the Vega Baja, Alicante province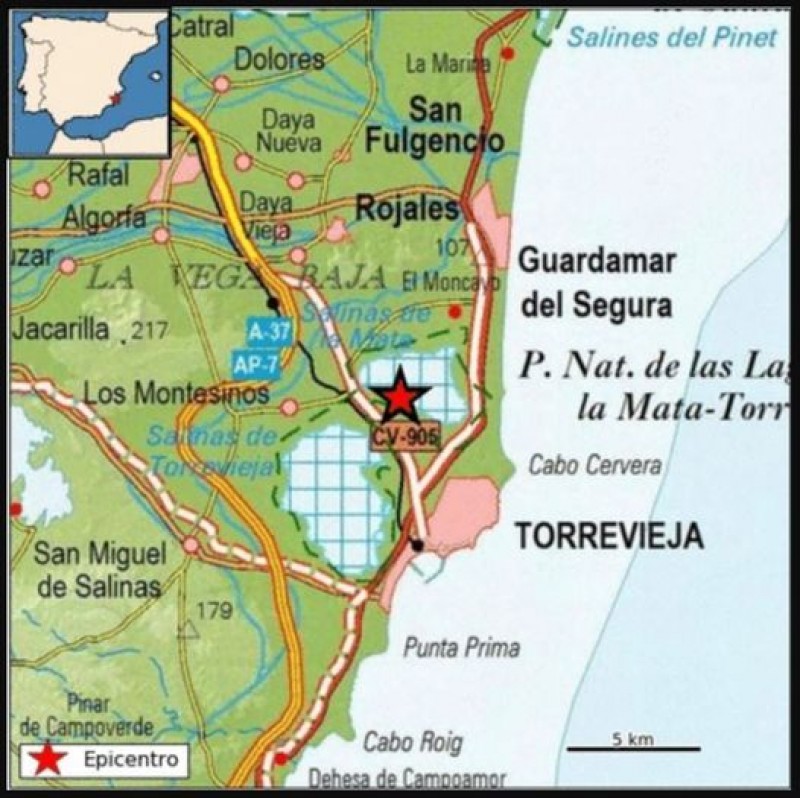 Seismic activity continues in Alicante province, which has been registering an earthquake every 48 hours for more than a month, with the latest, of 2.0 magnitude on the Richter scale, felt in Torrevieja and Los Montesinos.
The quake occurred at 6.49am on Friday, September 24, with the epicentre located at a depth of five kilometres, south of La Mata lagoon in the San Luis de Torrevieja area.
According to the National Geographic Institute, because the epicentre was "very shallow", its "perception was intensified" and felt by residents living nearby "despite its limited magnitude".
The quake is one of dozens of earth tremors that occur annually in the Vega Baja, an area with a "high seismic activity" and identified as a "red zone" by the Seismic Unit of the University of Alicante.
Experts at the university, together with researchers at the Institut Cartogràfic Valencià (ICV), have drawn up a map of activity which clearly identifies the entire Valencia region as a seismic danger zone, but the Vega Baja and the fault that exists between the provinces of Alicante and Valencia are the most dangerous areas.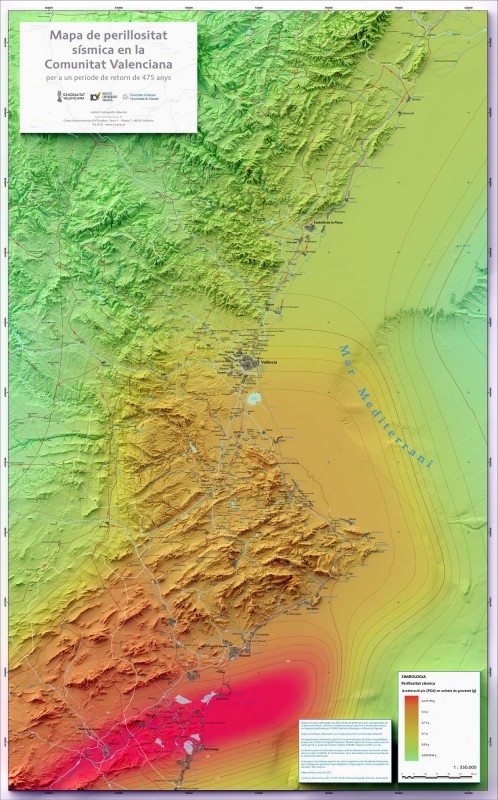 The map will become a "fundamental element" for both public and emergency planning, with the region's Ministry of Territory stressing that "knowledge of seismic danger and active faults is essential to ensure a quality of life for our residents".
"However, we should not be obsessed with the idea that an earthquake is going to happen, although it will. In fact, all the earthquakes that have occurred this summer in the province of Alicante are nothing extraordinary and do not differ much from previous years," assured the head of the seismic unit, José Delgado
During the 19th century, the region suffered three major earthquakes that caused extensive damage and human losses. The most devastating was a prolonged seismic storm in March 1829, which almost completely destroyed the municipalities of Torrevieja, Guardamar del Segura and Almoradí.
For more than a month, Alicante has experienced tremors every two days, and earlier this week, a seismic expert from Valencia region warned the region could experience an earthquake of magnitude six or higher on the Richter scale.
"Catastrophic earthquakes have already happened and they could happen again, but nobody knows when," said professor Francisco Garcia.
Images: Instituto Geográfico Nacional/GVA
Contact Murcia Today: Editorial 966 260 896 / Office 968 018 268