Tourist information offices in Torrevieja
Torrevieja has four tourist information points
As befits one of the largest tourist destinations on the southern Costa Blanca Torrevieja has more than one tourist office: throughout the year there are three, and in summer a fourth is in operation just behind the Playa del Cura beach in the centre of the residential area of the same name.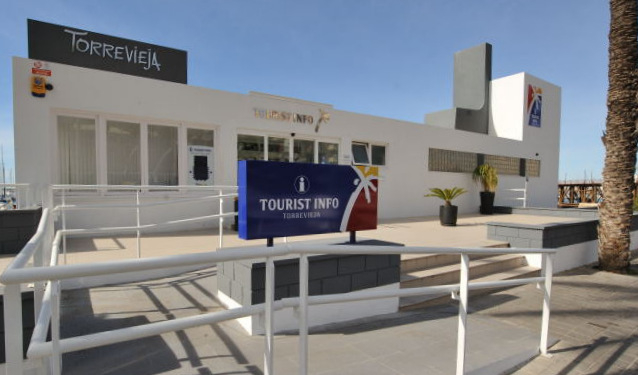 Paseo Vista Alegre
The main tourist office, and the one with most staff and information, is located near the port on the Paseo Vista Alegre. For first-time visitors to the town this is recommended as a first port of call, as it is close to the main sights of the town centre as well as an easy walk from the major shops and beaches.
Parking can be tricky, but there is a paid underground car park next door.
Address: Paseo Vista Alegre s/n, 03181 Torrevieja (Alicante)
Telephone: 96 570 3433
Fax: 96 571 5936
E-mail: torrevieja@touristinfo.net
Opening hours: Monday to Friday 9.00 to 19.00, Saturday 10.00 to 14.00.
Click for map, Paseo Vista Alegre, Torrevieja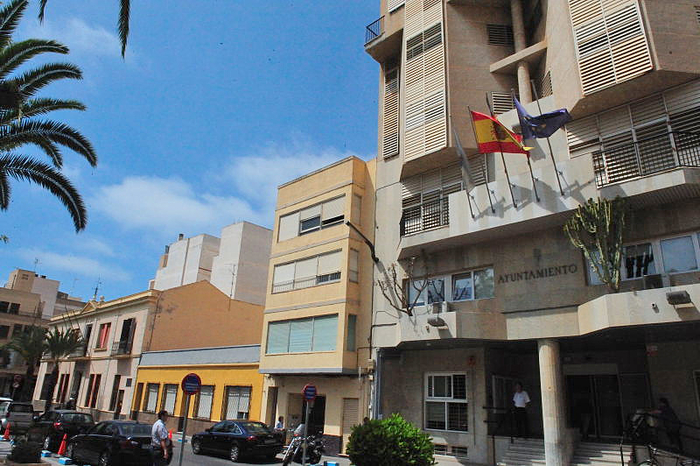 Town hall Building, Plaza de la Constitución
A second town-centre tourist office is located in the Town Hall building in Plaza de la Constitución, just a three-minute walk inland from the Paseo Vista Alegre.
Address: Plaza de la Constitución, 5, 03181 Torrevieja
Telephone: 96 571 0250 extension 0111
Opening hours: Monday to Friday 8.00 to 15.00
Click for map, Plaza de la Constitución, Torrevieja

La Mata Tourist Office
The La Mata tourist office at the northern end of the municipality is located just yards from the La Mata beach in Plaza Gaspar Perelló, a few metres from the old Tower of La Mata which gives the area its name.
Address: Plaza Gaspar Perelló s/n, 03188 Torrevieja
Telephone: 96 692 8835 extension 6
Fax: 96 692 60 44
E-mail: torreviejalamata@touristinfo.net
Opening hours: Monday to Friday 9.00 to 14.30
Click for map, Plaza Gaspar Perelló s/n, 03188 Torrevieja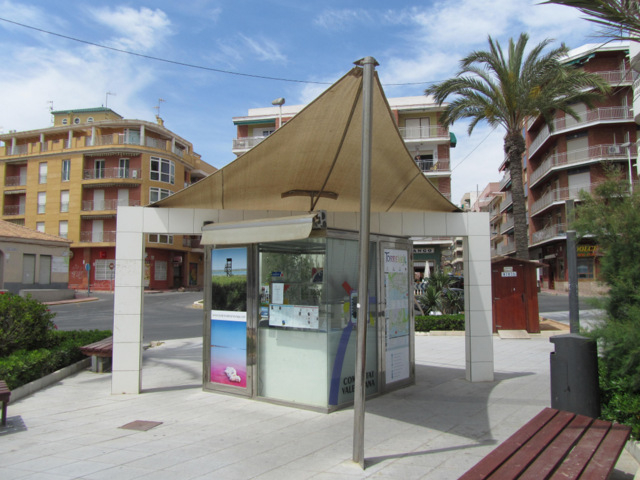 Playa del Cura
Finally, in summer a fourth tourist information point is in operation on the promenade behind the Playa del Cura, at the western end of the beach next to Calle Ramón y Cajal.
Address: Avda. de los Marineros, s/n, 03182 Torrevieja
Telephone: 96 670 2284
Opening hours: decided every year in summer season (mid-June to mid-September)

Click for map, Playa del Cura, Torrevieja
Contact Murcia Today: Editorial 966 260 896 / Office 968 018 268