The Azud de Ojós in Blanca

The Ojós reservoir in Blanca is a popular local beauty spot
Despite its name, the reservoir of Ojós, part of which is more commonly referred to as the "Azud" (or weir), is located almost entirely within the municipality of Blanca, with only the southern tip lying partly in Ojós and partly in Ricote.
This is one of the smallest reservoirs in the Segura basin, with a maximum capacity of only 2.85 cubic hectometers. The surface area of the reservoir is 85 hectares, and it is enclosed at the southern end by a 53-metre-long dam which rises to a height of almost eighteen metres.
The water stored in the reservoir is used almost entirely for crop irrigation, although occasionally it is called into service as part of the flood prevention system which is operative throughout the Region of Murcia.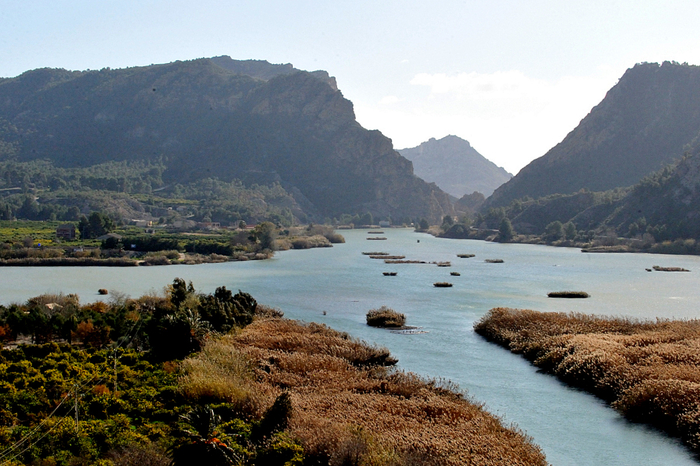 Since the reservoir and dam were completed in 1978 one of the side effects has been to endow the town of Blanca, already located on the banks of the Segura, with an attractive addition to the beautiful natural scenery of the Ricote valley. The fruit orchards on the fertile plain of the valley have of course benefitted, but so too have homeowners and visitors as they enjoy the sight of a man-made lake against the backdrop of the mountains which hem Blanca in on all sides.
The Embalse is surrounded by a number of sierras and peaks, all of which can be identified via viewing boards at the Mirador: La Navela, the Sierra del Chinte "Solvente", the Pila de la Reina Mora, La Umbria, the Sierra de Ricote, the Pico de Almeces, the Cuesta Alta, Sierra del Oro, Alto del Paloma, El Solán and the Castillo peak upon which Blanca castle was constructed.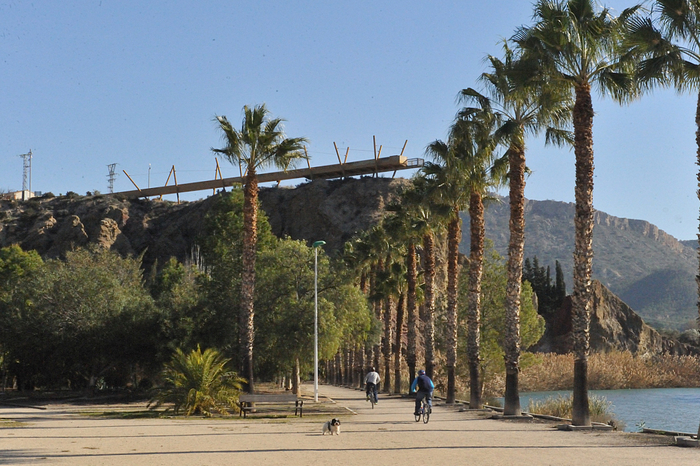 Although bathing in the reservoir is forbidden, the area is popular as a site for walking and cycling, with several options open to those who would like to explore the area around the Embalse on foot or by bicycle. However, the most popular viewing point is the Mirador del Alto de Bayna Blanca, which gives spectacular views out across the Embalse and is the starting point for a 4km walk through the centre of Blanca and into the orchard areas on the other side of the town.
Contact Murcia Today: Editorial 966 260 896 / Office 968 018 268