Punta Prima and Punta Prima beach
Elevator access to this south-facing beach on the border with Torrevieja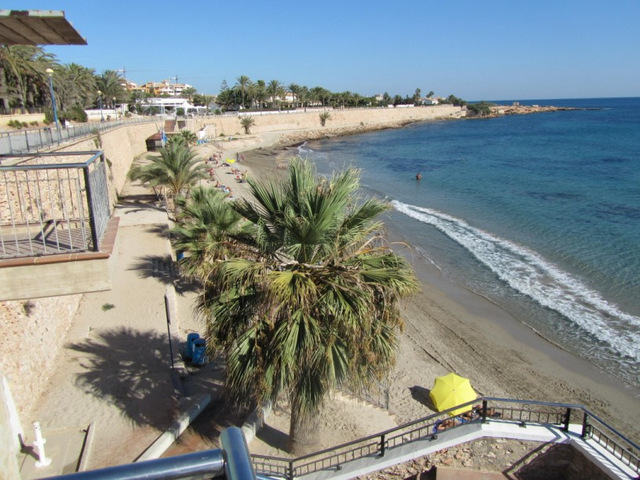 Punta Prima is the headland which marks the border between the municipalities of Orihuela and Torrevieja, which lies immediately to the north. No residential development took place here until 1969, and even now it is far from over-crowded, the residential property being dominated by individual chalets and villas in tree-lined streets, a far cry from the tower blocks which dominate the skyline in Campoamor at the other end of Orihuela's coastline. There are apartments, but not on the front line, and these represent more recent construction projects.

The beach here is a narrow strip of sand which is popular in the cooler weather of spring and autumn as it is sheltered on the northwestern side by a steep cliff. This cliff has traditionally made it relatively inaccessible, but now it is easy for even those of limited mobility to reach, thanks to the installation of a lift near the southern end of the beach. Few beaches in the south-east of Spain can boast such a luxury, and the decision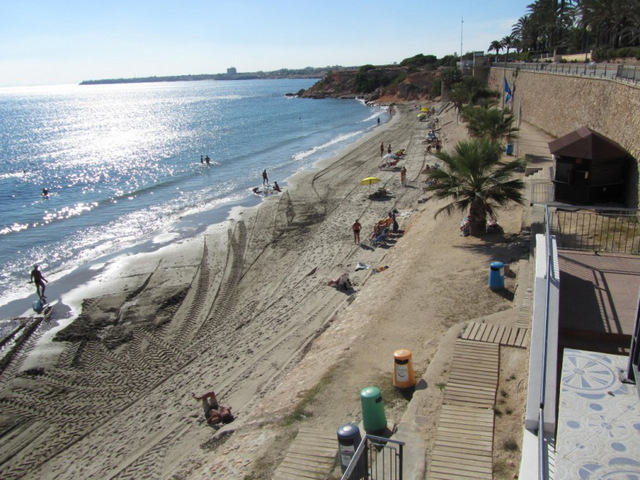 to install it has to be applauded: the next step will be to provide adequate car parking facilities for those who don't live within walking distance, as at the moment this can be a problem in high season.

However this residential area is less heavily built up than some of its neighbours and there are at least a couple of designated disabled parking spots at the southern end of the beach, close to the lift, and a special WC for the disabled. Public transport is also an option: there is a bus service reaching the Punta Prima area.
Partly as a result of the installation of these facilities, this beach won the prestigious Ecoplaya award in 2010, and now also boasts a Blue Flag and the "Q" symbol which denotes facilities offering quality tourism services.
Further access is via a ramp at the north-eastern end of the beach, close to the end of the headland, where the sand runs out and there is a walk across the rocks and dunes towards Torrevieja, and there are also steps down to the sand next to the central beach bar.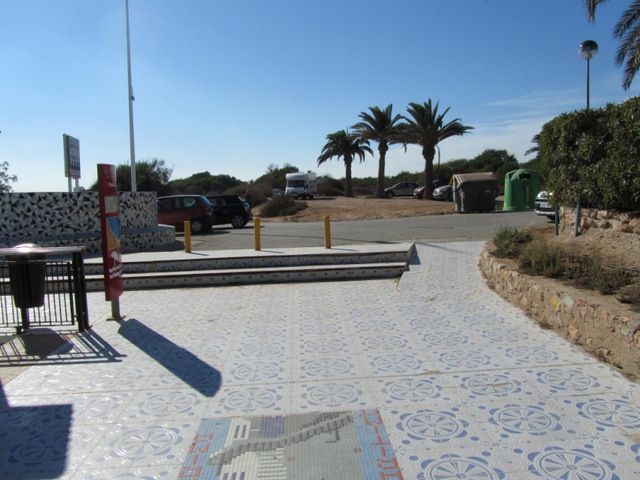 The beach is 234 metres long and, officially, a maximum of 28 metres wide, but it seems a lot narrower and tapers to a point at the northern end as the headland juts out into the sea. Apart from the lift there is access by a central stairway in front of the plush restaurant which takes its name from the area. There are no other immediate beachfront eateries, but the main N-332 road and its dozens of eating options are no more than half a kilometre distant.

As with all of the Orihuela Costa beaches the sand is cleaned and the bins are emptied every day in the summer, and the water in the sea and the foot showers is subjected to microbiological tests to ensure that the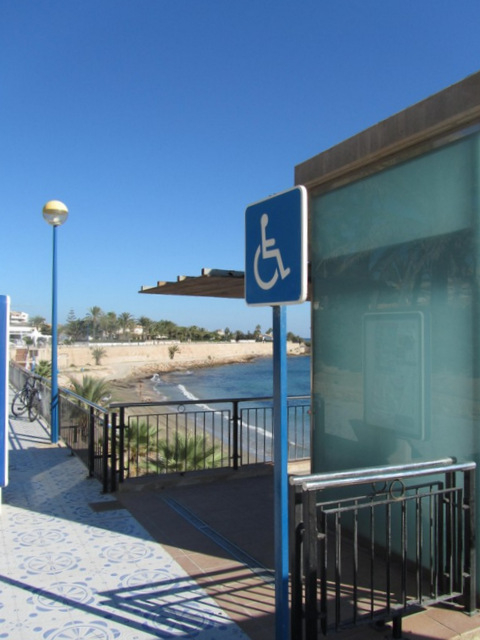 quality never represents a danger for bathers. There is a lifeguard service with watchtower from mid-June to mid-September, and a first aid point is located at the back of the beach. Sunbeds and sunshades are available for hire, and the conditions in the water are constantly monitored so that users can be warned if conditions are dangerous or if there is a sudden influx of jellyfish, a phenomenon which occurs not infrequently all along the coast at the end of summer.

As at all beaches users should be aware that many of the facilities are in working order only during the summer, with only cleaning and essential minimal maintenance work and seawater analysis being undertaken out of season.

Click for map, Playa Punta Prima, Orihuela
Click for a little more information about the Punta Prima area
Click for beach overview of beaches within the Orihuela municipality
article_detail
article_detail
Contact Murcia Today: Editorial 966 260 896 / Office 968 018 268