Date Published: 09/09/2021
ARCHIVED

- Mud glorious mud; expo in watermill museum highlights magical Murcian mud
Getting down and dirty in Murcia is a fun experience which can be enjoyed all year round on the shores of the Mar Menor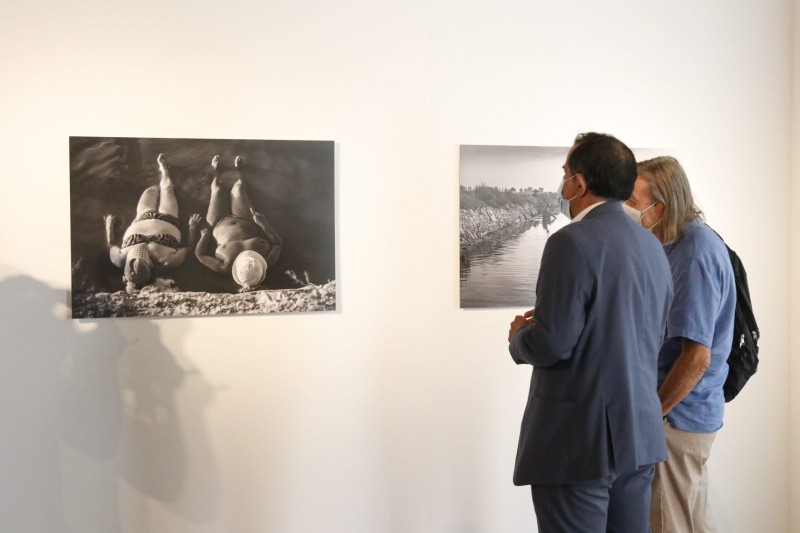 'Barronatorio' by José Luis Vidal Coy can be visited until October 30.
Visitors to Murcia are often offered the opportunity by family members who live in the region to coat themselves in rich mineral muds and take a relaxing stroll along the paseo plastered from head to toe in a pungent black layer.
The benefits of these free therapeutic treatments are visible for weeks, with skin feeling smooth and refreshed, so it's no wonder that these therapeutic muds have been popular with bathers for literally thousands of years!
San Pedro del Pinatar is probably the best-known of the mud-coating areas of the Mar Menor and has put itself on the map by installing bathing jetties from which bathers can enter the water and secure the best mud with which to coat themselves (Click San Pedro mud bathing) , although there are other areas in which mud bathing can be enjoyed, Playa Paraiso being another popular choice (click Playa Paraiso mud bathing).
Photographer José Luis Vidal Coy has documented generations of mud bathers and on Thursday an exhibition dedicated to the subject opened at the exhibition space " Espacio Los Molinos del Río-Caballerizas", which lies within the Murcia watermill museum of the same name and can be visited until October 30.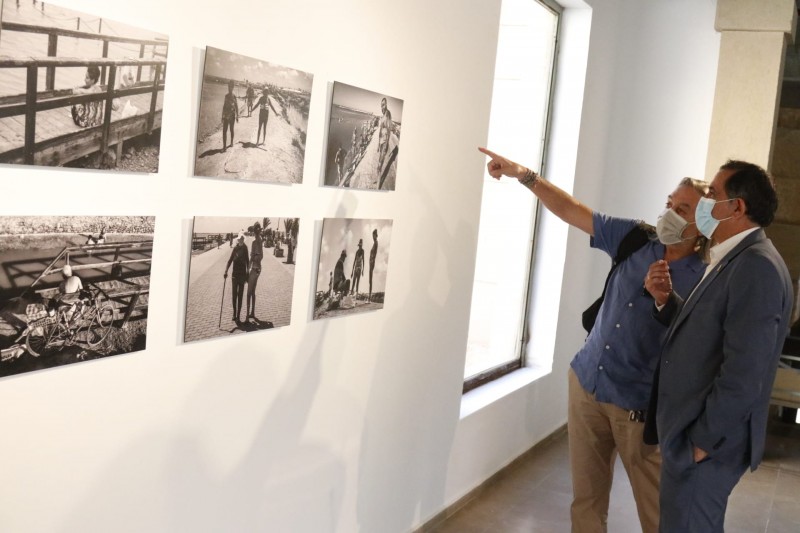 45 black and white images portray the use of the healing mud in the Mar Menor, but as much as this is a homage to the ethnographic traditions of the area, is also a reminder that this gift can easily disappear if the situation of the Mar Menor does not improve.
This series of 'Barronatorio' photographs has also recently been selected for the on-site viewings at "Discoveries 2021" at the Photoespaña festival held this month in Madrid.
José Luis Vidal Coy was a correspondent and special envoy for the Agencia Efe and Diario 16 in the Middle East and Africa.
Subsequently, he worked for La Verdad and El Confidencial.com, being also co-founder and partner of Cuartopoder.es, the first blog newspaper published in Spain.
He has also been an associate professor at the Faculty of Communication and Documentation at the University of Murcia and is a Doctor in Information and Documentation from the Faculty of Communication and Documentation at the University of Murcia. Since 2001 he has undertaken about twenty individual exhibitions, also participating in 8 group exhibitions.
The watermill museum which is the venue for this expo. is itself an interesting place to visit and entry is free.The museum is open from Monday to Saturday between 10.00 and 14.00 and again from 17.00 to 20.00. Closed on Sundays and festive days.
Click for map: Espacio Los Molinos del Río-Caballerizas

Contact Murcia Today: Editorial 966 260 896 / Office 968 018 268