Marchamalo and Amoladeras nature reserves in Cabo de Palos
Saltflats and native plantlife alongside Stone Age remains between the Mar Menor and the Mediterranean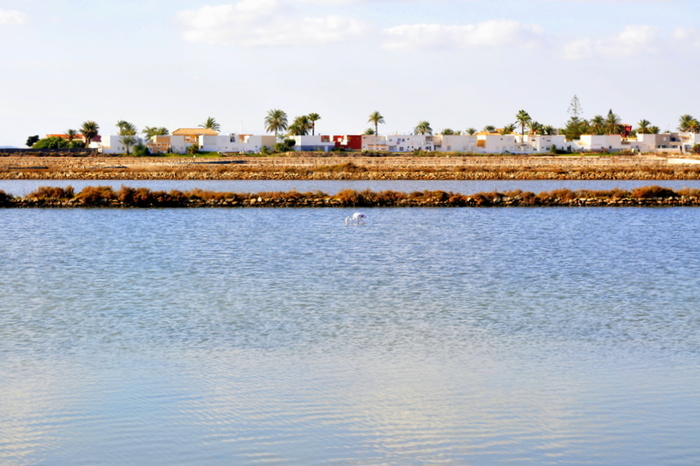 At the southern end of the heavily built up area of La Manga del Mar Menor is a zone where there are practically no buildings at all, just a series of abandoned shallow, rectangular pools.
These are the salt flats of Marchamalo, which along with the area behind the Playa Amoladeras on the Mediterranean coast at the southern end of La Manga and the north of Cabo de Palos have been declared a nature protection area.
The Salinas de Marchamalo occupy an area of almost two million square metres, while the area including the Playa Amoladeras and the dunes behind it accounts for another 116,000m2.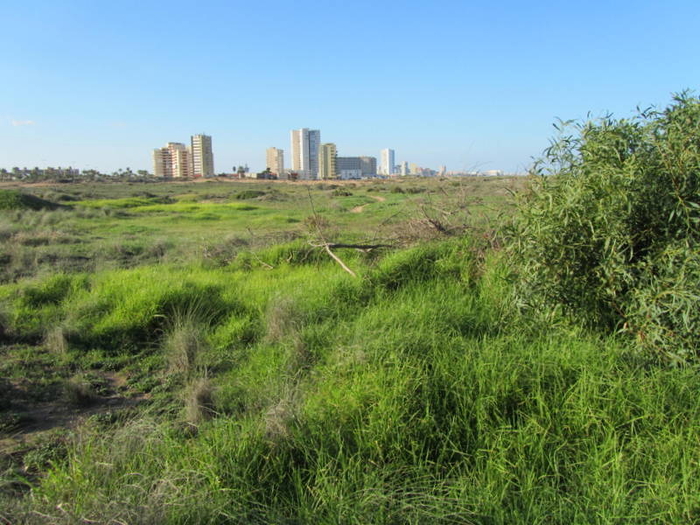 Among the reasons for their enjoying protected status is the existence of various wildlife species, especially birds, including flamingoes, Andouin's gulls, egret herons, black-winged stilts, avocets and plovers. The Spanish toothcarp is also found in the saltwater inlets on this part of the shoreline.
The plant species native to the dunes of Las Amoladeras are also an important element of the local biosystem, including Pancratium maritimum (sea daffodils) and Eryngium maritimum (sea holly). In 2010 invasive species including acacias and agaves were removed from the area, and numerous native dune junipers were planted alongside lentisco bushes. The plant life in the salt flats is also interesting, since it has had to adapt to its highly saline environment.
Apart from their role as a nature reserve, the dunes behind Playa de las Amoladeras are also important on account of the historical heritage they contain. Excavations in the 1980s found evidence that primitive human settlers lived here as long as 5,000 years ago, practising a kind of subsistence farming which depended largely on the collection of the plentiful shellfish along the coast. Ceramic ovens and kilns have been found, and flint tools and arrowheads and copper coins were also discovered alongside the remains of the small round huts in which the inhabitants lived. Cereal mills were located on the area which is now beach.
The whole settlement is thought to have been protected by a fortified wall like that on the Cabezo del Plomo in Mazarrón.
The wreck of a 1st century Roman ship was found off the shore here, also in the 1980s, containing various artefacts such as fishing net weights and an amphora.
Contact Murcia Today: Editorial 966 260 896 / Office 968 018 268