Hospitals, Region of Murcia
All major hospitals have A&E Emergency Departments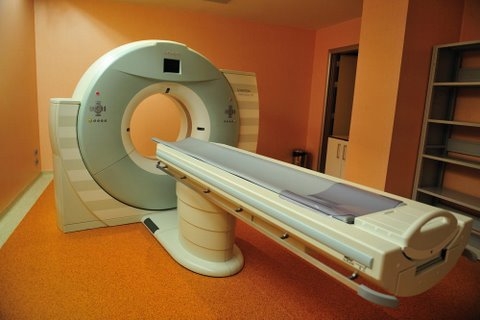 Listed below are all the public hospitals in the Region of Murcia which have full Emergency services cover, plus two of the more widely used private hospitals, to which expats are often referred for tests.
Click on the links for full details and maps.
Doctors and medical centres are also posted in the Business Directory, located at the top of the advertising column on every page.
Cartagena
Hospital General Universitario Santa Lucía (full emergencies service)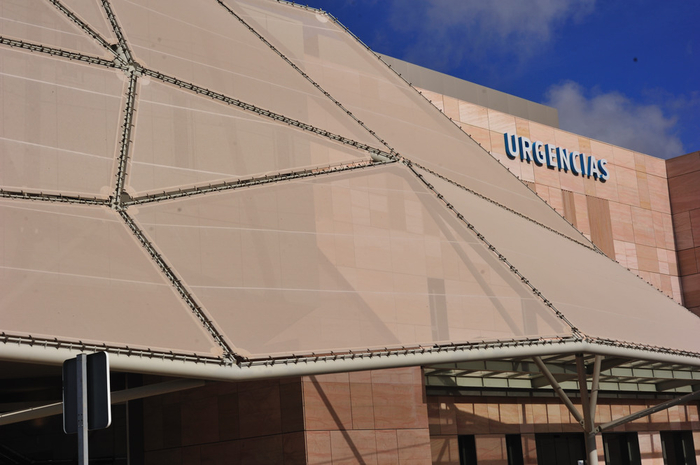 C/ Mezquita, s/n, Paraje Los Arcos, 30202, Santa Lucía, CARTAGENA
Tel: 968 128600
Click for map and full hospital information, Santa Lucia Hospital, Cartagena

Hospital General Universitario Santa María del Rosell
Paseo Alfonso XIII, 61, 30203 CARTAGENA
Tel: 968 325000
Emergencies:968 325060
Admissions: 968 325205
Admissions enquiries: 968 327287
Click for map and full hospital information, Rosell Hospital Cartagena

Hospital La Caridad or Los Pinos, Cartagena
Private hospital, no emergencies
Click for map and full info, Los Pinos Cartagena

Hospital Perpetuo Socorro, Cartagena
Private hospital, no emergencies
Click for map and full info, Perpetuo Socorro, Cartagena
Lorca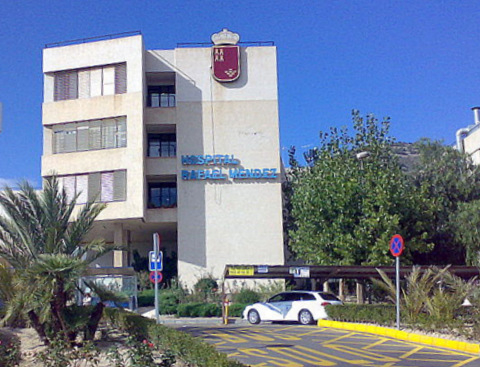 Hospital Rafael Méndez (Full emergencies service)
Área de Salud: Área de Salud III (Lorca)
Ctra. Nacional 340, Km. 589, 30817 LORCA
Tel: 968 445500 / 968 445552
Click for map and full hospital information, Rafael Mendez, Lorca
Mar Menor Area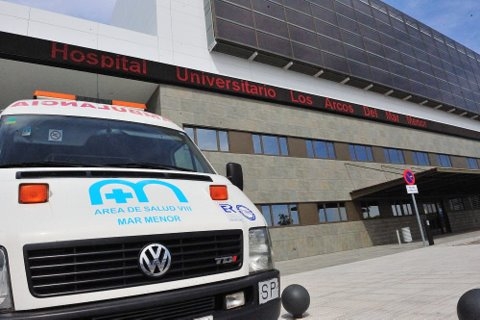 Hospital General Universitario Los Arcos del Mar Menor (Full emergencies service)
Paraje Torre Octavio, 54, 30739, Pozo Aledo, SAN JAVIER
Tel: 968 565000
User enquiries: 968 565022
This services the main Mar Menor area.
Click for map, Los Arcos del Mar Menor
Murcia City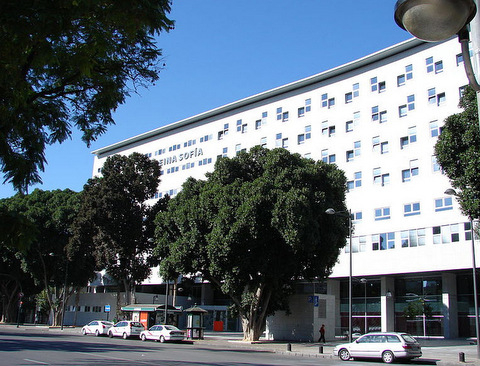 Hospital Clínica Universitaria Virgen de la Arrixaca, (Full emergencies service)
Carretera Madrid-Cartagena, s/n, 30120 El Palmar (Murcia).
Tel: 968 369500
Click for map and full hospital information, Virgen de la Arrixaca, Murcia
Hospital General Universitario Morales Meseguer (Full emergencies service)
Avda. Marqués de los Vélez, s/n, 30008 - MURCIA
Tel: 968 36 09 00
Click for map and full information, Morales Meseguer, Murcia

Hospital General Universitario Reina Sofía (Full emergencies service)
Avda. Intendente Jorge Palacios, 1, 30003 MURCIA
Tel: 968 359000
User enquiries: 968 35 90 49 / 968 35 90 54 / 968 35 90 99 / 968 35 94 99
Click for map and more information, Reina Sofia Murcia City

North Murcia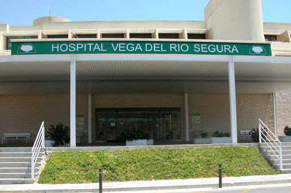 Hospital de la Vega Lorenzo Guirao (Full emergencies service)
Área de Salud: Área de Salud IX (Vega Alta del Segura)
Ctra. de Abarán, s/n, 30530 CIEZA
Tel: 968 775550
User enquiries: 968 775575
Admissions: 968 775551
Urgencias: 968 77 55 55
Click for map and full hospital information, Lorenzo Guirao, Cieza

Hospital Virgen del Castillo (Full emergencies service)
Avda. de la Feria, s/n, 30510 - YECLA
Tel: 968 71 9800
Patient rooms: 968 719801
Enquiries: 968 719802
Admissions: 968 719803/07
Click for map and full hospital information,Virgen del Castillo, Yecla

North-west Murcia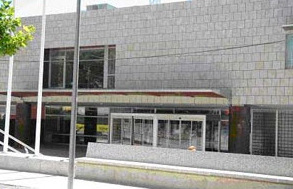 Hospital Comarcal del Noroeste (Full emergencies service)
Avda. Miguel Espinosa, 1, 30400, CARAVACA DE LA CRUZ
Tel: 968 709100
Use enquiries: 968 709156
Admissions (external consultancies): 968 709155
Admissions (surgery waiting lists): 968 709170
Click for map and full hospital information, Hospital del Noroeste, Caravaca
Contact Murcia Today: Editorial 966 260 896 / Office 968 018 268