Expand your mind with Spanish: Cognitive benefits of learning the language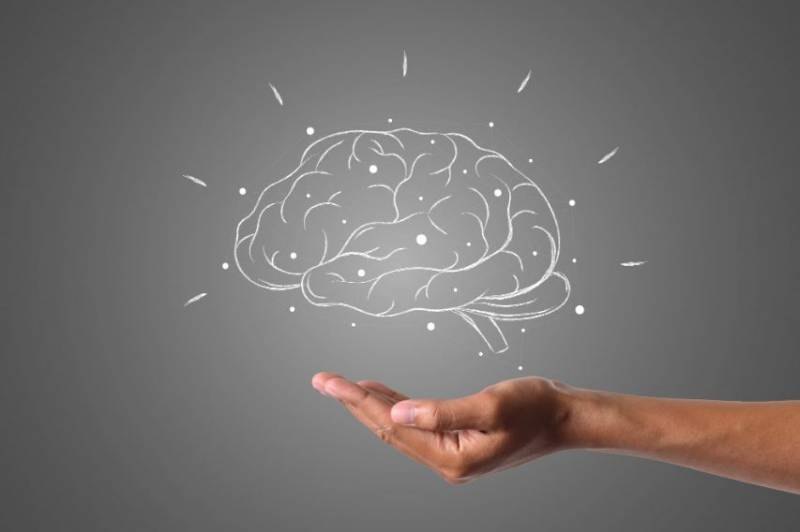 The human brain is a marvel of adaptability, capable of continual growth and improvement. One way to harness this potential is by learning a new language, such as
Spanish
. This article delves into the scientific basis behind the cognitive benefits of bilingualism, with a particular focus on Spanish as a second language. Providing relevant data, scientific studies, and actionable tips, we address common misconceptions and challenges faced by individuals interested in enhancing their cognitive brain capacity and mental plasticity. By featuring Vamos Academy Malaga, we offer a practical solution for those looking to embark on their linguistic journey.
The cognitive advantages of bilingualism
Improved executive function
Executive function encompasses a range of mental processes, such as attention, inhibition, and cognitive flexibility, which are essential for planning, organizing, and managing time and resources effectively. Bilinguals have been shown to demonstrate superior executive function compared to monolinguals, as they constantly manage two languages and suppress one while using the other.
Enhanced memory and learning
Learning a new language, such as Spanish, exercises various aspects of memory, including working memory, long-term memory, and episodic memory. Studies have found that bilinguals outperform monolinguals in memory tasks, demonstrating better encoding, storage, and retrieval of information.
Better problem-solving skills
Bilingualism enhances problem-solving abilities by promoting cognitive flexibility and abstract thinking. Bilinguals are more adept at considering multiple perspectives, as they have experience navigating between different linguistic and cultural systems.
Increased creativity
Language learning fosters creativity through cognitive flexibility, divergent thinking, and the ability to make connections between seemingly unrelated concepts. Bilinguals have been found to display greater creativity and originality in problem-solving tasks compared to monolinguals.
Spanish language: A global asset
Linguistic reach and cultural influence
Spanish is the second most spoken language in the world by the number of native speakers and the third most popular language on the Internet. Learning Spanish opens the door to a wealth of literature, music, and art, as well as a deeper understanding of diverse cultural traditions across Latin America and Spain.
Career opportunities and economic benefits
Proficiency in Spanish can significantly enhance your career prospects. In an increasingly global
economy, bilingual employees are in high demand, particularly in fields such as international business, diplomacy, tourism, and education. Mastery of Spanish can lead to more job opportunities, higher salaries, and the potential for international work assignments.
Travel and social connections
With over 20 countries where Spanish is the official language, learning Spanish dramatically expands
your travel options, allowing you to explore vibrant cultures, breathtaking landscapes, and rich histories with ease. Additionally, speaking Spanish can help you forge meaningful connections with native speakers, enhancing your social and cultural experiences.
Debunking common misconceptions
Age and language learning
A prevalent misconception is that language learning becomes significantly more difficult with age. While it is true that children have a natural advantage in acquiring native-like pronunciation and grammar, adults possess superior cognitive abilities, such as problem-solving, metacognitive skills, and a more extensive vocabulary in their native language, which can aid in learning a new language.
The 'language gene'
There is a common belief that some individuals possess a 'language gene' that makes them naturally gifted at learning languages. While genetics may play a role in language aptitude, research suggests that motivation, exposure, and consistent practice are critical factors in determining language learning success.
Difficulty of learning Spanish
Some people may assume that learning Spanish is too difficult. However, Spanish is considered one of
the easier languages for English speakers to learn, as it shares the same alphabet and has many cognates (similar words) with English. Additionally, Spanish pronunciation and grammar rules are generally consistent, making the language more accessible for learners.
Overcoming challenges in language learning
Time constraints
One of the main challenges in language learning is finding the time to practice consistently. To overcome this obstacle, incorporate language learning into your daily routine by listening to podcasts or audiobooks during your commute, setting aside dedicated time for language practice, or using language learning apps during short breaks throughout the day.
Learning methods and resources
Choosing the right learning method is crucial for language learning success. Consider your learning style, goals, and preferences when selecting a language course, tutor, or learning materials. Don't be afraid to experiment with different approaches and resources to find what works best for you.
Motivation and consistency
Maintaining motivation and consistency in language learning can be challenging. Set realistic goals, track your progress, and celebrate your achievements to stay motivated. Engage in activities that make language learning enjoyable, such as watching movies, reading books, or joining a language exchange group.
Vamos Academy Malaga: Your gateway to Spanish fluency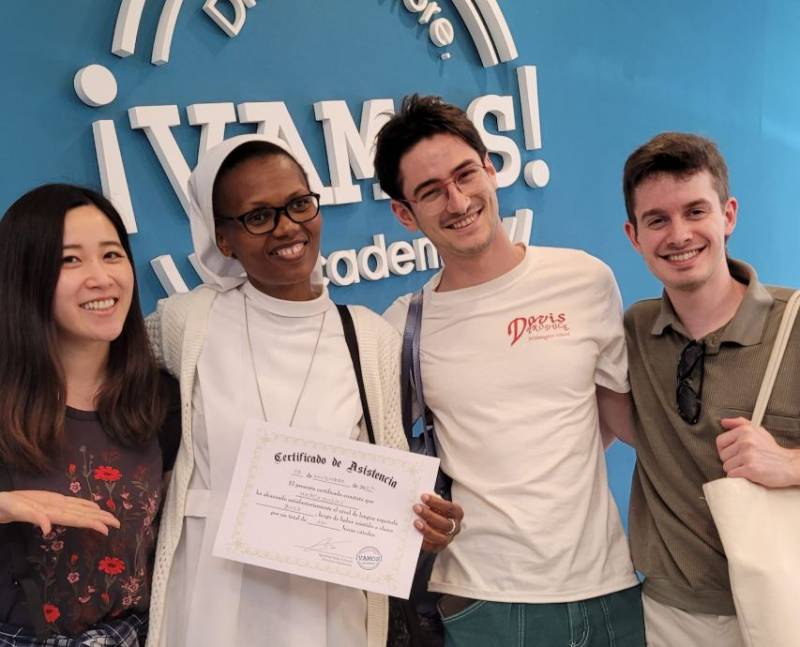 Immersive learning environment
Vamos Academy Malaga
provides an immersive learning environment that fosters rapid language acquisition. By combining structured lessons with cultural activities and real-world interactions, students can practice their language skills in authentic settings, accelerating their progress towards fluency. They are located at
C. Reding, 6, 29016 Málaga
.
Qualified and experienced instructors
The instructors at Vamos Academy Malaga are experienced, passionate, and dedicated to helping students achieve their language goals. They employ dynamic and engaging teaching methods tailored to individual needs, ensuring that students receive personalized attention and support throughout their learning journey.
Customizable programs and support
Vamos Academy Malaga offers a range of customizable programs to suit different learning objectives and schedules. From intensive courses to private lessons, students can choose the program that best aligns with their goals and commitments. The academy also provides ongoing support, including access to learning materials, feedback on progress, and opportunities for further practice.
In summary, the acquisition of Spanish as a second language offers a wealth of cognitive benefits, supported by scientific research. Bilingualism, as demonstrated by studies, can lead to improved executive function, enhanced memory and learning, better problem-solving skills, and increased creativity. Furthermore, Spanish fluency opens doors to global opportunities, cultural enrichment, and social connections, making it a valuable asset in today's interconnected world.
By debunking common misconceptions and providing actionable strategies for overcoming challenges, this article encourages individuals interested in optimizing their cognitive capacity and mental plasticity to consider learning Spanish. By naturally incorporating Vamos Academy Malaga into the discussion, we present a viable option for learners to embark on their linguistic journey in a supportive and immersive environment.
The path to bilingualism may be demanding, but the rewards—cognitive, personal, and professionals—are immense and lifelong. As individuals seek ways to enhance their cognitive brain capacity and mental plasticity, learning Spanish presents a scientifically supported and culturally enriching opportunity to achieve these goals. With dedication, perseverance, and the right resources, such as Vamos Academy Malaga, learners can unlock the numerous benefits of bilingualism and truly expand their minds.
article_detail
staff.inc.ali
Address
Calle Reding 6, Malaga, Spain
Tel: +34 900 839 001 (Toll free)
Mobile: +34 951 120 697

Learn Spanish online and in-person with qualified, professional, native teachers at Vamos Spanish.
Services
Group classes
Private individual classes
Corporate courses
Intensive crash courses
Senior courses
Children's language classes
Flexible and tailor-made teaching methodology
No enrolment fees
Suitable for all levels and ages
TEFL certification
English classes
Competitive rates
Opening times
Monday to Friday: 9am - 8pm (excluding national holidays)
See location:
Contact Murcia Today: Editorial 966 260 896 / Office 968 018 268