Ermita de Ntra Sra de Monserrate, Orihuela
This little hermitage dates from the 17th century but its roots are even earlier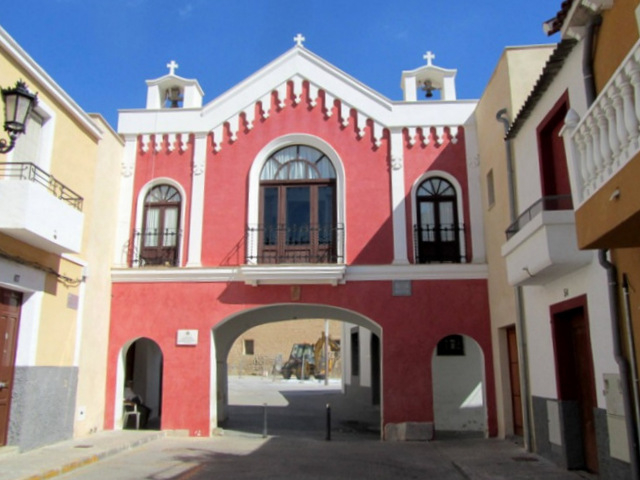 The niche shrine to the Virgen de Monserrate, Calle Miguel Hernández (also known as Calle de Arriba)
Throughout Orihuela there are small shrines to saints and manifestations of the Virgin Mary, some of them in well hidden locations and others very much in view of passers-by. These shrines were erected in centuries gone by to protect the city and its inhabitants from evil spirits, and although many of them have been lost or spoilt due to the passage of time a large number still remain, some as niches containing figures of the religious personalities venerated, and others as ceramic mosaics on the walls of buildings.

One of the most visible of these shrines is on the colourful Calle Miguel Hernández, just a few yards from the Casa-Museo in the poet's former residence. Now renamed after one of Orihuela's most famous sons, this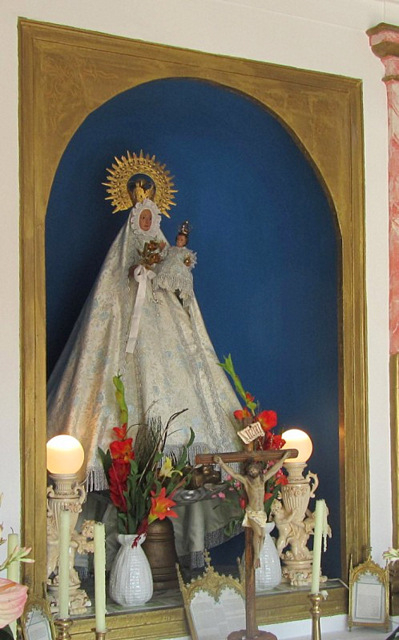 street was known for centuries as the "Calle de Arriba", and the arch spanning it at its eastern end has contained a figure representing the Virgen de Monserrate since 1771.

The figure was commissioned by muleteers who wished to worship it while passing along the street, but it is believed that the arch and chapel in which it is housed date from 1698. In the intervening years it housed the Holy Cross which is now in one of the side niches of the same little chapel, looking out onto the Calle de la Cruz. According to local tradition the cross was placed here by San Vicente Ferrer, a Valencian missionary, philosopher, logician and preacher who died in 1419, and the structure of the shrine inside the arch, where the Virgen de Monserrate is now placed, dates from the 16th century.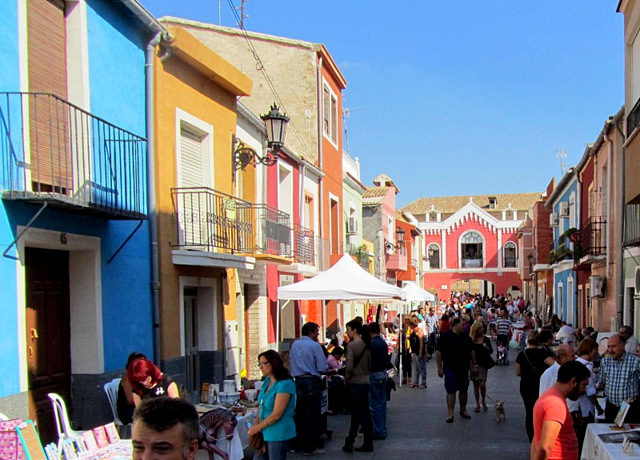 Normally the shrine is closed to the public – after all, it was intended for the figure contained within to protect those outside, not to encourage them in – but it is opened on special occasions, and locals crowd through the tiny chapel both to take photographs and to pay their respects to the Virgen, one of the four patrons of Orihuela. The image of the virgen is a copy of the older sculpture in the much larger Santuario de Monserrate.
The street area outside of this sanctuary is charming, with multicoloured houses and a real atmosphere, and is used from time to time as a venue for street markets and arts events.

Click for map, Calle Miguel de Hernández, Orihuela on the corner of Calle de la Cruz
Contact Murcia Today: Editorial 966 260 896 / Office 968 018 268