Date Published: 13/08/2014
El Amor Brujo, Estrella Morente, Cante de Las Minas
Estrella Morente and the Symphonic Orchestra of the University of Murcia, with El Amor Brujo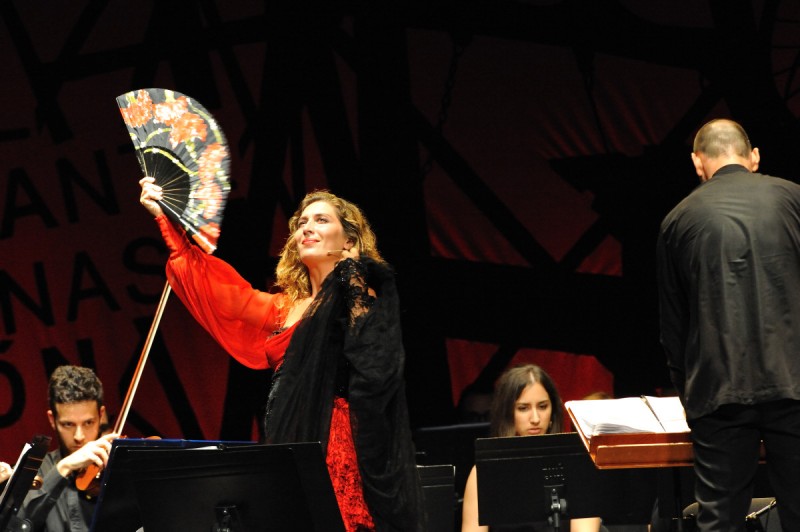 One of the greatest voices in flamenco, Estrella Morente, daughter of Enrique Morente, followed in the footsteps of some of the best known names in flamenco history, performing the work by Manuel de Falla, El amor brujo, which translates roughly as the the Bewitched Love, first composed as a chamber suite, then re-scored as a symphonic suite, with texts by Gregorio Martínez Sierra at the Cante de Las Minas Flamenco Festival in La Unión this week.
Estrella Morente was accompanied by the Symphonic Orchestra of the University of Murcia, and delivered a convincing and characterful rendition of this popular work, the verses sung in an Andalucian Gipsy dialect, including "La Danza Ritual Del Fuego" (Ritual Fire Dance), "Cancion del Fuego Fatuo" (Song of Wildfire, or Song Of The Will-o-the-Wisp) and "Danza Del Terror" (Dance of Terror).
El amor brujo was first commissioned in 1914 as a gitanería (gypsy piece) for the gypsy flamenco dancer Pastora Imperio, although failed to win over audiences when it was first performed in the Teatro Lara, Madrid, on the 15th April in 1915, but was re-scored for a symphonic Orchestra the year later and was better received when it was first performed by the Madrid Symphony Orchestra in 1916.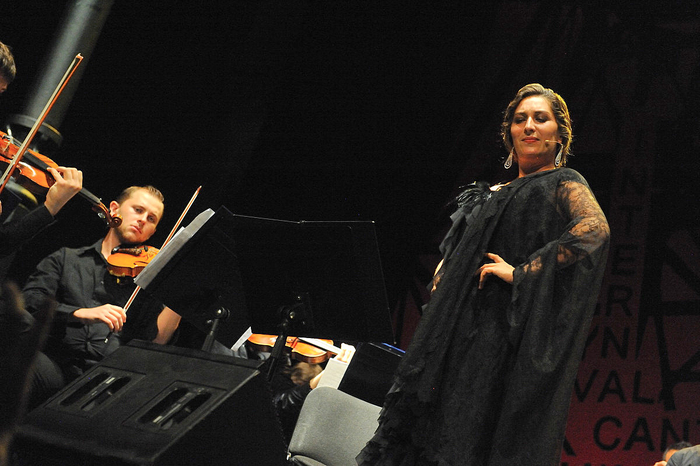 In 1924 Manuel de Falla produced another version of the piece, this time as a one-act ballet pantomímico performed in Paris for the first time in 1926, which was subsequently modified yet again as a piano suite

El Amor Brujo tells the tale of an Andalusian gypsy girl called Candela, who had secretly been in love with a character named Carmelo, although she was forced into a marriage with another man by her family, a marriage which failed as her husband began an affair with another married woman, Lucia.
Her husband was murdered by Lucia's husband when he found out about the affair, although Candela was not aware of the reason behind this until many years later when the women of the village finally told her that in spite of all her attempts to make her marriage work, that her husband had been unfaithful.
Although he didn´t love her, her husband's jealous ghost refused to allow her to love another and continued to haunt her: every night was forced to dance the Danza del terror with her husband's ghost, even though she was free to pursue a relationship with her first love, Carmelo.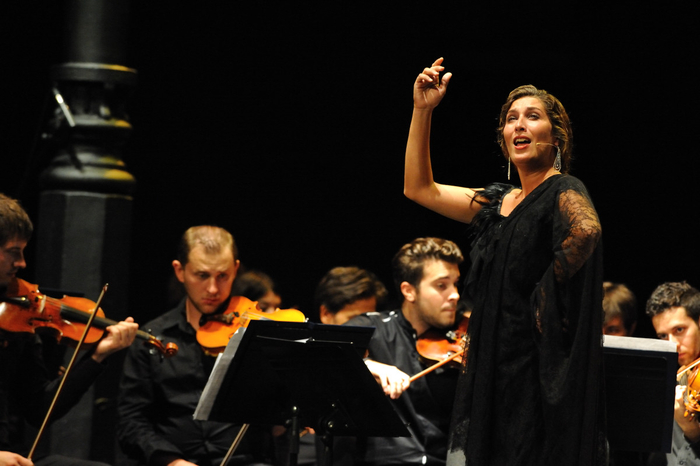 Having discovered the truth about her husband, and desirous of establishing a relationship, Candela and Carmelo were advised that in order to be free of his ghost, they must perform the ritual fire dance and cast him off (the Danza ritual del fuego), but it failed. The ghost continued to haunt her, obsessed with controlling Candelas soul.
To finally rid her of the ghost the gipsies make a campfire at midnight, enclosing the fire with their own dancing bodies. Inside this circle Candela performs the Ritual Fire Dance, calling the ghost. They dance, amongst the dancers Lucia, who is unaware that at the last moment Candela will move away, and as the dance reaches its peak Lucia finds herself as the substitute for Candela, and she is taken away by her dead lover. (The Danza del juego de amor).
At this point, dawn breaks, the spell is broken and Candela and Carmelo can finally be together.
Acts of El amor brujo
Introducción y escena (Introduction and scene)
En la cueva (In the cave)
Canción del amor dolido (Song of suffering love)
El aparecido (El espectro) (The apparition)
Danza del terror (Dance of terror)
El círculo mágico (Romance del pescador) (The magic circle)
A media noche: los sortilegios
Danza ritual del fuego (Ritual fire dance)
Escena (Scene)
Canción del fuego fatuo (Song of the will-o-the-wisp)
Pantomima (Pantomime)
Danza del juego de amor (Dance of the game of love)
Final - las campanas del amanecer (Finale – the bells of sunrise toll)

Contact Murcia Today: Editorial 966 260 896 / Office 968 018 268