Deadline for expats to secure a full UK state pension extended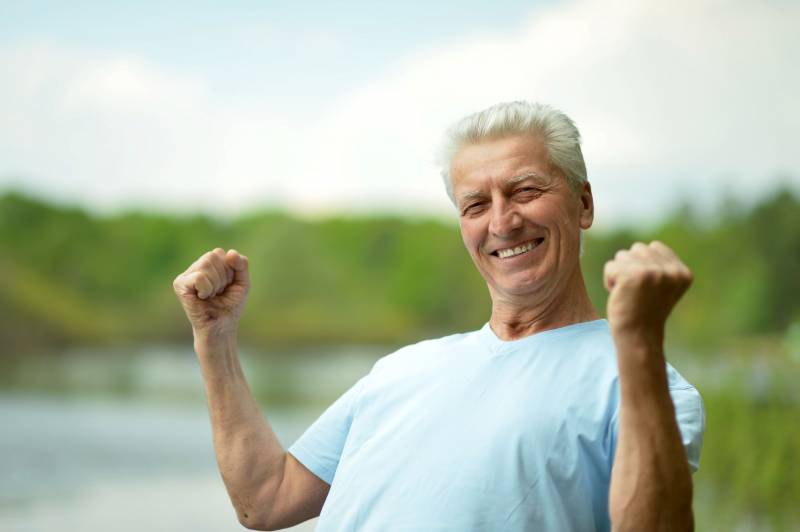 Taxpayers now have until 5th April 2025 to fill gaps in their National Insurance record from April 2006 that may increase their State Pension – an extension of nearly 2 years – the government announced on June 12. Extending the voluntary National Insurance contributions deadline until 2025 means that you now have more time to properly consider whether paying voluntary contributions is right for you and ensures that you don't miss out on the possibility of boosting your State Pension entitlements.
Expats who have missed filing national insurance years from 2006 to 2016 now have until April 5, 2025 secure a full UK state pension. The previous deadline of the July 2023 has been extended, with the government announcing yesterday they're granting expats more time to get their paperwork in order after numerous reports that critical government helplines have been unreachable in the run up to the deadline.
Helplines managed by HMRC and the Department of Work and Pensions (DWP) have been inundated with calls in the run up to the filing deadline. Many callers have expressed frustration at being unable to get through to anyone, despite calling multiple times. Unfortunately, part of the top-up process is a call to these helplines to obtain vital information.
By extending the deadline the government is ensuring thousands of individuals who currently have gaps in their national insurance records from 2006 to 2016, who currently do not qualify for a full state pension, have an extended period to acquire all the necessary information from the government helplines and make any voluntary contributions to national insurance via HMRC.
Why is it important to fill the gaps?
Individuals accumulate qualifying years for their state pension through various means, like employment or through claiming specific benefits. Years when an individual doesn't pay into national insurance by one of these means are considered gaps, which can lead to a shortfall the means they're not entitled to a full UK pension. They may choose to rectify this by making a voluntary contribution for missed years. Doing so can be a very profitable move, as some individuals will spend as little as £800 bridging any gaps in their records while seeing a return of £5,500 or more.
What happens from April 5?
From April 6, 2025 onwards it will no longer be possible to fill gaps in tax years that took place more than six years ago. While there are currently 'transitional arrangements' in place which were introduced during the roll out of the new state pension system in 2016, they are about to be terminated. The aim of these arrangements was to give those under the age of 70 more time to accumulate 'qualifying' national insurance years so they could be eligible to obtain the full new state pension.
What's changed?
While those with gaps in their national insurance records from 2006 to 2016, they will now have until the April 5, 2025.
One of the necessary steps in filling any gaps is to contact the Pension Service (if you're already at state pension age) or The Future Pension Centre if you're below the state pension age. Following this a second call is needed to HMRC to obtain a unique 18-digit reference number. It's impossible to verify which years in your records are 'incomplete' or make payment with your unique reference number without help from these official channels. Unfortunately, both helplines were experiencing such an overwhelming number of calls that thousands of individuals found themselves unable to get through, despite repeated attempts.
By extending the deadline those who haven't yet been able to get through have additional time to get through and verify whether making an additional payment will enhance their state pension or not and, if so, by how much.
The price for most qualifying years was about to increase by 10.1% as of the 6th of April. This price hike will now take effect from the 1st of August. Following this date, the weekly cost for almost all years will rise from £15.85 to £17.45. The exception years are 2021/22 and 2022/23, which will remain the same. As a result, the price of filling a full year in your national insurance record will increase to £907.40.
What does it mean for British expats?
Those living overseas experience even more trouble getting in touch with the relevant helplines that Brits at home. As a general rule, expats often have more significant NI gaps in their records, as – unless they made voluntary contributions – they won't have paid into national insurance since they were last residents in the UK.
Individuals living and working overseas may – under the right conditions – qualify to pay class 2 rather than class 3 contributions. This saves a substantial amount as Class 2 contributions are a significantly lower cost than the standard class 3 ones. Unfortunately, applying for class 2 adds an additional step to the process for which you need to receive approval/confirmation from HMRC to prove you qualify before you can begin the payment process.
The extended deadline is even more vital for expats as a result of this extra hoop to jump through, added to the already extended difficulties of getting in touch with the relevant hotlines.
Don't use the extension as an excuse to delay
While the short-term pressure has been relieved by the extended deadline it's important to continue the process as quickly as possible. Deadlines have been extended as a result of high demand for hotlines and their capacity to meet that demand. It's likely many will still experience difficulty getting through, they simply have longer to successfully do so. The longer you leave it, the longer it will take for your case to be handled and the more likely it is you will miss the deadline, even with the extension.
In today's financial climate it is essential you do everything you can to make sure your money is safe, should you want a no obligation appointment, your only initial investment is a small amount of time.
The local Blacktower office address is:
120 Avenida Dr. Artero Guirao 2C. San Pedro Del Pinatar, 30740, Murcia, Spain.
The office suite is easy to find on the main N332 through road of San Pedro del Pinatar with easy parking.
Blacktower Insurance Agents and Advisors Limited is authorised and regulated by the Cyprus Insurance Companies Control Service (ICCS) under Licence number 5101. Blacktower Financial Management (Cyprus) Limited is licensed and regulated by the Cyprus Securities &Exchange Commission ("CySEC") with Licence number 386/20.
This communication is not intended to constitute, and should not be construed as, investment advice, investment recommendations or investment research. You should seek advice form a professional adviser before embarking on any financial planning activity.
article_detail
staff.inc.ali
Address
120 Avenida Dr. Artero Guirao 2C. San Pedro Del Pinatar, 30740, Murcia, Spain.
Tel: +34 657 684 094

Financial Advice Issues for Expats in Spain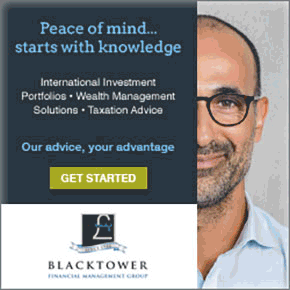 I have been a Qualified Financial Adviser for almost 35 years now. 25 years in the UK for major institutions such as Natwest, RBS and Royal London. I have been in Spain giving expats financial advice now for 10 years and it is quite remarkable the different approaches as well as advice that is required for an expat now living in Spain. Blacktower is a company that has specialised in providing the best solutions for its clients living outside the UK for 30 years also.
The currency issue is always high on the agenda and a discussion for the long term future has to be taken onto account. Questions like What will happen if one partner dies? Will the other remain in Spain? What about other family members? What Inheritance tax provisions do you have in place? The list goes on and on.

Existing portfolio's and investments that were the mainstay of portfolios in the UK may now be obsolete. An example of this is quite often tax efficient products in the UK like ISA's and previously held TESSA's PEP's actually have low growth rates and provide no tax advantage to a Spanish fiscal resident.
Existing Pension holdings either paid by the state or private pensions built up through working lifetimes are topics that have to be covered. Many expats have lots of small pensions from many ex employers and can be confused by the communications and administration in dealing with them. At Blacktower we specialise in advising on how to consolidate and bring all these pensions together in one place.

Bank accounts and investments in Spain always bring up lots of questions too. Quite often the small print associated with financial products in Spain is in Spanish this can make it very difficult even if you have a good grasp of the language. Understanding Jargon in English is sometime difficult enough. I provide clear easy to understand letters and documents in English so that you fully understand any terms and conditions before making a decision.
Advice on tax efficiency is just as important and offering good returns. There are products available exclusively for Spanish expats that can provide invaluable benefits. Having a good base knowledge of the tax implications both now and in the future is an essential ingredient to making a sound decision.

I will complete a thorough factfind, ask you the right questions, establish your individual needs, attitude to risk and capacity for loss and desired returns before providing you with a full written report of advice and my recommendations in plain English. You will then have time to read and consider all the information before contacting me with how you wish to proceed.
Click for more information about Keith Littlewood.
The above information was correct at the time of preparation and does not constitute investment advice and you should seek advice from a professional adviser before embarking on any financial planning activity.
Blacktower Financial Management (Int) Ltd is licensed in Gibraltar by the Financial Services Commission (FSC) and is registered with both the DGS and CNMV in Spain
Contact Murcia Today: Editorial 966 260 896 / Office 968 018 268