Date Published: 21/03/2013
Cehegín opens mansión of the Chico de Guzmán family for visits
This is a rare opportunity to see inside one of the important señorial houses in Cehegín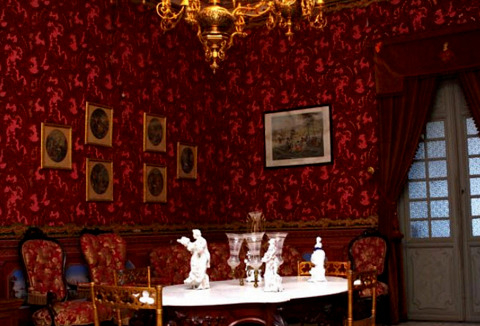 The mansión of the Chico de Guzmán family, one of the most interesting and historical buildings in Cehegín, will soon be open to the public who will be able to see its treasures in guided visits organised by the Tourist Department of Cehegín Town Hall.
The building in Calle Mayor has been in the family since the sixteenth century and has been in use ever since. It is currently owned by Diego Chico de Guzmán and Girón, 7th Marqués de Ahumada, and his wife, Blanca Escrivá de Romaní y Mora, Queen Fabiola of Belgiums great-niece.
The previous owners were Diego Chico de Guzmán and Mencos, 5th Count of the Real Piedad, and Ana María Girón and Canthal, 5th Duchess of Ahumada, 8th Marques of the Amarillas and 6th Marquis of Ahumada.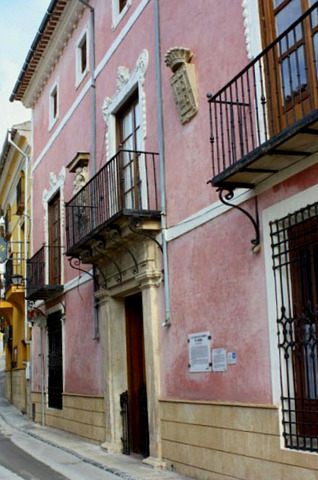 The guided tours will be available Monday to Sunday for groups of up to 10 people at a cost of 3 euros per person.
Advance booking is required either calling 628 408565 or through the local tourist office.
The tour takes 40 minutes, and the commentary is in Spanish, although the tourist office may be able to arrange an English language guide for groups at an additional cost, or incorporate a visit to this property into a guided visit to other locations in the town with a guide.
The visit includes various parts of the house and the chapel , which has an altarpiece dated around 1740 that previously housed an image of an Inmaculada as well as different objects and clothing, the dance hall, the duques office, the red room with furniture from the Palacio de Tarancón and the main staircase.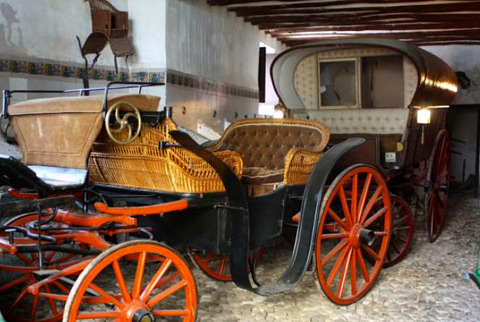 The visit will also include the Ethnographical Museum (Museo Etnográfico) which is in the basement of the mansion, which has uniforms from the Orden de Santiago, outfits from the 19th century court and the early 20th century and accessories used by the family, including carriages.
For more information, or to arrange a group visit, contact the tourist office in Cehegín.
More information about visiting Cehegín can be found in the dedicated Cehegín section, accessed via the map box at the bottom of every page.

Contact Murcia Today: Editorial 966 260 896 / Office 968 018 268