Date Published: 20/09/2022
ARCHIVED

- 70-year-old British expat bankrupted and unable to go near her own home after squatter restraining order
ARCHIVED ARTICLE
A British woman has had her home taken over by renters who refused to pay, and now she is homeless, penniless and facing court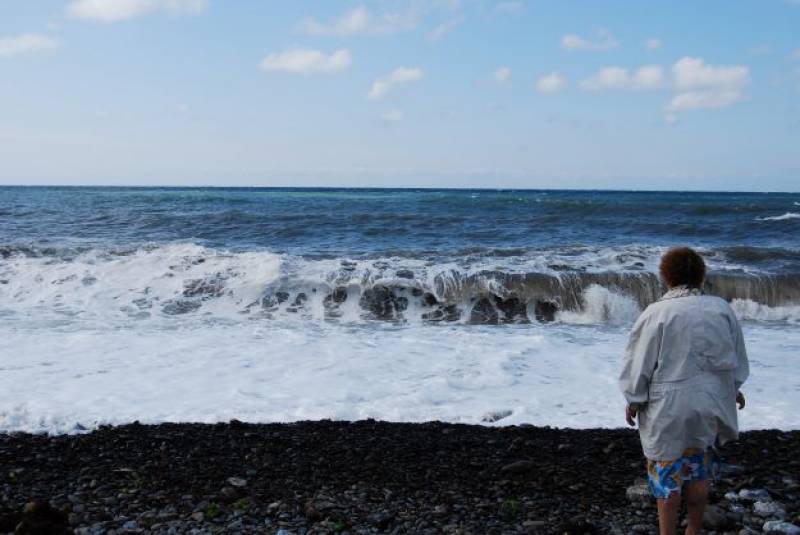 A British expat living in
Denia
has had her home overrun by renters who refuse to leave, and now she is unable to even go near her house because they have taken out a restraining order against her.
Patricia Carpenter, 70, owns a house in the rural area of Benitzaina, in Denia. Her tenants, whom she calls "squatters", never paid her rent of 2,700 euros a month properly. Their contract ran out this June, and the debt they owed her in rental money grew to 30,000 euros. But they refused to leave.
When she first rented it out to the tenants, she did so with an option for them to buy after their rental period was up as she planned to return to live in the UK. But nothing has turned out as she expected, and things took an ugly turn when the tenants refused to even pay rent, let alone buy the house from her.
"They have taken over the house and have not paid anything for months," says a desperate Patricia. "And it is me, the owner, who is out on the street and who cannot even go near her house."
As it turns out, this is illegal, even for the rightful property owner, because according to Spanish law she is trying to force her way into a home where someone else is resident, without their permission.
As a result, she can't even go near her own house now, and she could even be arrested by the Guardia Civil if she tried.
"I think I have a restraining order. It's unbelievable. I don't understand anything. It turns out that they are the victims when they are living without paying anything in a house that is not theirs. I can't even go near the house."
This October 14, 2022, a hearing will take place in court for the British expat to be able to get her home back. But Patricia will be back in court four days after that to defend herself against the lawsuit which is being filed against her by the tenants who, Patricia claims, have horses and several cars while she is "on the street and with no income".
Patricia had to spend the whole summer renting a place to live in England as she couldn't stay in Spain. Now she has returned to Alicante and is staying with a friend for the time being.
"Who is going to pay for all these expenses?" she asks rhetorically.
As if that weren't enough, Patricia now has the bank putting pressure on her. She has paid the mortgage on her house religiously for the last 20 years, but because of this situation she is no longer able to make the payment. And she fears that after fighting so long and so hard to get her house back from her defaulting tenants, it will be the bank that takes it away from her in the end if she can't pay her mortgage.
"I'm devastated," says Patricia, who also claims that the tenants' lawyer has now contacted her lawyer to say they will leave if she writes off the debt.
"I told them no, of course. They already raised [this idea] in June. Then I was willing to sign and write off the 30,000 euros they owed me if I could return to my house.
"But now I'm going to go all the way. It is an injustice. And I don't want these people to do the same thing to other homeowners. I know that technically they are not 'squatters', as I rented the house to them and they didn't force the doors open and come in. But, in the end, they are. They have taken over a house that is not theirs."
Patricia is convinced that all her problems will be over when she gets her house back. She currently has it up for sale and several people have already expressed interest in buying it, but it will be much easier to sell if she can kick out the so-called 'squatters' first.
"Tenants like these will lead you to ruin," says the 70-year-old, who insists that she just wants to live without problems and without having to fight against those who use legal loopholes to take advantage of people.
The best course of action with a Spanish property is to try and prevent squatters from entering in the first place, of course. But if this proves impossible, the first 48 hours are crucial when trying to evict squatters because after that the law becomes much more restrictive against property owners, which is why
many people choose to hire squatter protection companies
to look after their homes on a permanent basis, both while they're away and while in Spain.
Image: Archive
Contact Murcia Today: Editorial 966 260 896 / Office 968 018 268