ARCHIVED

- 10th April, Charities Spring Fayre at The Arches, Los Alcazares
Events for Help Murcia Mar Menor, Spring 2014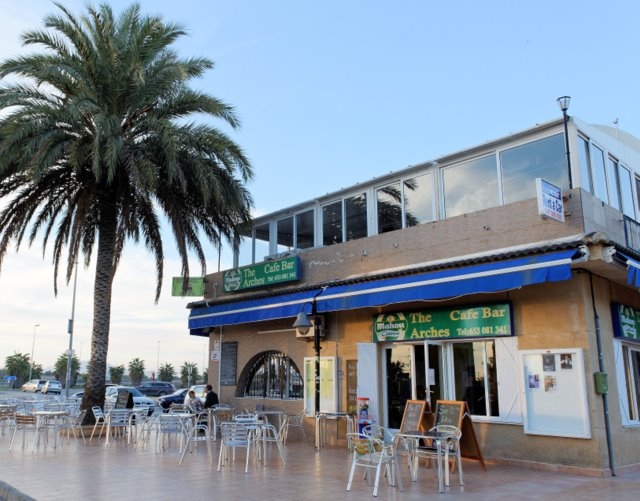 2nd April Race Night at Casa Rufino in Los Belones at 7 for 7.30p.m. The cost is €10 which includes a meal of chicken, chips, salad, bread and a glass of wine.
Tickets from Joan Mitchell (m) 678135467 Office Tel: 968570059
Tuesday April 8th, 11am – 2pm La Zona bar, Los Narejos, Los Alcazares
Monthly charity market with a number of charities , where HELP MMM has a stall

Thursday 10th April, Spring Fayre at The Arches - many stalls, fashion show and entertainment starting at 11 a.m. Click for map, The Arches, Los Alcázares
Saturday 26th April, Saturday April 26th
Fashion show by 'In the Pink', Rio Nalon, Los Alcazares. A chance to get some new clothes and give your old ones to the car boot the next day!
12:00pm – 2:30pm

Thursday 1st May, Carnival a La Zona, Los Alcazares starting at 4 p.m. Lots of games for the kids!

Tickets for events available from Joan Mitchell 868 185685 or 678135467, Janice Clark on 968 134355, or the office 968570059

FRIENDSHIP GROUP EVENTS
The Friendship Group meets on the last Friday of the month :
Ring Doreen Sykes on 637920882 or Janice Clark on 968134355 if you are interested in attending

Friday April 25th, 12:30pm – 2:30pm Friendship group meeting at Luis lounge, San Javier , where participants can enjoy a Unocard game with fish and chips.

The HELP MMM volunteers are present every weekend at the Autocine Car Boot sale and mercadillo which is held every Sunday morning.

Bric a brac to sell is always very welcome and tickets are also on sale for all Help Mar Menor events. See what´s on for latest list.

Car Boot is at the Sunday Market at the Autocine, Los Narejos – bric a brac always needed please! Tickets for events are available from Joan Mitchell on 868 185685 or 678 135457, Janice Clarke on 968 134355 and the office on 968570059

HELP MMM aims to provide a service to ALL -
Mobility Equipment Loans, Hospital Visiting, Information on Living in Spain, Support Groups,
Interpreter details, Assisting and liaising with other charities, Listening Ear Team
Click for more info Help Murcia Mar Menor
Avda. Cartagena BCP L, Calle Penelope No 11, 30710, Los Alcazares, Murcia, España
Tickets or information about events available from the office on 968570059 or
Joan Mitchell on 678135467
Registered Charity No. 7645/1a CIF No. G73321481
Toffeali
Contact Murcia Today: Editorial 966 260 896 / Office 968 018 268