The sense of smell: a vital source of information, says Clinica Diaz Caparros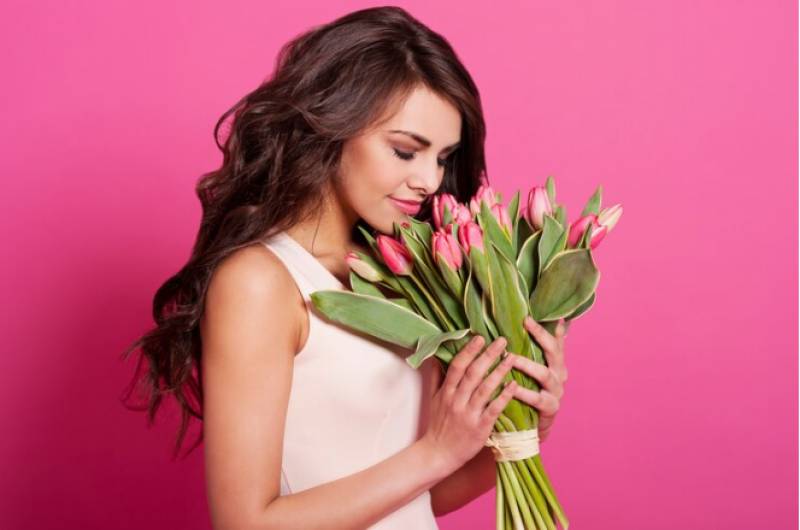 Smell is a purely chemical sense, residing in the roof of our nostrils, right between our eyes, allowing us to differentiate between more than 10,000 different odours.
The sense of smell serves several, often life-preserving functions such as distinguishing between contaminated and nutritious food, identifying water and smoke in our environment and recognising familiar places and people, even helping us to choose our partner.
Some interesting, little-known facts about the olfactory system
Smell problems are often an early sign of degenerative diseases such as dementia, Parkinson's or Alzheimer's.
Our sense of smell diminishes throughout the day, working perfectly earlier on but weakening at night while we sleep.
Psychopaths often have a bad nose due to alterations in the prefrontal area of the brain.
Olfactory receptors aren't confined to the nose but can also be found in the heart, liver, lungs and on the skin. Their function is still under investigation.
Noses, like fingerprints, are unique and no two people in the world have identical senses of smell. This is down to both genetic factors and our experiences throughout life.
Smell can be improved through learning. This is frequently observed in wine tasters and baristas.
There are studies that confirm that certain perfumes can help us sleep better or even improve our ability to concentrate. Rosemary essence, for example, has been shown to improve our memory capacity by between 5% and 7%.
Smell can help us increase our libido. Aromas increase brain substances such as oxytocin and dopamine, which are essential in our intimate relationships.
Smell acts like our internal GPS, which is why people with a good sense of smell also tend to have better spatial awareness.
Just like some animals, there are people who can use their sense of smell to detect diseases. Joy Milne, a British nurse, was able to detect Parkinson's patients just by smelling their shirts. This is due to substances that are released through the sebum of the skin, such as eicosane, hippuric acid and octadecanal.
Now for the science: how do we identify odours?
The olfactory epithelium, which resides in the highest part of our ethmoid bone, collects the aromatic particles that enter, both through the nostrils and the choanae (rear openings that communicate with the pharynx).
This epithelium is divided between the red and yellow pituitary, the latter being the one really in charge of recognizing olfactory information. It is estimated that we have between 20 and 30 million olfactory cells that have extraordinary regenerative capacity.
The turbulence system that produces the air inside the nostrils is capable of heating and moistening it, raising the odoriferous particles to the olfactory zone. For this reason, it's important that the nostrils themselves and their mucosal moisture remain in good condition.
The odorous particles have to be water-soluble and capable of reaching the roof of the mouth so that they can be absorbed into the transparent mucus that surrounds our nose.
As a result, cold foods and drinks have a much weaker odour than hot ones due to their lower evaporation capacity. And since many odorous particles from foods and beverages enter through the back of the nostril, a lot of our taste actually comes from our sense of smell. That's why people pinch their nose when they don't like the flavour of something, or why our sense of taste diminishes if we have a cold.
Once the particles reach our first olfactory neuron, the chemical stimulus is transformed into an electrical stimulus, conducted by the axons to the olfactory bulb. The axons have to pass through the cribriform plate, a microperforated structure that connects our nose to the brain.
The axons end in structures called olfactory glomeruli, responsible for amplifying the electrical signal.
From the olfactory glomeruli, the information is conducted to the limbic system, the hypothalamus and to the cerebral cortex, both temporal and frontal.
Odours are classified into 10 basic categories:
Fragrant/floral
Woody/resinous
Fruity (non-citrus)
Chemical
Minty/refreshing
Sweet
Burnt/smoked
Citrus
Rotten
Pungent/stale
On the other hand, when it comes to flavours, there are only five classifications: sweet, salty, sour/acidic, bitter and umami.
If you have pets at home, you may have noticed that you no longer smell them in the house, while visitors can. This is because smell actually has a threshold and gets tired, so we stop perceiving an odour when it is always around us.
At the same time, our olfactory memory is very powerful and a smell can clearly evoke reminders of people and places.
In medicine, there are several different olfactory situations (semiology):
Total absence of smell (anosmia)
Reduced smell (hyposmia)
Increased ability to smell (hyperosmia)
Smell distortion (parosmia)
Olfactory fatigue: odour attenuation as exposure time increases
Perception of unpleasant odours (cacosmia)
Fear of certain smells (osmophobia)
Imagination of smells (phantosmia)
What causes people to lose their sense of smell?
The most frequent causes of loss of smell are rhinosinusitis, especially caused by viruses, polypoid formations inside the nose, deviation of the nasal septum, hypertrophy of the nasal turbinates, dryness of the nasal mucosa, chemical inhalations of a toxic nature, certain medications, brain degeneration and even genetics.
Essentially, your sense of smell indicates your health. Each smell that you are able to identify correctly, between the ages of 40 and 90, reduces your risk of mortality by 8%, according to studies by the University of Stockholm.
On the other hand, completely losing the ability to smell increases the risk of mortality by 19%.
Díaz Caparrós Clinic understands noses
Led by Dr. Félix Díaz Caparrós and with more than 28 years of experience, the specialists at
Díaz Caparrós Clinic
have the capacity to study the nostrils and the olfactory capacity through different olfactory tests.
The team has now launched olfactory rehabilitation systems and has implemented regenerative medicine treatment, with simple, safe, fast and painless procedures.
Image: Freepik
Address
C/ Carmen 26, 1º Cartagena, Murcia
The Clínica Díaz Caparrós medical clinic in Cartagena, Murcia offers services ranging from aesthetic medicine and cosmetic operations, to audiology and hearing tests and otorhinolaryngological problems like tonsillitis, sleep apnoea and other ear, nose and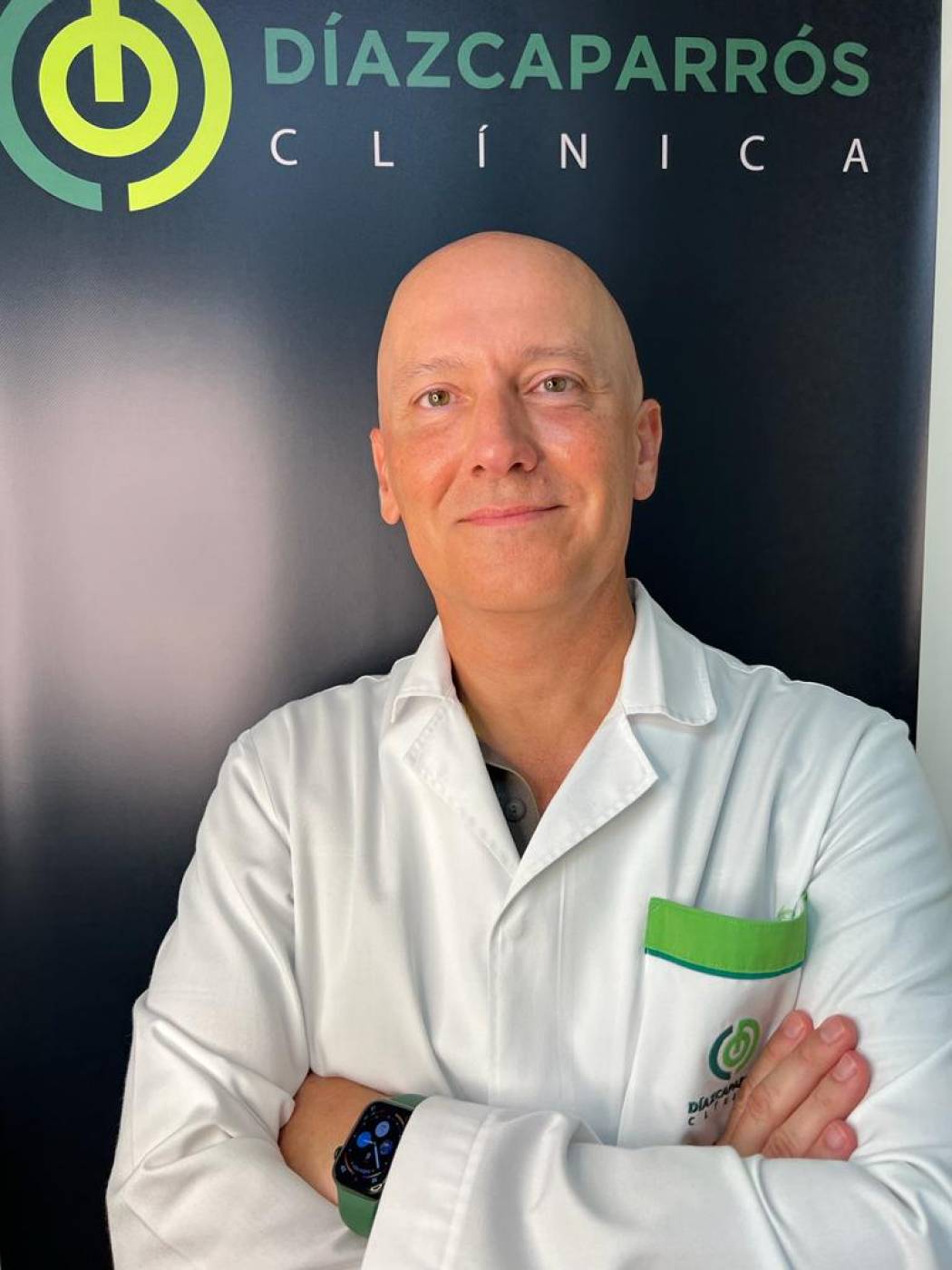 throat problems.
Set up in 1991 by Dr. Félix Díaz Caparrós, Doctor in Medicine and Surgery, specialist in Otorhinolaryngology and Cosmetic doctor, the medical professionals at the Clínica Díaz Caparrós have over 30 years' experience in providing personalised health services to people in the Region of Murcia.
Dr. Díaz Caparrós even goes around numerous hospitals throughout Murcia to treat patients in situ. At the clinic, they offer an extensive range of health treatments, including:
Audiology: Clínica Díaz Caparrós truly believes that patients deserve the highest level of care when it comes to their hearing health and hearing tests to find out if they need a hearing aid or hearing protection, and provide treatments for deafness, tinnitus and vertigo.
Ear, Nose and Throat: The Díaz Caparrós clinic offers its patients solutions to their problems of tonsillitis, sleep apnoea, rhinitis, dysphonia, sinusitis, treatment of the Eustachian tube, otitis and all ailments, illnesses and conditions related to this specialty.
Aesthetic medicine: Anti-ageing treatments, for the best care of your skin, Facial and body treatments, hyaluronic acid, threads, Flash CDC, Skinbooster, Mesotherapy, Elektra CDC, Fillers, Hand Rejuvenation, Neck Rejuvenation, 8-Point Lift, Rhinomodelling, lip contouring, cheek volume, eye circles, jowls and dermal blemishes, Ultrasound Liposuction, Indiba Deep Care and treatments to eliminate cellulite.
So whether you need a hearing checkup, have trouble with your sinuses, tonsils or other ear, nose and throat problems, or are looking for the best quality cosmetic treatments available in the Murcia Region, contact Clínica Díaz Caparrós to help you take care of your health.
Contact Murcia Today: Editorial 966 260 896 / Office 968 018 268