Date Published: 05/11/2019
The Food Co. opens in Puerto de Mazarrón as Tesco products reach the Region of Murcia
Enthusiasm for Tesco branded products shows there's no taste like home!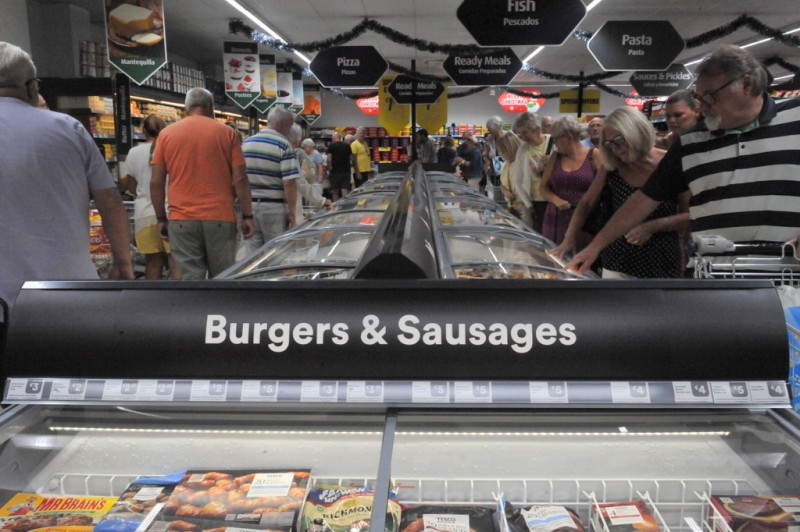 The new Food Co. store in the Puerto de Mazarrón opened on Tuesday 5th November at 11:00 as promised, the aisles absolutely packed with shoppers who had come along to see whether the promise of Tesco branded products here in sunny Spain was a reality or just wishful thinking.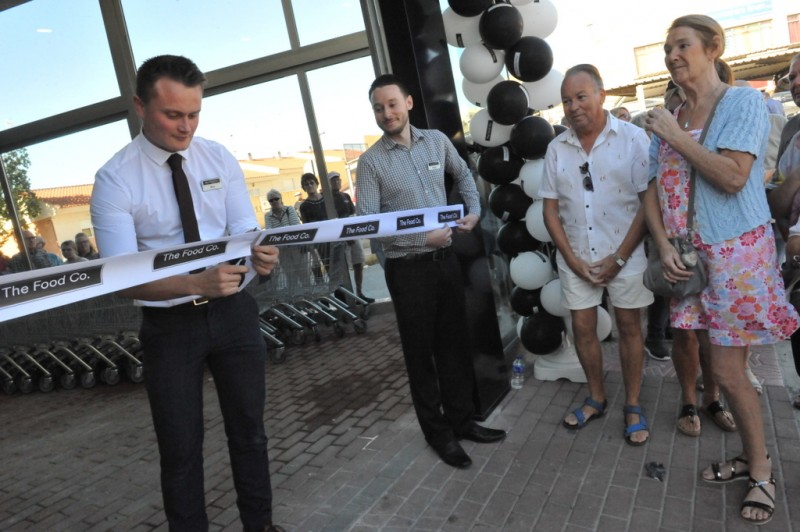 Collisions next to the stack of tins of chocolates (TWO big tins of Quality Street or Celebrations for 12 euros!) caused by overloaded shopping baskets soon revealed that this really was the case, and although one lady was witnessed kissing a chocolate orange, most shoppers confined themselves to grabbing a long-lost friend from the shelves, sage and onion Paxo, sour cream, Tesco ready-made curries and bargain teabags (240 Tetley for 5 euros!) rapidly disappearing into their baskets.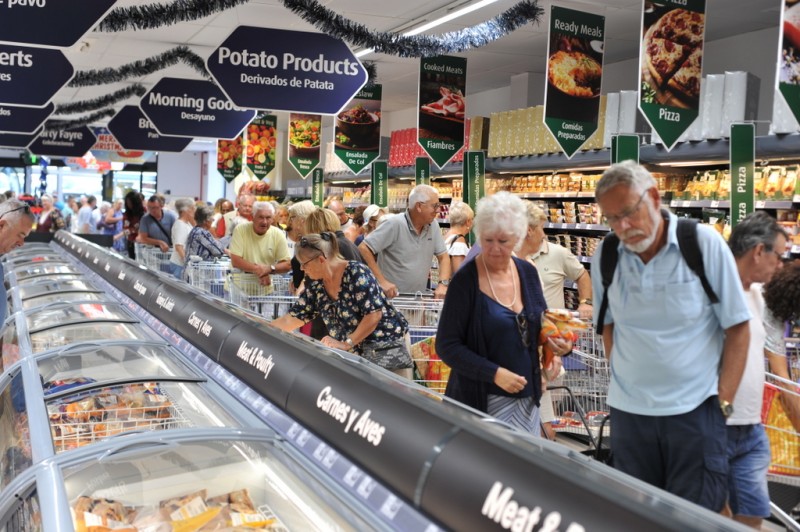 Local man Don Campbell from Isla Plana was the first in the queue and first across the ticker tape into the store, his accent causing a little confusion as his picture was taken due to being "originally Scottish, but from the north of Ireland and now Isla Plana" one of many who had come out of curiosity to "check out the prices" and see what the range of products was.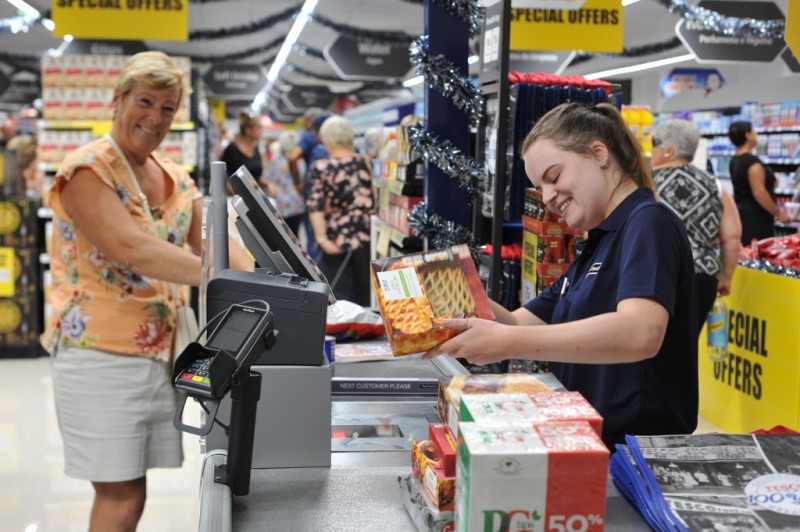 Few could be disappointed on either count, with around 7,500 lines on offer, making this the largest selection of British branded foods in the Murcia region, with many popular Tesco brands including some from the "Finest" selection as well as other household brand names, and a vast selection of products ranging from an excellent selection of British beers, ales and ciders, international cuisine basics such as curry sauces, Chinese ingredients, Italian pasta staples, every type of sauce a cook could wish for in jars, tins and packets, ready cooked meals and desserts, British cheeses, hams, bacon, creams and smoked mackerel, a huge selection of household cleaning products and sanitary items, Christmas selection boxes, chocs, crackers, cards and even 2020 diaries at excellent prices, animal foods including fatballs and seeds for wild birds, pork pies, sausages and sausage rolls, a very good selection of pulses and seeds for healthy eaters including bulgur wheat, pearl barley and lots lots more.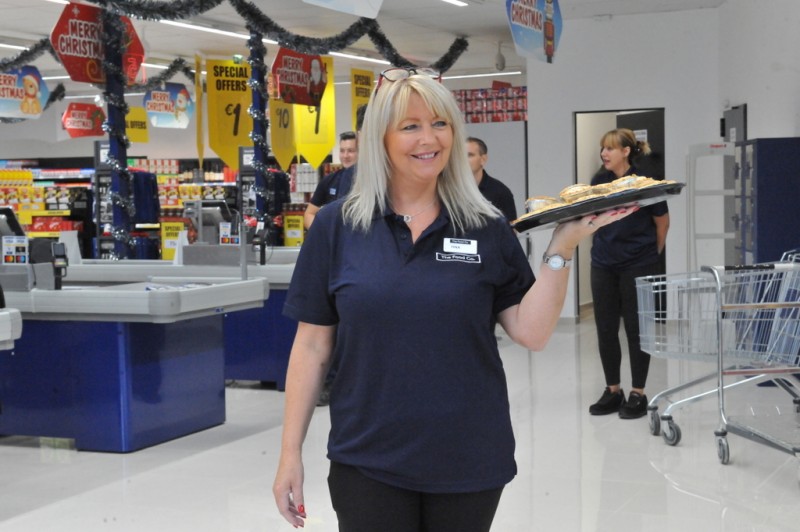 The store is the first of its kind in Spain and there are more scheduled to open next year, an exclusive agreement bringing the Tesco brand to the Spanish costas and enabling the expat population and visitors to enjoy the "real taste of home".
The store is open seven days a week, between Monday and Saturday from 9am to 9pm and on Sunday from 9am to 6pm.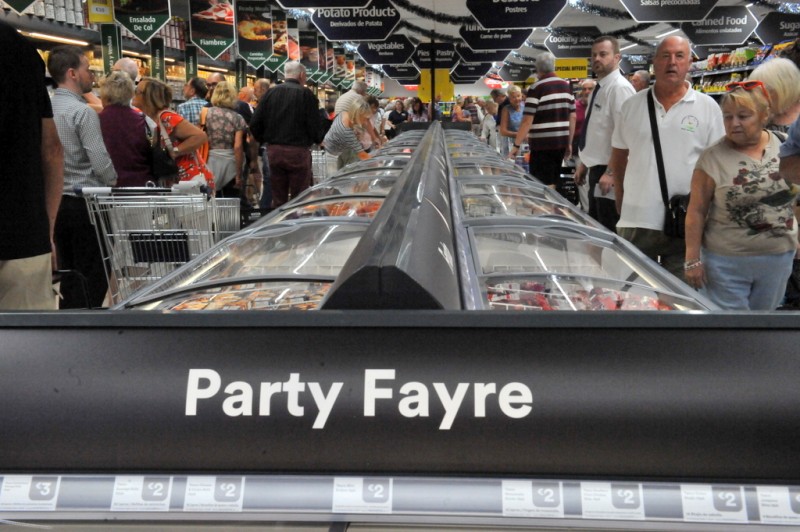 There is plenty of parking alongside the store, which occupies the former Upper store location next to the Pidamide shopping centre in the heart of the Puerto de Mazarrón.
Address
Calle Thomas Alva Edison, 1 Mazarron, Murcia
Tel: +34 865 888 180 (central)
Mobile: 968 929 888 (Mazarrón)

There's no taste like home at the first Tesco branded store in Spain
The Food Co. store in the Puerto de Mazarrón is the first of its kind to open in Spain and brings the Tesco brand to the Spanish Costas for the first time.
The store covers over 1,000 square metres and stocks over 7,500 different lines, many of them Tesco branded products, including selections from the most popular "Tesco Finest" ranges, alongside a carefully chosen mix of top branded products from the principal food brands most popular in the UK.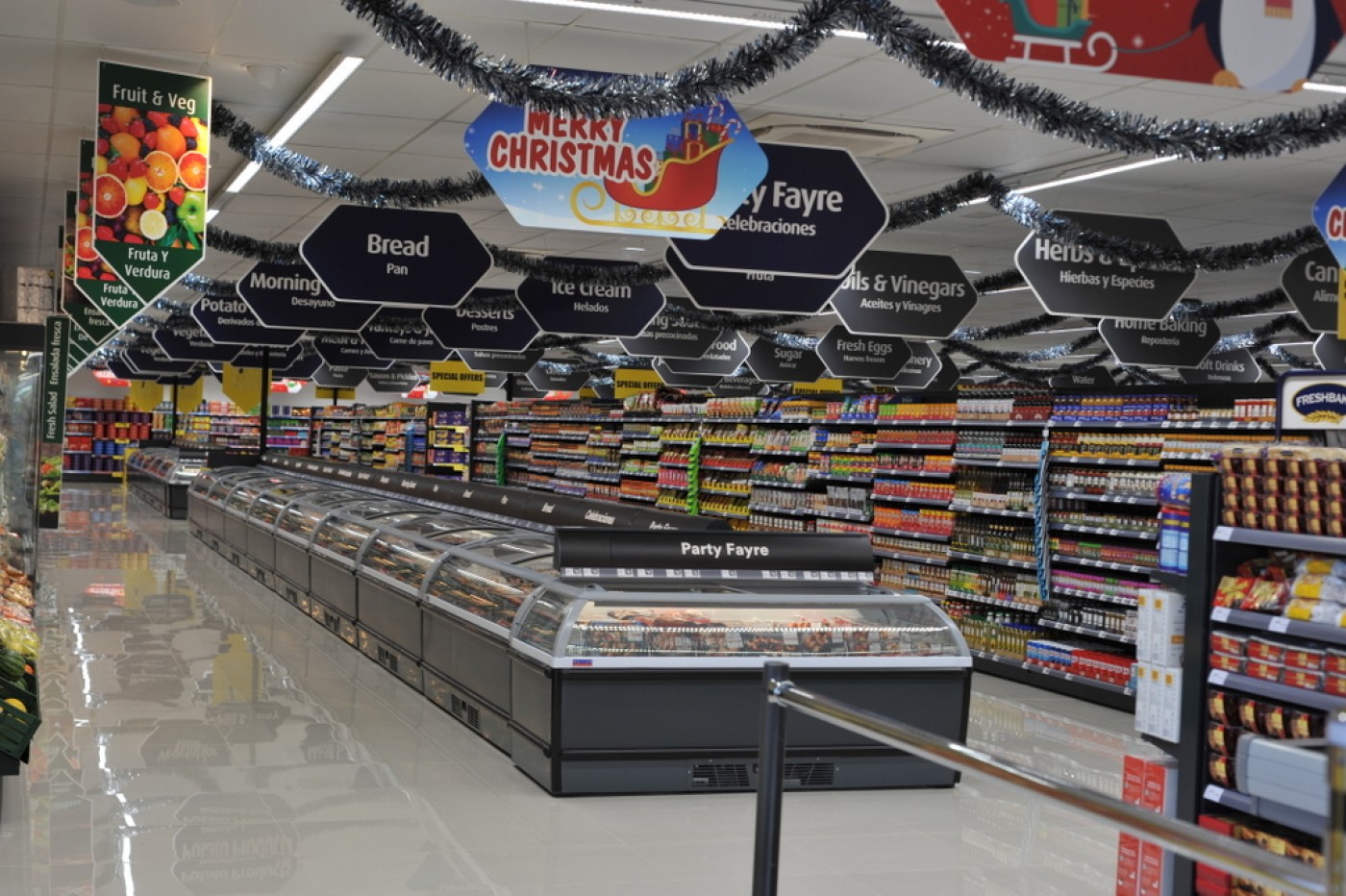 The ranges cover not only the basic essentials of life, but also allow residents here in Spain the luxury of being able to prepare a whole host of international dishes, with raw products and finished dishes on offer. Those who used to buy a ready-made Tesco Chicken Korma and rice with soft Peshwari Naan for a Friday night in with the telly can now do so once again, and those who prefer to cook their own (with a little help from Pataks) can avail themselves of a wide selection of curry pastes, sauces, rices, naans and breads, or if you fancy Mexican, Italian, Chinese or Thai the same options exist.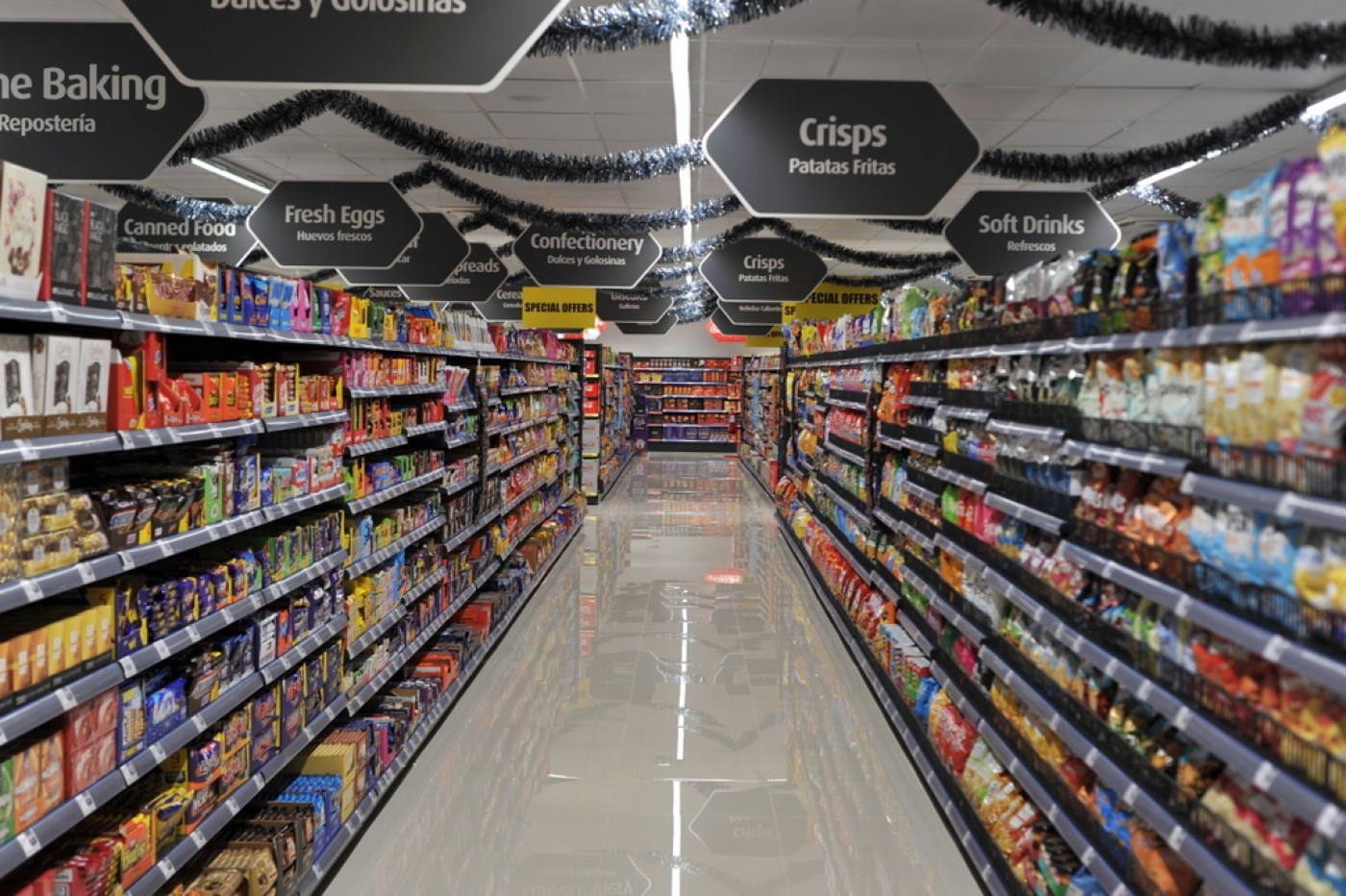 If oozing Tesco chocolate puddings and a roast chicken dinner are your fancy, then you won´t be disappointed, and if you dream of comforting British food, then you may be interested in the pork pies, smoked mackerel, proper British sausages, frozen turkeys, handcut ham, gammon, creams, flavoursome British cheeses, pies and the many other products to be found in the cold counters.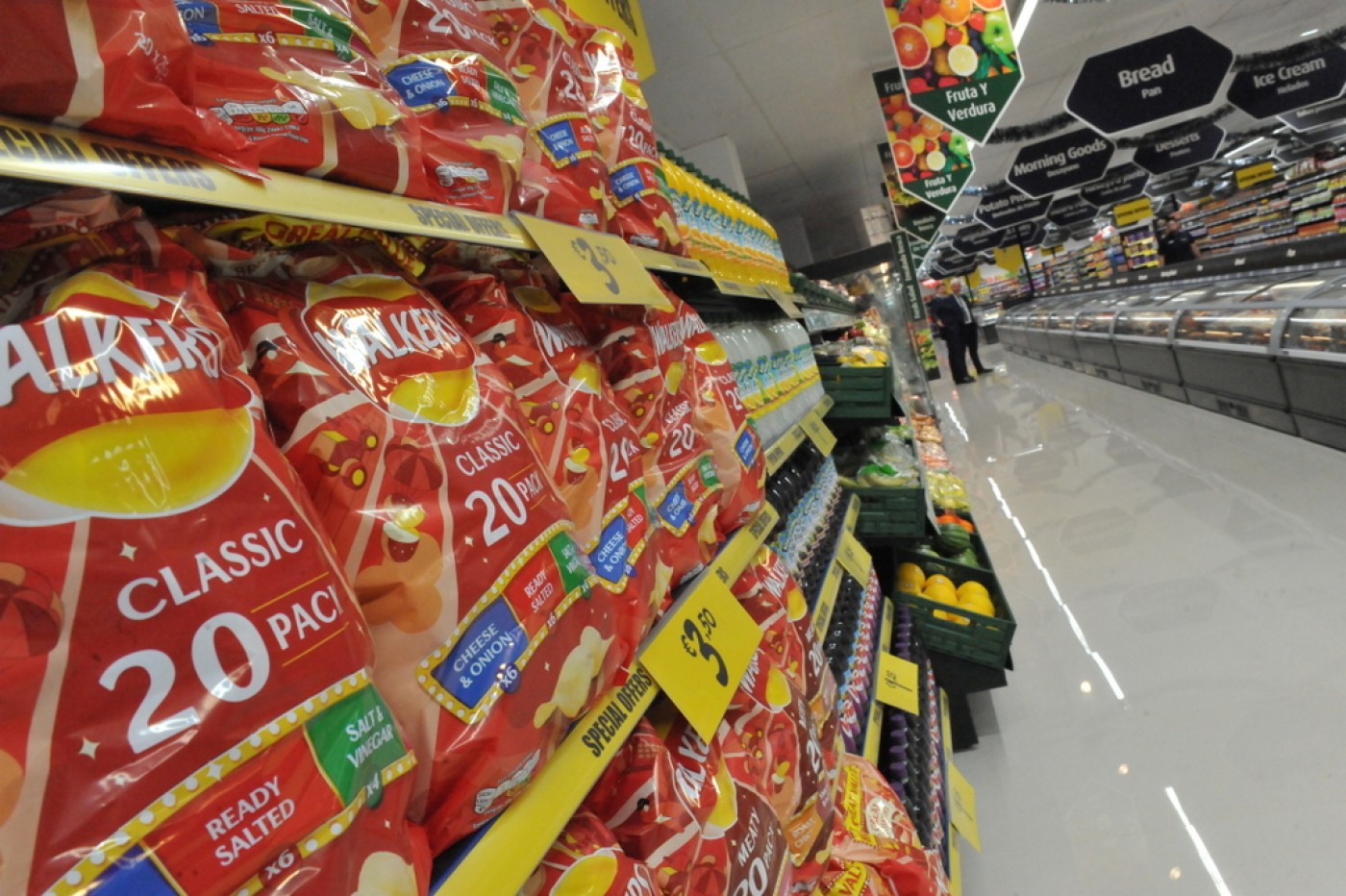 A vast selection of beverages awaits; carefully selected international wines, including some from Australia, a huge selection of bottled British beers, ales, ciders and stouts, British cordials and of course, plenty of tea and coffee with well-priced staple basics and brand-name offer packs.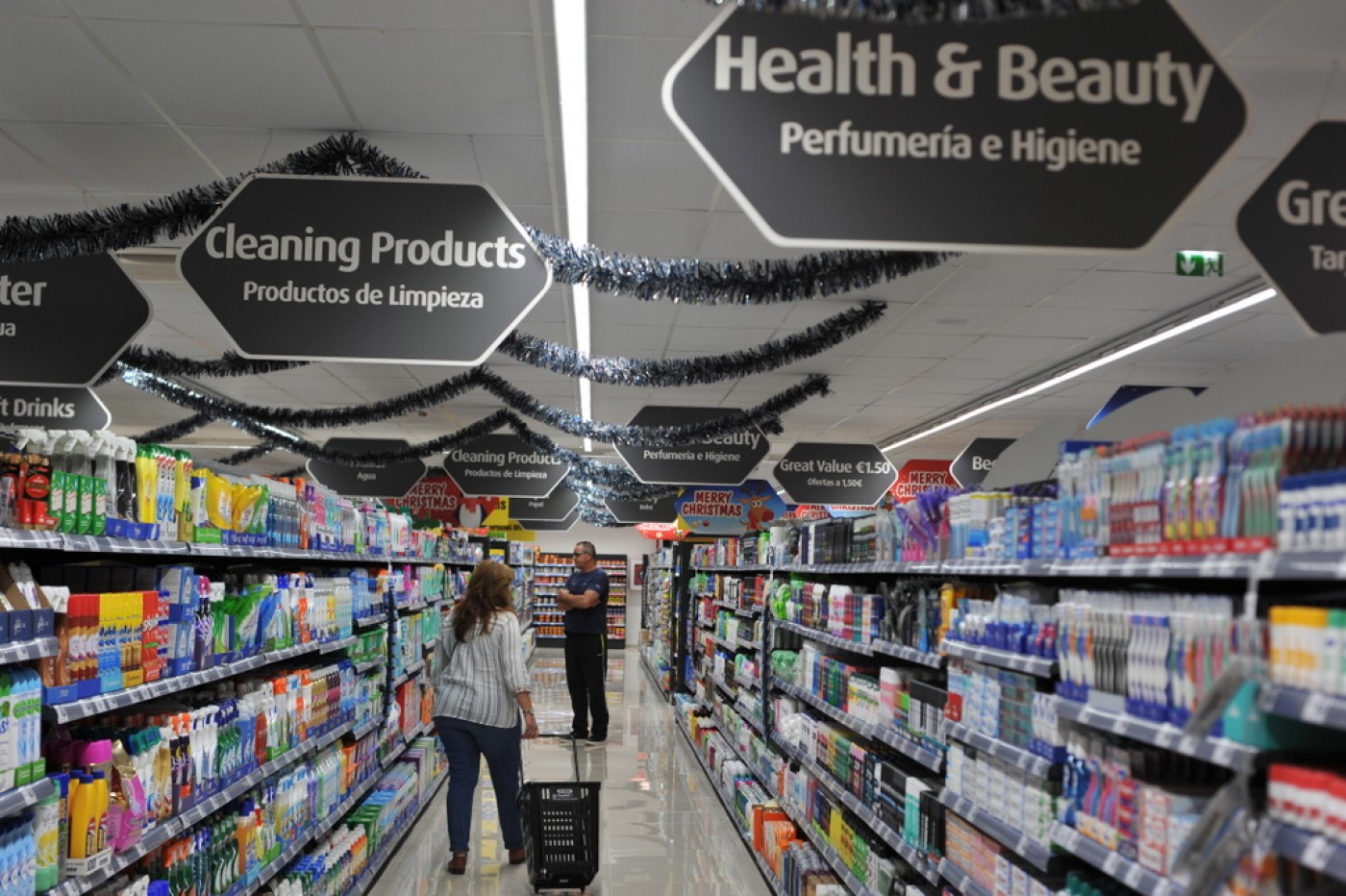 If you have a sweet tooth, then bring a trailer ready to stock up on cakes, cake-making ingredients, sweets, chocolates, seasonal chocolate products, desserts and dessert ingredients. All the Tesco branded favourites are on sale as well as Mr Kiplings, Warburtons, Cadburys, Auntys ready-made sponge puddings, Betty Crocker, Pud in a Mug and lots more!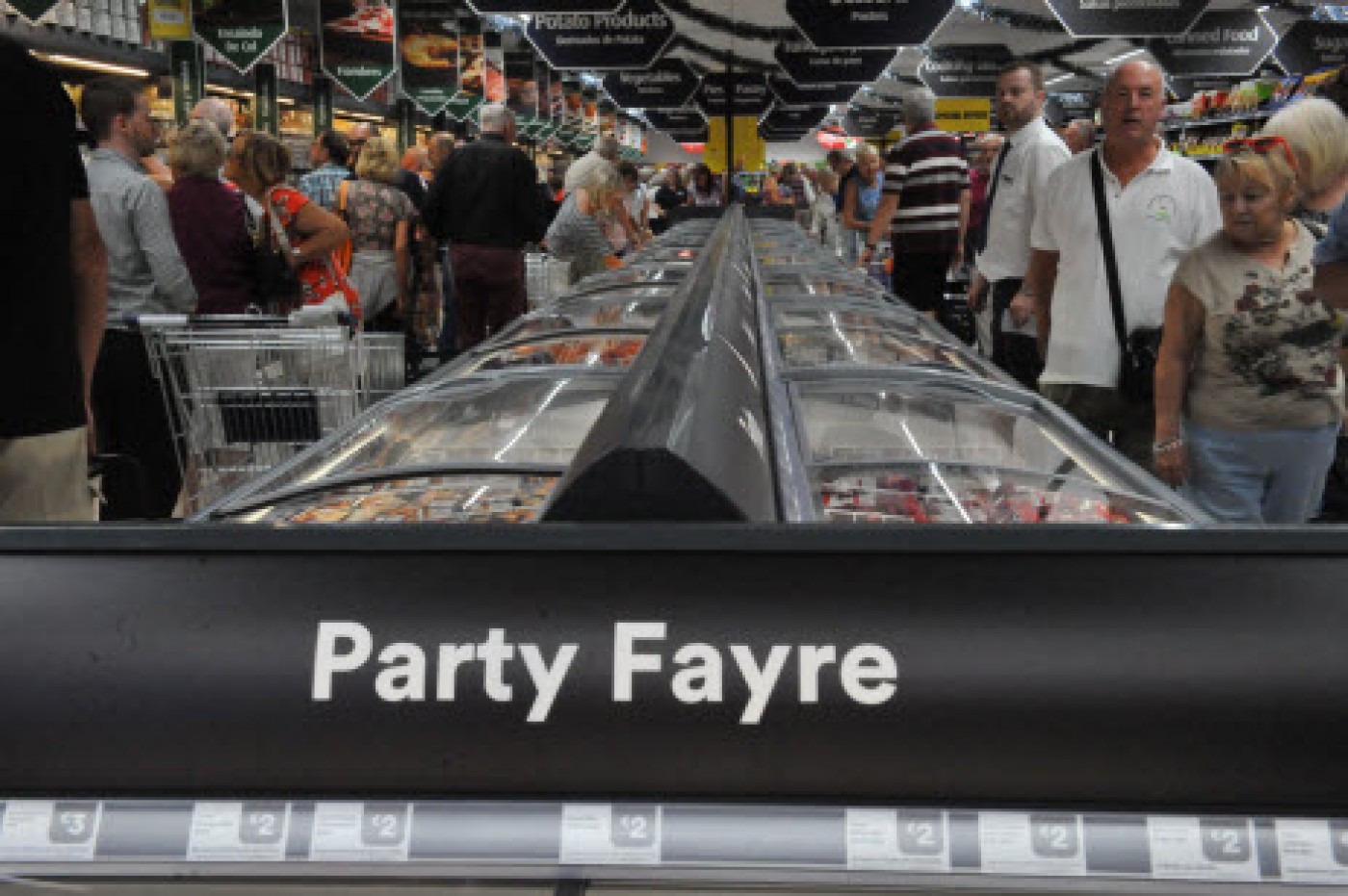 The store also offers household cleaning products, animal foods (including wild bird seed and fatballs for the birds), hygiene products, stationery, greeting cards, towels, wrapping paper, seasonal products, fresh fruit and veg and a wide range of frozen goodies.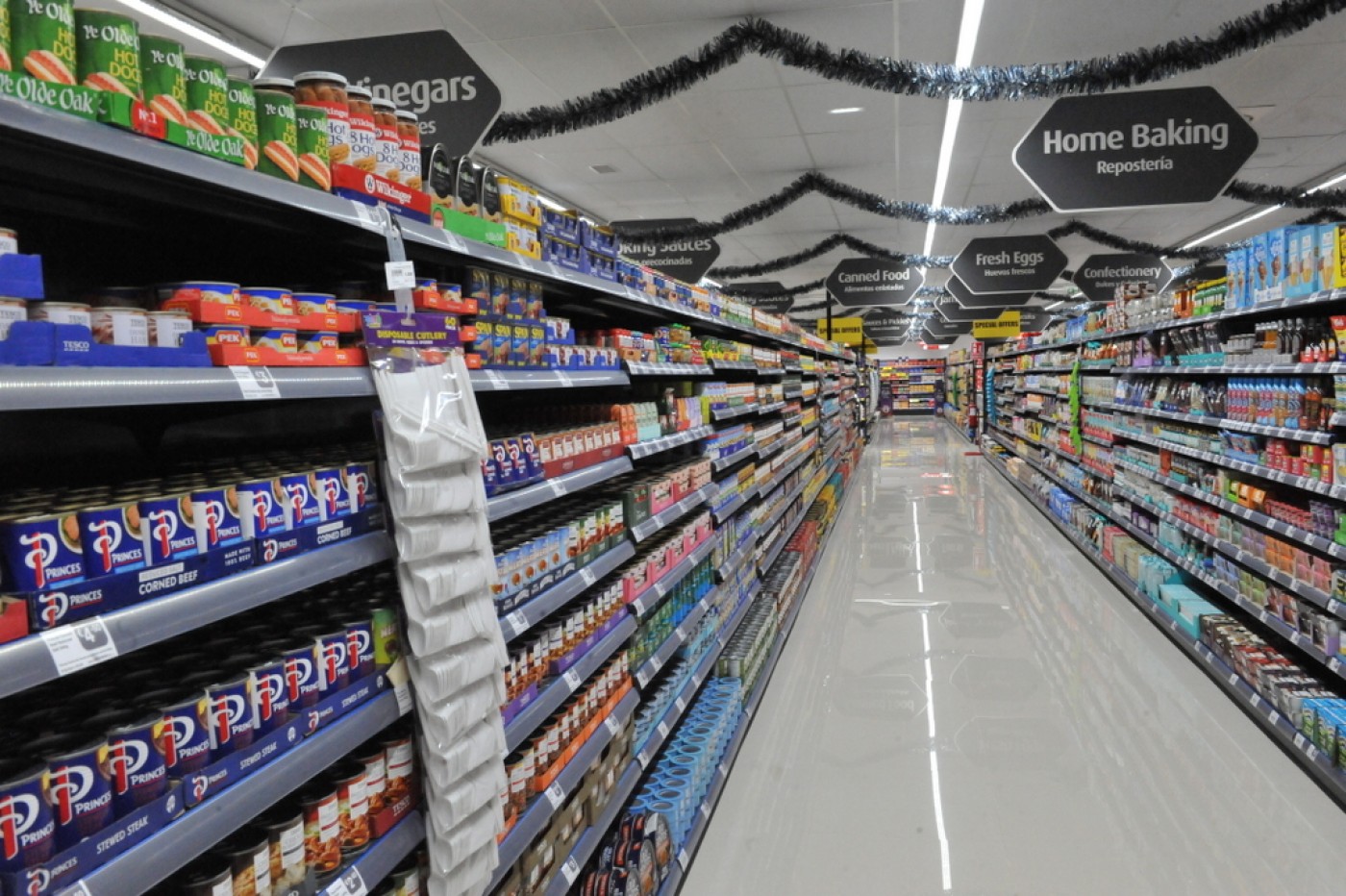 The food Co. is open seven days a week as follows:
Monday to Saturday 9am to 9pm (09:00 to 21.00) Sunday 9am to 6pm (09:00 to 18:00)
article_detail
Contact Murcia Today: Editorial 966 260 896 / Office 968 018 268