Squatter protection for holiday homes on the Spanish Mediterranean coast with Vesta Vigilar
The need for squatter protection is greater than ever as homes have been targeted during the pandemic
Owners face heartache and expense as squatting spreads throughout the Spanish Costas
There has always been a need for the owners of holiday homes in Spain to ensure that their properties are protected while they are unoccupied, and one of the unfortunate consequences of the coronavirus pandemic is that this has become even more necessary.
This is due to the increased activity of gangs who identify homes which are abandoned for long periods due to the owners being unable or unwilling to travel, break in and then sell on the keys to occupants, meaning a sharp increase in the number of squatters living illegally in homes which are not theirs. The situation is worsened by Spanish law, which states that owners have only 24 hours in which to notify the authorities of the break-in and achieve rapid evictions: after that, it is necessary to initiate lengthy legal proceedings which can last up to three years.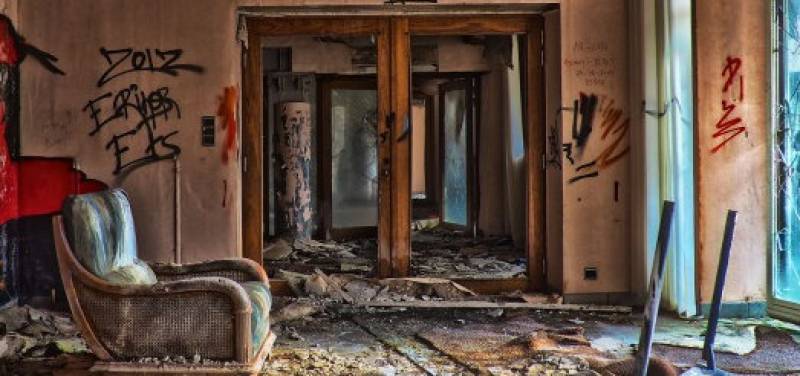 In the meantime, owners are left with utility bills and mortgage payments, while of course being unable to use their homes and constantly worrying over the damage which they might later have to repair.
For these reasons, Vesta Vigilar offer a complete home protection service, including 24/7 cameras placed within the home and monitored by staff who can report the presence of unwanted individuals immediately. At the same time a communications system incorporated in the cameras makes it possible to warn squatters that they are being watched, and this alone is often enough for them to leave of their own accord.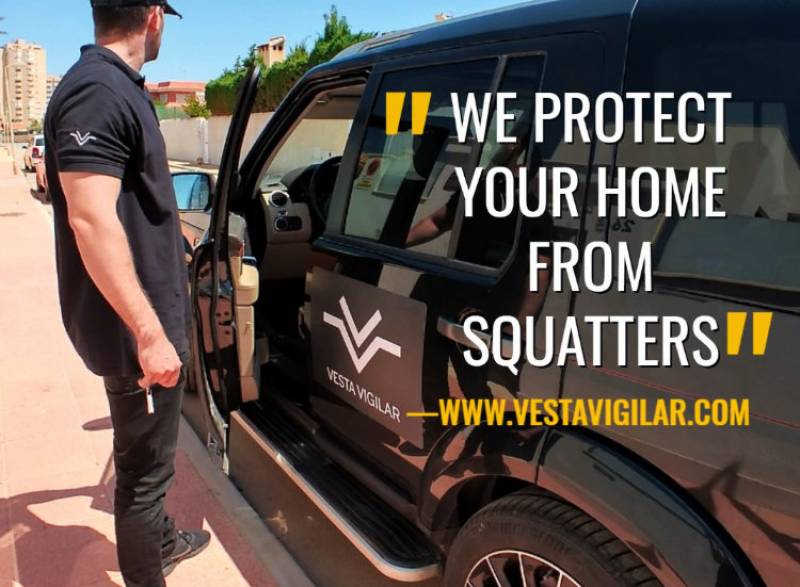 The aim, of course, is to prevent home invasion and to solve any incidents with the minimum of fuss, but in the case of prolonged occupation the legal team at Vesta Vigilar also take care of fighting cases in the Spanish courts until a favourable outcome is achieved. These services are included in the protection package at no additional cost, and full information is provided to owners throughout the process in English, Scandinavian languages and Russian, with the team continually adding more languages to their range as demand for their services grows.
Contact Vesta Vigilar now and find out more about how to protect yourself against the nightmare of squatters with one quick, easy, effective and affordable package, starting from as little as one euro per day, making sure that your home is waiting for you to enjoy the moment you next decide to head for the Mediterranean sun!
Address
Avenida de la Libertad 301, Planta 1 Puerta 3, Edificio Europa, 30710 Los Alcazares, Murcia
Tel: 868 999794

Vesta specialize in intrusion and squatter protection protecting holiday homes while owners are away
Failure to take immediate action against squatters can result in heartbreak and great expense for holiday homeowners
For many people owning a holiday property in Spain is a luxury to be enjoyed at certain times of year and perhaps a source of rental income at other times, but occasionally the dream can turn into a nightmare when squatters occupy homes which are left unoccupied and prove very hard to evict.
Unfortunately, the problem of squatters (or "okupas") is becoming more and more common in Spain. It is calculated that an average of around 40 homes per day are being illegally occupied throughout the country, and without specialized assistance it can take years for rightful owners to reclaim their properties.
During the pandemic, with second homes and holiday homes remaining unoccupied for longer periods due to travel restrictions, the phenomenon has become even more widespread, and professional gangs are entering properties and then illegally selling on the keys to occupants.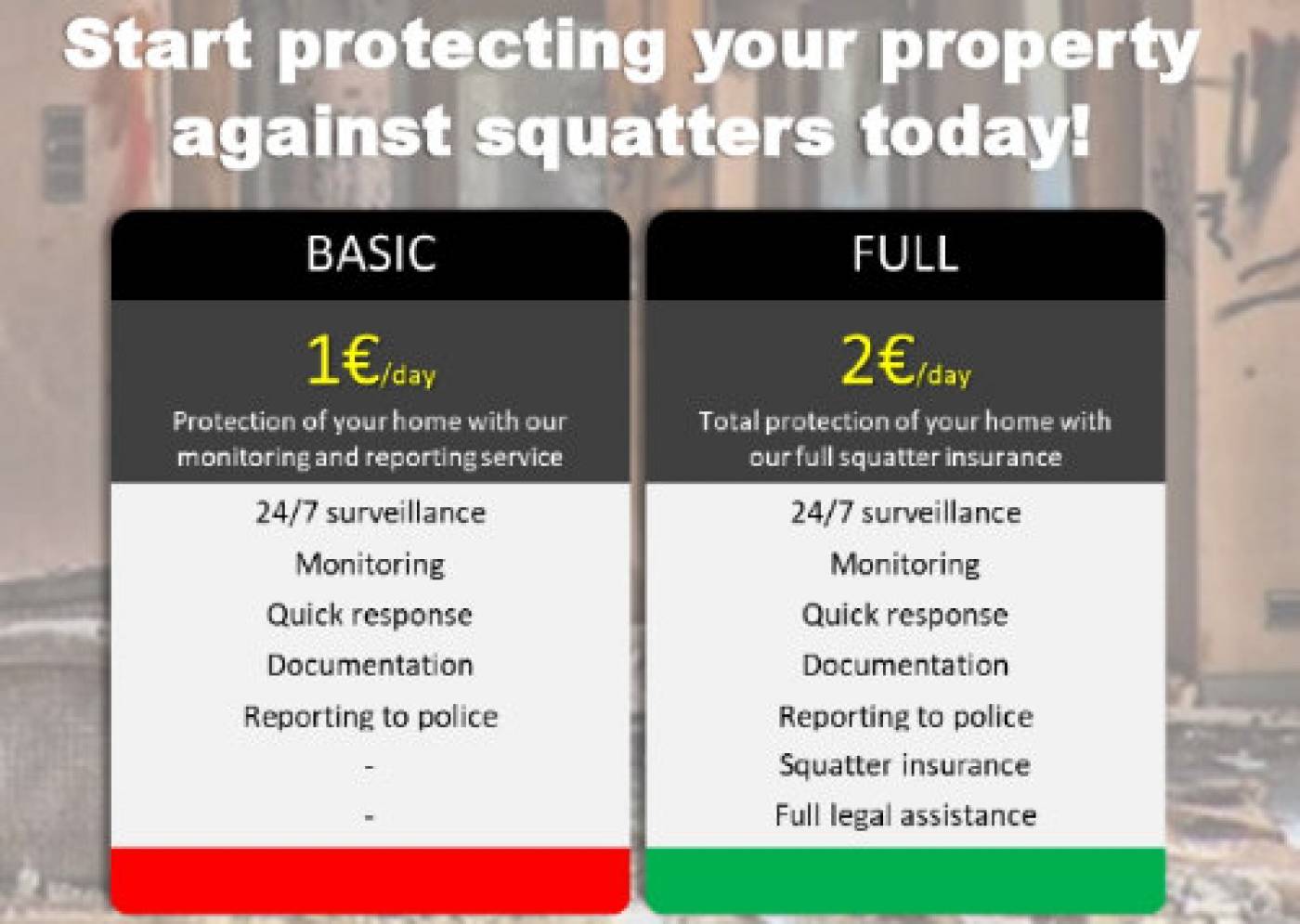 Fortunately, though, a few companies have become experts in helping homeowners to deal with the situation, and Vesta Vigilar is specializing in helping expat owners along the Mediterranean coast all the way from Valencia through the Costa Blanca, the Costa Cálida, the Costa de Almería and the Costa Tropical to Estepona in the Costa del Sol.
In the issue of squatting prevention is better than cure, and Vesta Vigilar offer advanced 24/7 professional monitoring of your holiday home in Spain. While the aim is to protect against home invasion, should your home be targeted by squatters the legal team at Vesta Vigilar are ready to document, report and fight on your behalf, ensuring you get complete squatter protection, that you regain possession of your holiday home as soon as possible, while providing full support throughout the entire process.
It is a fact that if your home is occupied by Spanish squatters you need to act fast. The law states that they can be evicted legally by the local authorities within the first 48 hours if the case is reported correctly, but otherwise "squatters' rights" kick in and it is obligatory to initiate a lengthy legal process which can last for anything between six months and three years.
In the meantime, owners are left facing bills, mortgage payments and a long period of stress and worry.
For this reason it is vital to ensure that you do everything possible to avoid your property being occupied, and to ensure that if it does happen is the incident is reported immediately and correctly.
Home protection with Vesta Vigilar
The home protection scheme created by Vesta Vigilar includes the installation of high-quality cameras in the most suitable areas of your home, each camera communicating with a main server. This enables operators to contact the owner immediately if an unwanted occupant is detected and to document all reported activity in order to be able to compile a full report for the police and local authorities.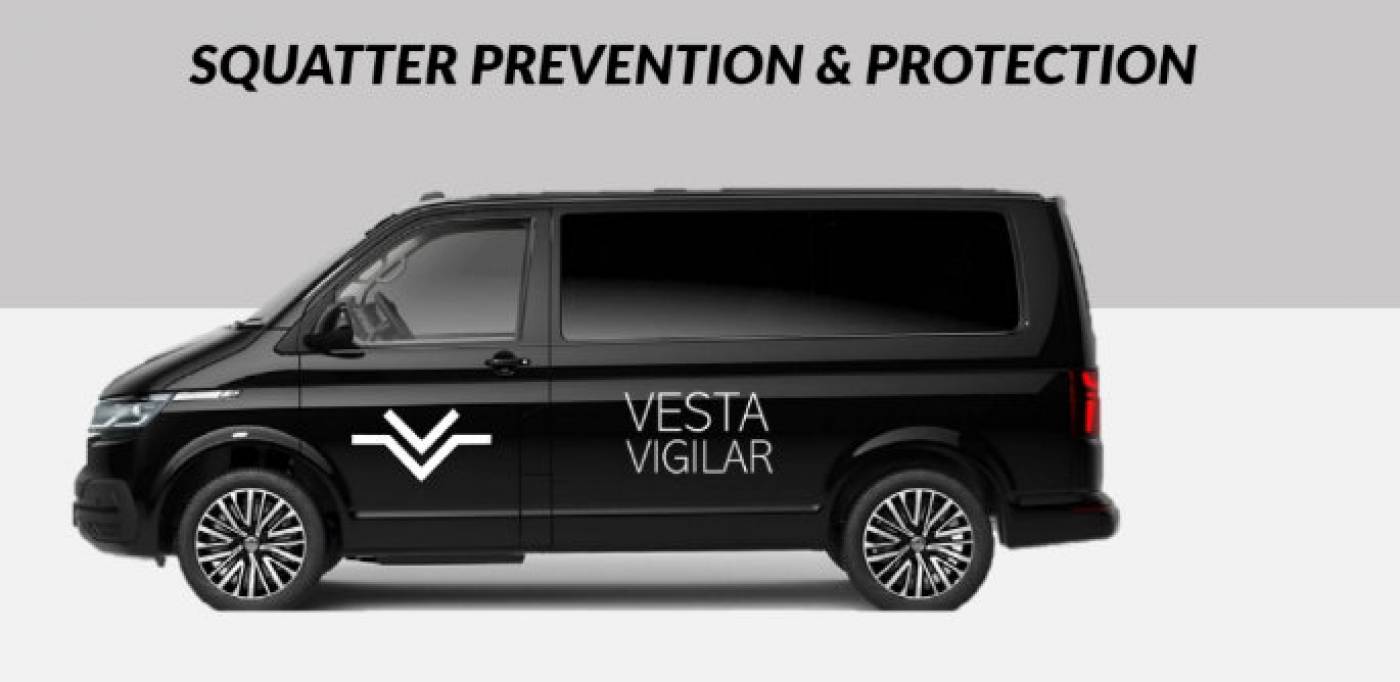 By granting power of attorney to the legal team of Vesta Vigilar you can be sure that all procedures are professionally and correctly carried out, guaranteeing effective protection. Even if immediate eviction is not achieved, they will fight the case in the Spanish courts at no additional cost.
In addition, the intruders are contacted immediately through the communication system included in the cameras and are informed that the property they have entered has an extensive squatter protection: this is often enough to ensure that they leave without further action being taken.
Contact Vesta Vigilar without further delay (office opening hours 9.00 to 17.00) to find out more about the protection they offer against home invasion and squatters in Spain: apart from Spanish, their multilingual staff are fluent in English, Scandinavian languages and Russian and they are continually expanding their services to cover more languages as demand for their services grows.
article_detail
Contact Murcia Today: Editorial 966 260 896 / Office 968 018 268