Date Published: 02/09/2014
Dirty work in Cartagena preparing for the autumn rains
ARCHIVED ARTICLE
1,000 kilometres of drains have been cleaned, and a new weather alert system installed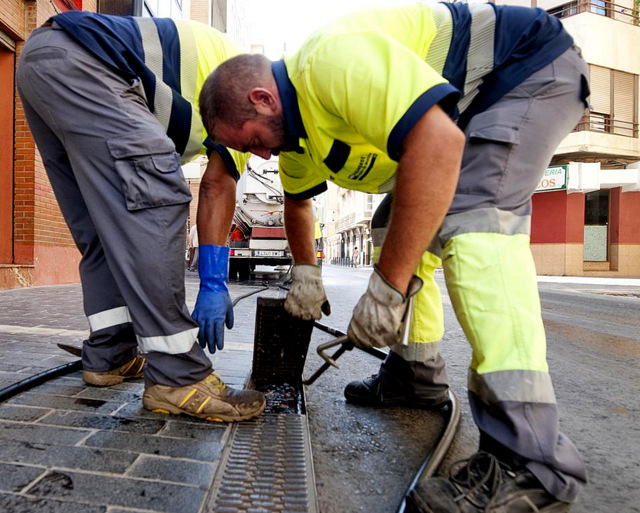 Nights are starting to cool down as autumn approaches, meaning the chances of heavy downpours, or maybe even a Gota Fría taking place increase considerably.

Across Spain councils are preparing for the possibility of floods and in Cartagena the annual dirty job of cleaning out the water, sewage and drains networks is well underway, contractor Hidrogea cleaning out thousands of drains, pumping stations and urban rambla accesses to make sure there are no accumulations of rubbish which could stop the flow of water when it starts to run.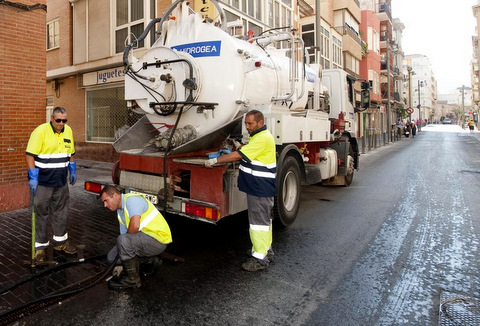 Work began on the 15th July and will continue until the 15th September, leaving the more than 1,000 kilometres of drains, 5,500 scuppers ( grates in the street) and 10 kilometres of sewage networks which service the city clear of rubbish.

64 pumping stations have also been given the once over, and 140 points considered to be of particular importance, which have been the source of problems in the past, have been given a thorough cleaning, along with other ramblas further out in the municipality such as the Rambla of El Algar and the Rambla de Canteras, amongst others.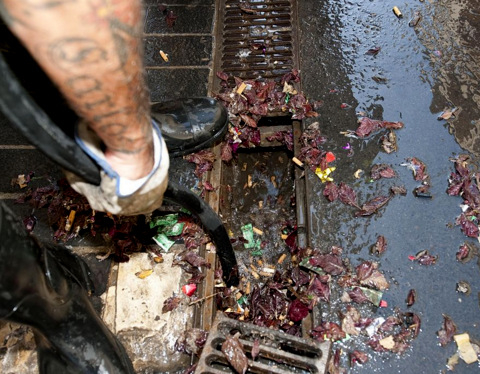 As well as the big clean-up, other preparative measures have included a revision of the various protocols which are activated at various stages of an emergency, testing to check water-run-offs are working properly and the installation of a new WICAST weather alert system to help municipal authorities activate personnel should it appear that a heavy downpour is imminent.

All that's missing at the moment is some rain, as Murcia grinds through the driest year on record since 1941.
Photographer: José Albaladejo
Contact Murcia Today: Editorial 966 260 896 / Office 968 018 268