Date Published: 27/08/2014
World Health Organization backs Spanish e-cigarette ban
ARCHIVED ARTICLE
The WHO advises against vaping devices until they have been proved safe
For some time now doctors have been calling for regulations to be introduced regarding the use of e-cigarettes, or vaping devices, and on Tuesday the World Health Organization finally published its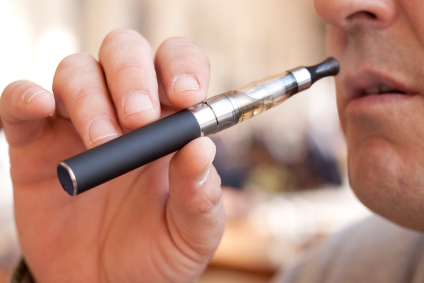 long-awaited report on the matter.

In Spain the use of e-cigarettes was banned in public buildings and on public transport in December last year, and the WHO report just issued urges governments to introduce stiffer legislation concerning the liquids used in them and their sale to minors, as well as regulating advertising campaigns. These recommendations will be debated by member states in October.

The report also expresses concern over the near-monopoly held by large tobacco companies in what has become a multi-billion-dollar market, and proposes that manufacturers should not be allowed to claim that their products can help "real" smokers to kick the habit until scientific evidence backs such claims up. In addition, it recommends that bans such as the one implemented in Spain should be enforced in other countries.

As for the liquids contained in vaping devices, the WHO proposes that "toxic substances" should be kept to a minimum and that flavourings such as fruit, alcoholic drinks and caramel should be banned.

The position of the WHO regarding e-cigarettes is that, until they have been proven to be safe, effective and of sufficient quality, smokers are advised not to use them. The risks associated with the devices have not yet been fully assessed, and at the moment it appears that they vary widely from one product to another in terms of the nicotine content and other chemical substances. This makes it difficult for users to know what exactly they are inhaling, and at the same time the beneficial effect of reducing tobacco addiction has not yet been empirically demonstrated.

Image: Copyrighted
Contact Murcia Today: Editorial 966 260 896 / Office 968 018 268