Date Published: 24/04/2014
ARCHIVED

- Greenpeace warn La Manga is under threat from global warming
Greenpeace includes La Manga amongst emblematic beaches threatened by Arctic melting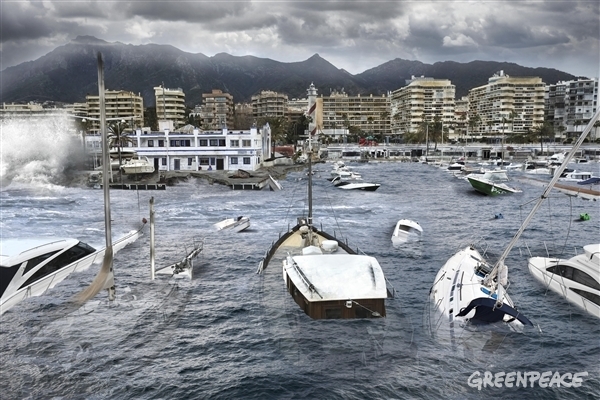 Greenpeace has issued an alarming warning that emblematic beaches all over Spain could disappear by the end of this century unless measures are taken to prevent the level of the oceans from rising and halt the process of global warming.

Among the beaches cited by the ecological organization are those of Marbella in the province of Málaga, Benidorm in Alicante, the Playa de La Concha in San Sebastián and La Manga del Mar Menor in the Region of Murcia, all of them being featured in a report which was presented to coincide with Earth Day on 22nd April. The report focuses on the tendency for Spain's climate to become more extreme, and warns that unless the melting of the polar ice-caps can be halted some of Spain's prime tourist attractions could simply be submerged.

According to Greenpeace, a one-centimetre rise in the level of the sea equates to the loss of one metre of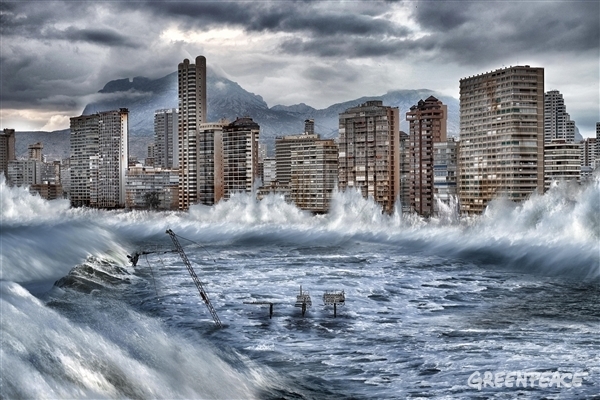 beach, and if the estimates of the UN's Intergovernmental Panel for Climate Change prove to be correct the sea will rise by 50cm by the end of the 21st century. On average, this will mean that what is currently the coastline could be half a kilometre out to sea within 85 years.

For this reason the ecologists are lobbying for the government to change its attitude towards the Arctic, seeing it as an essential mechanism for halting climate change rather than just another opportunity for investment and exploitation. Spain is an observer state on the Arctic Council, and rather than using this position to claim petroleum and fishing rights Greenpeace advocates the creation of a sanctuary in which both oil prospecting and fishing should be banned. In theory Spain has already backed an EU motion for such a sanctuary to be created.
The gist of Greenpeace's message is that time is running out. The melt rate in the Arctic is reported to be twice as high as in the rest of the planet, and according to the new report the amount of ice lost in the last four years is three times the size of Spain.

Among the effects that the melting of the Arctic could have on Spain are higher temperatures, which would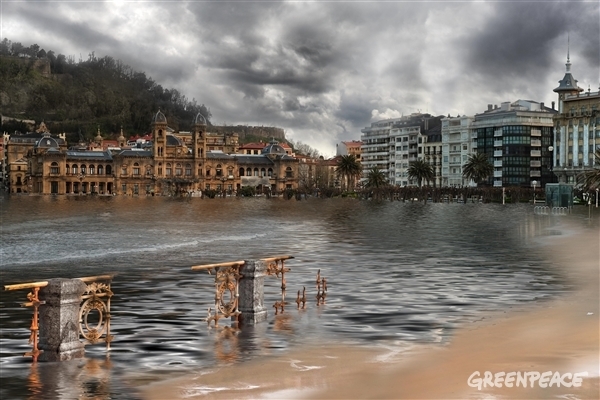 translate into less drinking water being available and a drastic reduction in the country's agricultural activity. In addition the demand for energy would go up and there would be an increase in the number of forest fires.

Equally dramatic is the forecast that along with the rising sea level there will be huge waves and frequent "super-storms", or cyclogenetic weather events, like those which occurred this winter as a result of the jet stream changing course, and on top of that the oceans would acidify and greenhouse gases would increase.
The cataclysmic scenario would also include the disappearance of areas like the Costa del Sol and the beach resorts which have sprung up along the Mediterranean coast, the spread of diseases such as yellow fever and dengue fever as mosquitoes migrate north from Africa, the disappearance of some wine-producing areas and the decreasing quality of others and the decimation of the tourist sector.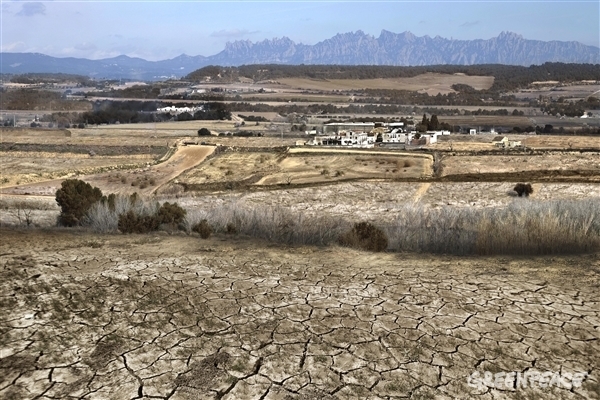 The events of this last Winter, and severe flooding in areas such as the UK have started to convince some that action must now be taken to instigate a more responsible attitude towards planetary protection, but the sad truth is that for millions of people (many of whom have children who will be the real victims of climate change) the smallest of contributions such as separating waste, switching off a light or walking instead of driving to the shops, is still too much of an effort.

Saving the Arctic, Greenpeace argues, is essential if Spain too is to be saved, and the organization is urging the government to renounce its fishing and petroleum ambitions in the seas around the North Pole.

Images: The cataclysmic consequences of climate change according to Greenpeace
Contact Murcia Today: Editorial 966 260 896 / Office 968 018 268