ARCHIVED

- Cost of living in Spain: Is it really cheaper than the UK?
ARCHIVED ARTICLE
-
How much does it cost to live in Spain? These are the prices of energy bills, Wi-Fi, shopping, eating out and more…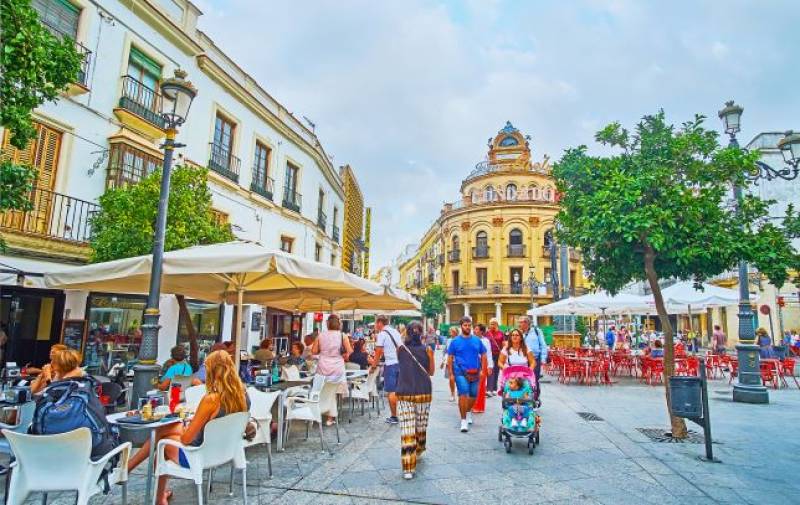 It's often said that life in Spain is cheaper compared to the UK, which is one of the many reasons (besides the weather, lifestyle and excellent food) that many people chose to move or retire to the
sunny Mediterranean country
.
But is it really true? Is it really cheap to live in Spain compared to the UK? Well, it's certainly a lot cheaper to buy property in Spain, but what about day-to-day living and necessities?
Here's the definitive Spain cost-of-living guide for expats:
Electricity, water and gas
Energy bills in Spain have been affected by the war in Ukraine and the global shortages as much as the UK, but the nice weather there means that spending on heating in Spain is much lower than in colder countries further north.
In Spain, you don't have to spend so much on heating and hot water in the winter, but that may be compensated for by spending more on air conditioning in the summer. Many Brits struggle with the
high temperatures
, so as well as the air con you may want to make use of ceiling fans or a swimming pool, all of which will add to your electricity and water bills.
In terms of gas, though, mains gas in Spain is not very common or even non-existent in some parts of the country and very few properties in Spain will have central heating or gas-powered kitchen appliances, unless they're run on
gas canisters
called '
bombonas
' which are bought separately for a regulated price of 18.55 euros a bottle. Other than this, most households in Spain only have to pay for electricity and water supply.
Paying for electricity and water is much easier. Electricity bills are normally paid monthly or every two months, while water is paid once every two months or every quarter. The easiest way is to pay by direct debit.
An average household in Spain, consisting of a family of four, consumes around 4000 kilowatt hours of energy a year. Thanks to caps on energy prices brought in by the Spanish government and a reliance on renewables and gas rather than Russian imports, Spain has one of the cheapest rates for electricity in Europe. As of winter 2022, electricity in the UK is three times more expensive than in Spain, and the cost of water is more or less the same.
Wi-Fi and telephone
When you move to Spain, you'll probably want to get a high-speed internet connection installed in your home. Luckily,
quality Wi-Fi is easily accessible in Spain
, which has one of the most extensive fibreoptic networks in the world – far more extensive than the UK.
A good-quality, high-speed internet connection in Spain costs between 30 and 50 euros per month, including line rental – approximately the same as in Britain. However, if you plan to live out in the countryside in a sparsely populated rural area, you may have to contract a wireless dongle service.
Weekly food shop
One of the places you will notice that you save a lot of money in Spain compared to the UK is when buying your groceries. Naturally, it depends on what you buy and how fancy your tastes. But on the whole, if you decide to shop in Spain's main supermarkets like Mercadona, Carrefour and Lidl, you can save up to a quarter on your normal shop than you would spend in the UK.
Spain also has excellent
fresh fruit and vegetable markets
, butcher's and fishmongers. If you buy local, seasonal produce, your groceries will even cheaper – up to a third of the price of their equivalents in the UK – because this is just a natural part of life in Spain, and not a bougie pastime or a passing chic fad.
On the other hand, if you're looking for brands you know from the UK and food which is not easy to find in Spain – things like gravy, mince pies and Yorkshire puddings – you will need to go to supermarkets and stores targeted at expats, where prices will be marked up significantly because of import costs. Buying these things could actually end up costing you more than they would have back home.
The price of alcohol in Spain is considerably lower than in the UK, especially with regard to wine, where a good bottle of Spanish wine can be bought for around 3 to 4 euros. Likewise, cigarettes can be bought for around a third of the price as in Britain because they are not taxed as heavily.
Eating out
Going out for lunch or dinner at a restaurant in Spain is much cheaper than in the UK, provided you stay away from the main tourist hotspots. If you stick to the traditional Spanish bars and restaurants that Spaniards themselves go to, you can get a nice filling meal for one, plus a drink, for less than 15 euros.
One popular option for eating out is to get a 'Menú del Día', a set-menu that gives you a two-course meal, plus dessert or coffee, for around 10 to 15 euros.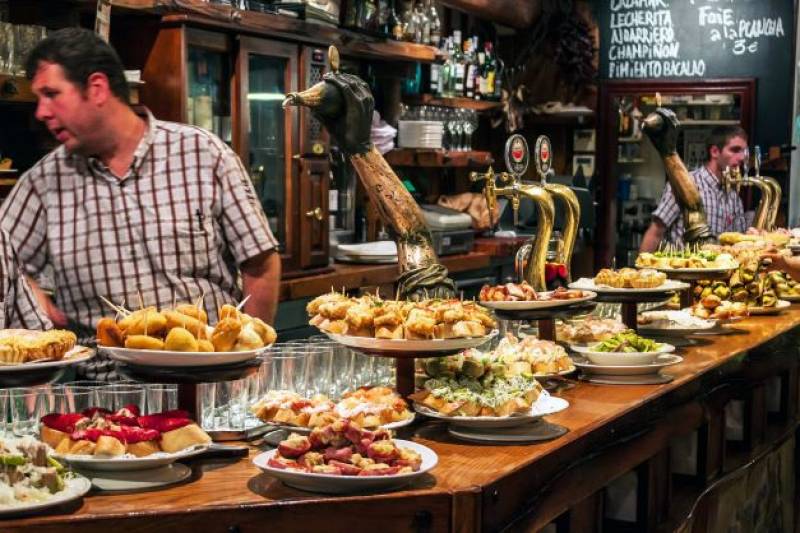 Another typical Spanish pastime is going out for breakfast – a nice café con leche with a tostada on the side – which can be yours up until around midday at any bar or coffeeshop for as little as 3 euros.
As with the food shopping, if what you're looking for is some creature comforts from back home, it's worth bearing in mind that restaurants which serve international cuisine are generally pricier. Incredibly, though, the most expensive places to eat, relatively speaking, are fastfood chains like McDonald's and Burger King, which in many cases are even more expensive than in the UK.
Getting around
Transportation in Spain is another thing you have to think about when you come out here. How are you going to get around? Will you use public transport or bring over your own car from the UK? Or maybe you prefer to buy a car once you're in Spain.
It's worth noting that public transport in Spain is generally of a very high standard, with buses and high-speed trains linking cities and towns together all over the country. What's more, public transport tends to be a lot cheaper in Spain than it is in the UK, especially for short journeys.
For example, a standard single bus fare around a city costs around 1.20 euros, but if you're planning to use public transport regularly it makes sense to get a multi-journey ticket or seasonal pass.
In fact, there are many municipalities where you can be entitled to unlimited free bus travel if you're registered on the local
padrón
(municipal census).
Taxis in Spain are also more affordable than in the UK because their prices are regulated by the individual local Town Halls, so ride-hailing apps like Uber, Bolt and Cabify are less common in Spain than they are in the UK.
Is there any area where Spain is more expensive than the UK?
In general, Spain is a lot cheaper than the UK in most things, but there are a few things that cost more in Spain than they do in the UK. For instance, white goods, computers and other technology are often more expensive due to the higher rates of taxation on these items in Spain.
Tempted to move to Spain? For help, advice and a comprehensive guide through your journey to becoming an expat, get in touch with
Micasamo Realty
. More than just estate agents with an-depth knowledge of the Spanish property market, the good folk at Micasamo provide an end-to-end service to help your transition to living in Spain be as smooth as possible.
staff.inc.ali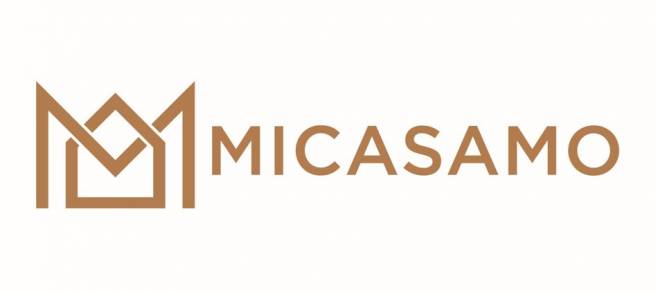 Address
Plaza Mayor, Bellaluz Pueblo, La Manga Club Murcia 30385
Tel: +34 868 707 997

Welcome to Micasamo Realty and company owners The Brown Family from the hit Channel 4 TV show, "Sun Sea and Selling Houses". We are a premier real estate agency dedicated to providing exceptional services to our clients. With a commitment to excellence and a wealth of industry experience, we are here to assist you with all your real estate needs.
Located in the heart of La Manga Club on the Costa Cálida, Micasamo Realty has established itself as a trusted name in the local real estate market. Our prime location allows us to have an in-depth understanding of the area's dynamics, market trends, and property values, enabling us to offer valuable insights and guidance to both buyers and sellers.
At Micasamo Realty, we offer a comprehensive range of services to cater to various real estate requirements. For buyers, our expert team of agents is dedicated to helping you find the perfect property that aligns with your needs, preferences, and budget. We listen attentively to your criteria and utilise our extensive network and resources to locate suitable options, arrange property viewings, and guide you through the entire buying process.
For sellers, we employ innovative marketing strategies and utilise the latest technology to showcase your property in the best possible light. Our team of skilled professionals will handle every aspect of the selling process, from pricing your property competitively to negotiating offers and ensuring a smooth transaction from start to finish.
Additionally, we provide specialised services such as property management, property rentals, investment consultation, and relocation assistance. Whether you are a first-time buyer, a seasoned investor, or looking to relocate, our dedicated team is here to provide personalized solutions tailored to your unique circumstances.
Micasamo Realty takes pride in delivering exceptional customer service, fostering long-term relationships, and exceeding expectations. We are committed to transparency, integrity, and professionalism in every transaction, ensuring that your real estate journey is a seamless and rewarding experience.
Contact Micasamo Realty today and let us guide you through the exciting world of real estate with our expertise, passion, and unwavering commitment to your success.
Micasamo office hours
Monday to Friday: 10am-8pm
Saturday: 11am-5pm
Sunday: 11am-3pm
Please scroll below for full property SALES listings:
Contact Murcia Today: Editorial 966 260 896 / Office 968 018 268