20th November, Andy Balsamo at The Arches, Los Alcazares
ARCHIVED ARTICLE
Smooth free entertainment with well priced food on offer from this popular eatery in Los Alcázares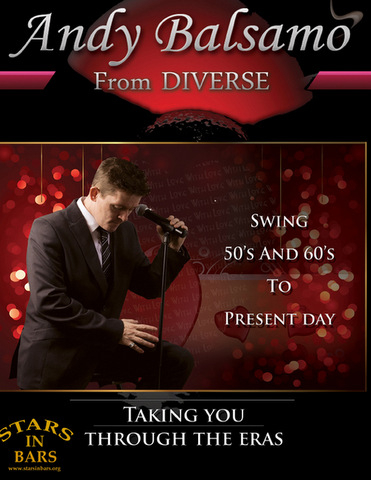 What's on at The Arches, Los Alcázares this autumn
20th November, Andy Balsamo, the best of the rat pack
23rd November Jimmy Mack, Rock n Roll
27th November, JJ Soulman, sweet soul
30th November, Angie McKay

Regular events at The Arches
Mondays- Dancersize between 12 Midday and 1pm.
Tuesdays- Ballroom dancing from 7pm to 9pm
Wednesdays - Dancersize at 11am and Line dancing 3pm.
Fridays - 4-5pm Zumba Gold, practical Zumba for the more mature, starting from 8th November
6-7pm Spanish - English conversation classes, all levels welcome, 5 euros a year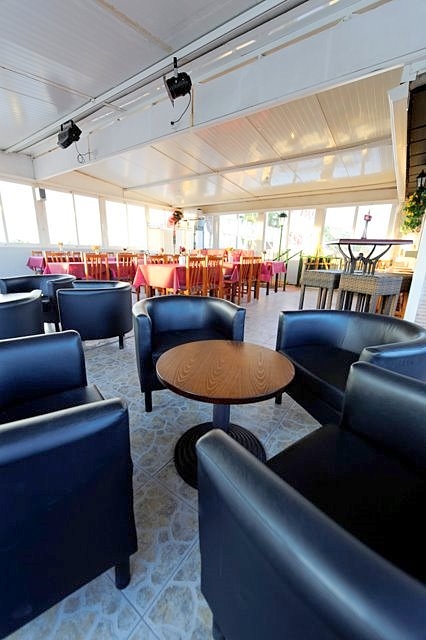 Starting 6th December, at 8.30pm, 1 hour dance lesson for Rock n Roll, then after the class, dance lessons 8.30pm to the end of the night to some great music. If you dont dance, then just come along and socialise.
Saturdays- Booksale every Saturday morning on behalf of MABS 2pm-4pm Jive lessons
10am - 2pm Second hand clothes stall for HELP Murcia Mar Menor

Great Value food at The Arches.
The Arches at Los Alcázares has a new evening menu offering a well priced menu de Noche, available between 7pm and 10pm from Monday to Saturday and 1pm to 10pm on a Sunday..

Diners can choose from one, two or three courses, and a variety of dishes, all within this set price structure: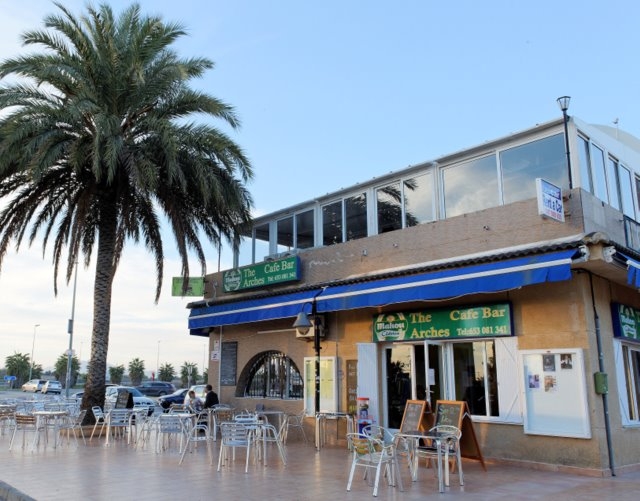 1 Course 8.95€, 2 Courses 10.95€ or 3 Courses for 12.50€, including a glass of wine, caña or soft drink per person, included with purchase of a 3 course meal.

Evening Menu de Noche
Starters: Soup of the Day, Prawn Cocktail, Crab Stick Cocktail, Garlic Mushrooms, Chicken Wings, Cheesy Garlic Bread, Mixed Salad

Main Courses: 6oz Rump Steak, 1/2 Chicken, Pork Chop, Chicken Breast (with a choice of BBQ sauce, Cajun or Plain), Liver, Bacon and Onions, Lamb Shank, BBQ Ribs, Steak Pie, Chicken and Ham Pie
All served with chips, mash or rice

Desserts: Homemade Apple Pie, Homemade Apple Crumble, Homemade Bread Pudding, Chocolate Fudge Cake, Profiteroles, Ice Cream.
All served with a choice of custard or ice cream

Also Available to order:
Bacon or Sausage or Ham, Egg and Chips, Burger and Chips, Cheeseburger and Chips, Cheese and Bacon Burger and Chips, Cheese and Egg Burger and Chips, Cheese and Mushroom Burger and Chips, Chicken Burger and Chips, 3 Egg Omelette with various fillings at 75 cents each, Spaghetti Bolognese, Lasagna, Shepherds Pie, Sausage and Mash, 8oz Sirloin Steak, Chicken, Beef or Vegetable Curry, Hunter's Chicken, Gammon with either Egg or Pineapple, Scampi, Various Salads

Breakfasts at the Arches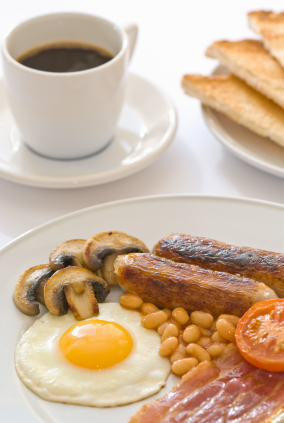 Breakfasts are served until 3pm Mon - Sat, and 12.30 pm Sun, and start from only 3.40 euros, then at lunchtime from Monday to Saturday the fantastic credit crunch lunch is available at only 6.25 euros for 2 courses. The choices change every day, with favourites such as spaghetti bolognaise, chicken and chips, chicken curry, liver, bacon and onion, shepherds pie on offer as main courses with a choice of starter as well. please book in advance.

The Arches Sunday lunches
On Sundays a traditional Sunday lunch is available, from 1pm and proper fish and chips is the dish of choice on Tuesday and Friday from 6pm to 9.30pm. Please book in advance.

For more info about The Arches, and a map, go to The Arches website or call Alison or Derrick on 653 081 341.
article_detail
Contact Murcia Today: Editorial 966 260 896 / Office 968 018 268