Date Published: 28/10/2016
ARCHIVED

- The search is on for more archaeological treasure in the bay of Mazarron
The 2700-year-old Mazarron II Phoenician boat will be brought ashore next year
The Department of Culture in the Murcia regional government has announced that it is to carry out an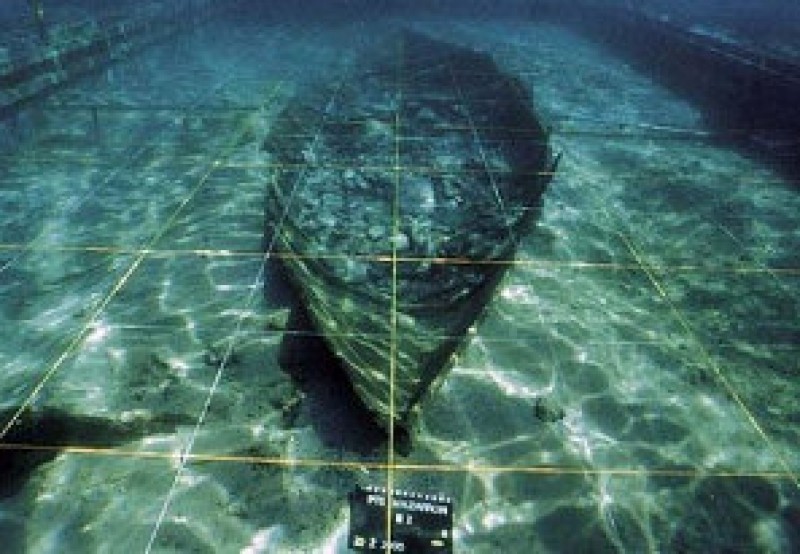 exhaustive search for any more archaeological treasures which might be lying on or under the sea bed in the bay of Mazarrón, before the "Mazarrón II" Phoenician boat is finally extracted from the site where it has lain since the 7th century BC.
The intention is to compile a 3-D map of the sea bed in the bay in order to locate any other wrecks or items of archaeological interest prior to the long-awaited removal of the Mazarrón II wreck from the sand off the Playa de la Isla, which will take place in 2017 almost 20 years after it was discovered. 10,000 euros have been set aside for the mapping project, which will concentrate initially on establishing whether anything of interest lies below the Mazarrón II.
Attention will then be turned to other areas of the bay where it is hoped that more wrecks will be located, not only of Phoenician boats but also from other periods. This work will be undertaken in collaboration with the Town Hall of Mazarrón and will require the services of divers as well as advanced mapping equipment and technology, as an attempt is made to "x-ray" the floor of the Mediterranean.
The "Mazarrón II" is believed to be the oldest complete boat yet found in Spain, and was found not far from the partial wreck of the "Mazarrón I" along with various items from the cargo it was carrying when it sank, personal possessions which belonged to the crew and an anchor. It has remained in the same location ever since it was found in 1998, covered by a metal case and a layer of sand to avoid any deterioration in its condition, but as of next year it will be back on land and efforts will be made to ensure that it can be exhibited in Mazarrón as soon as possible.
For more local news, events and other information consult the Mazarrón section of Murcia Today.
Contact Murcia Today: Editorial 966 260 896 / Office 968 018 268