FREE Weekly News Bulletin

Valencia Today news round-up, 11th to 18th July 2014
Correos chaos in the Vega Baja as tourists wilt in the heat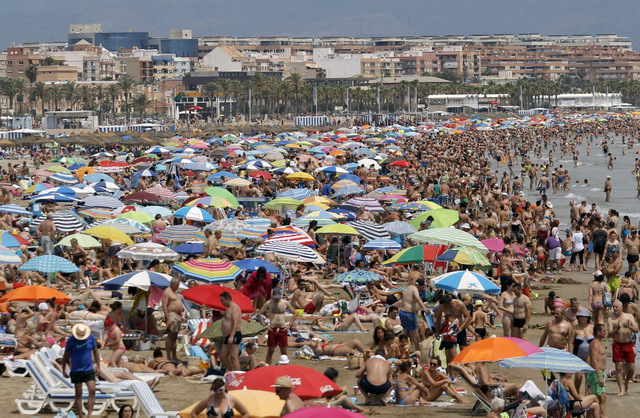 As the summer season begins to reach its peak and temperatures climb towards 40ºC the region of Valencia's tourist industry is making the most of its busiest season, but despite some indications that this could be a record year for the sector not all is good news on the Costa Blanca, it would appear.
On the plus side, more and more low-cost airline passengers are choosing the region as their destination – the Comunitat Valenciana now accounts for almost 15% of all such visitors in the whole of Spain – and the number of passengers using Alicante-Elche airport topped a million in June for the first time. However, all of this is of no use to local businesses and the regional economy as a whole if the visitors don't spend money here, and this week there has also been a warning from the Costa Blanca hoteliers that they have more vacancies than they would expect at this time of year, especially from Monday to Thursday. Alongside the falling numbers of cruise ship passengers at Valencia and Alicante this year, this comes as a reminder that the overall success of the region's tourist industry in 2014 is far from being a foregone conclusion, and that efforts still have to be made to ensure that the tourism offered matches the expectations of visitors and residential tourists as closely as possible.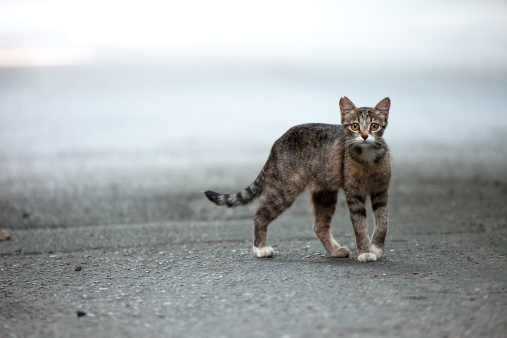 In order to achieve that aim, the role of Town Halls throughout the region is to make their municipalities better places to visit and live in, especially bearing in mind the importance of residential tourism, and many stories related to this have caught the eye this week. In Rojales, for example, where only a quarter of the population is Spanish, moves are at last afoot to ensure that local taxi drivers charge their customers according to fixed tariffs rather than questionable mental arithmetic, thus catering to the expectations of the northern Europeans who live in the area, and in Torrevieja it has been confirmed that a fully equipped walkway is to be built on the Dique de Poniente on the western side of the harbor, matching its longer counterpart on the Dique de Levante which has proved enormously popular with both visitors and residents.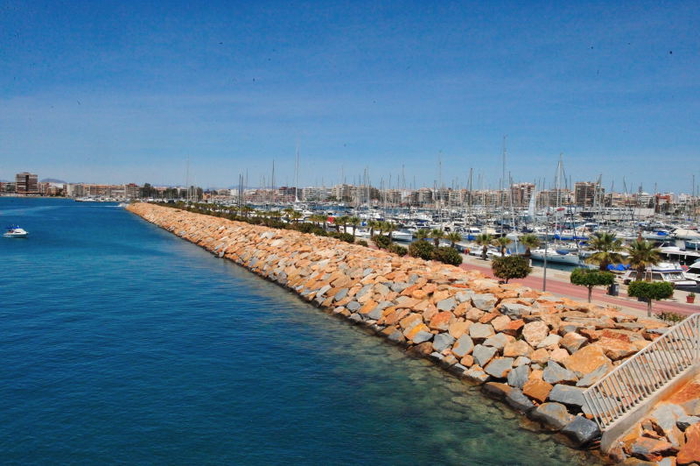 Similarly, in Orihuela Costa procedures have been set in motion to investigate an illegal toxic waste dump which is reportedly endangering the health of those on nearby residential developments, although the Green Party Mayor will not be actively taking part following his heart attack last weekend, and in Guardamar del Segura the council has warned that it will be fining people found feeding the feral cats which abound in the streets of the town.
Other local issues which demand attention in the Vega Baja area of the province of Alicante include the lack of postal services in Los Montesinos, where the electricity supply has been cut off causing "Correos Chaos", and the desperate attempts being made by the Policía Local in San Miguel de Salinas to operate effectively without a patrol car. Viewed from the outside these failings can sometimes appear comic, but to those living in the towns affected they can bring misery and annoyance.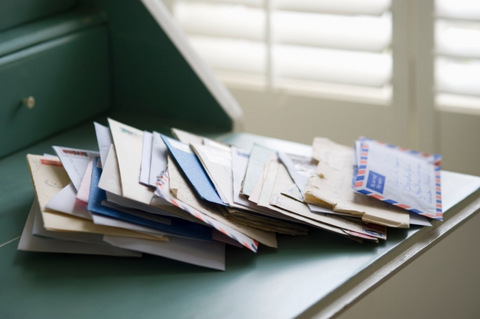 Despite this, though, foreigners continue to choose to live on the Costa Blanca, and a bulletin published by property valuation Tinsa this week reports that over half of all property sales in the coastal areas of the province of Alicante so far this year have been to non-Spaniards.
Elsewhere in the region of Valencia this week those in the news include the boy who was saved from a water mill after being swept away by the current in the river in Requena, the five people arrested after nine tons of stolen water melons were recovered in Cullera, and the archaeologists in Callosa del Segura who have unearthed three more Argaric graves in the 4,000-year-old settlement of Laderas del Castillo, which is believed to have been one of the largest in south-eastern Spain at the time.
Finally, as the week draws to a close so too does the latest Guardia Civil campaign to heighten awareness of the dangers of driving under the influence of drugs and/or alcohol by means of intensified random spot checks. Most of us have got the message by now, but this is clearly not the case of the South American woman who knocked down and killed a cyclist in the southern part of Torrevieja on Wednesday evening. The driver was found to be well over the legal limit for alcohol in the bloodstream, and until such cases cease to occur the spot-check campaigns are bound to continue.
What's On in Valencia, 18th to 24th July 2014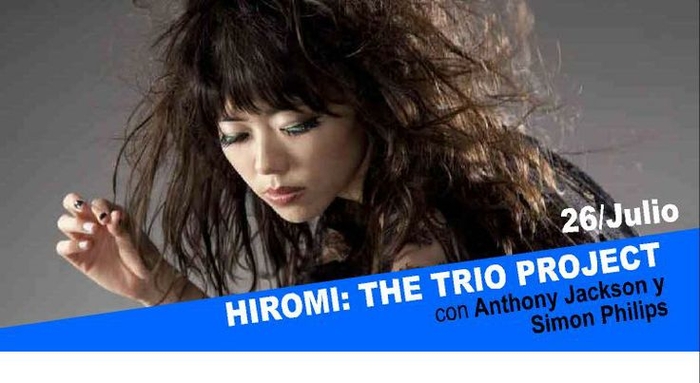 The two main events in Alicante this coming week are taking place in the provincial capital and Torrevieja, both of them featuring music but of very different styles.
In Alicante itself the Fijazz festival features a series of performers including Mike Stern, Bill Evans, Chick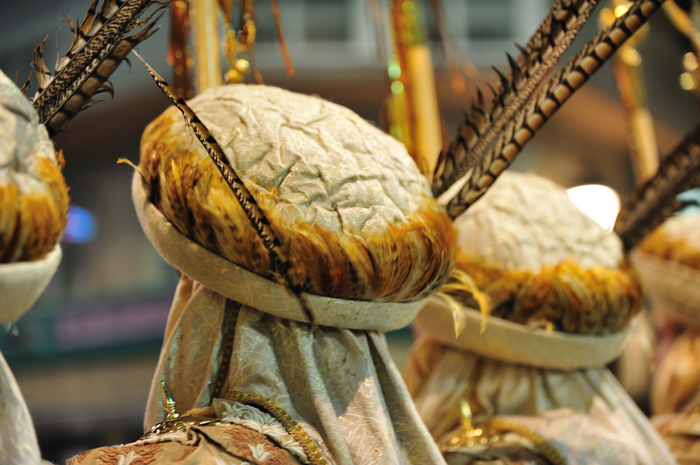 Corea, Stanley Clarke and Ximo Tebar, while in Torrevieja, after weeks of preliminary activities the 60th edition of the Habaneras festival gets under way on Friday evening with a special gala night. The competition itself lasts for the whole of the week, with events beginning every evening at 23.00, with the closing ceremony and prize-giving taking place next Saturday 26th July.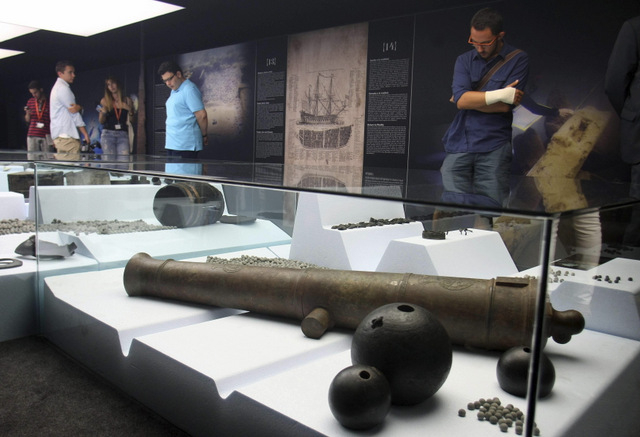 Elsewhere, a new exhibition has opened at the MARQ museum in Alicante containing items recovered from the wreck of a British Navy vessel which sank after running aground in the Ebro delta two hundred years ago, and this display runs alongside the other exhibitions containing related to the Han Dynasty in China and the history of wine in the province of Alicante. A heady mix indeed!
There are other local musical events, concerts and fiestas, added as they arrive in the office in the what's on section.
Spanish news round-up, 11th to 18th July 2014
Now that the summer is with us a high proportion of the Spanish have migrated to the coast, and inevitably stories related to the beach feature highly in the news. In Catalunya six beaches were hurriedly evacuated after three blue sharks were spotted cruising just off shore, and while in many parts of the country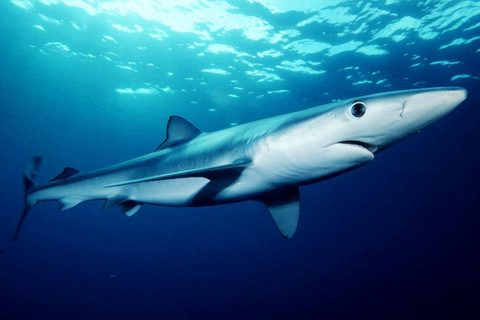 the feast day of the Virgen del Carmen was celebrated on Wednesday in Torrevieja the activities on the day before the maritime procession were put on hold as all the local fishermen hurried out to sea to take advantage of a large shoal of fat fish which had appeared offshore. Suddenly the bouncy castles and paella-making competitions were relegated to the background as the chance of a bumper catch took precedence.
The fishermen of Andalucía, meanwhile, will be breathing a sigh of relief after the news that the King of Morocco has finally signed a new EU fishing treaty which will allow Spanish boats back into Moroccan fishing grounds after a three-year absence, and, still on the coast, the resorts of the Balearics are once more overrun with tourist from northern Europe. Unfortunately many of those choosing the islands for their summer holidays from northern Europe seem to be of the opinion that it's a good idea to leap from hotel-room balconies into swimming-pools, a practice referred to in Spanish as "balconing": it's certainly not everyone's idea of fun, and the consequences if they miss their target can be fatal, as has been proven in various incidents over the last ten days.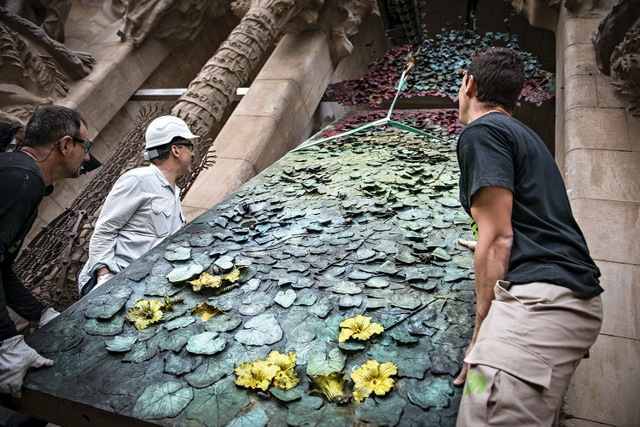 Apart from these misdemeanours, in general the picture for Spain's tourist industry looks promising this year, with record numbers of passengers passing through the country's cruise ship ports and airports. Unfortunately the number of people flying into Spain was accidentally increased by three last week when Ryanair had to repatriate three ladies from Mallorca whom they had accidentally flown to Stansted instead of Santiago de Compostela. Despite the unexpected bonus of spending a night in the idyllic setting of Essex, they were not impressed.
Elsewhere, Leo Messi's disappointment at failing to win the World Cup final may be softened by the news that he can proudly claim to be the highest taxpayer in Spain, having single-handedly contributed over 50 million euros this year. That may seem a lot, but it's nothing compared to the 3.2 billion euros "earned" by banks in commissions on cash withdrawals at ATM machines, a figure which has led to vociferous protests from consumer watchdog groups. Unbelievably, every man, woman and child amongst us contributes 70 euros to the banks every year from this abusive practice, so read this article, it may save you a lot of money!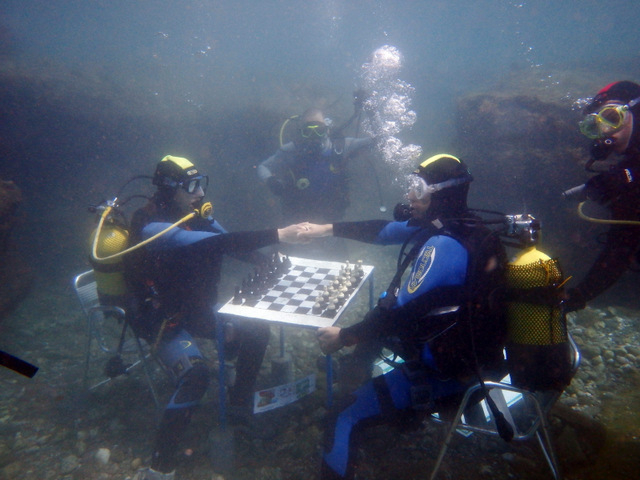 Finally, back to the beach, where those attempting to cool down in the sea might be interested in getting in some early practice for next year's underwater chess championship in Motril. Yes, underwater chess. Anyone who can find a way to set up a parallel darts tournament at a depth of ten metres will surely be onto a winner…
We've also had bulls goring Australian visitors, police nabbing one of the most wanted British criminals in Spain, handbags at dawn between Spain and Gibraltar again, and the first of a series of stunning bronze doors fitted onto the Sagrada Familia in Barcelona.
For full details of these and many other stories, including a Spanish property news round-up, visit www.spanishnewstoday.com
Murcia Today www.murciatoday.es
Click to read the weekly news and what's on round-up for the neighbouring Murcia Region

Currency round-up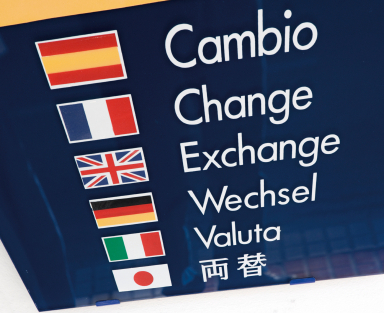 This week currency exchange rates have nearly hit a 23 month high for those changing money from sterling to euros, making Spanish property even better value and giving those who transfer their pensions across to Spain more for their money. If you still use a bank to transfer money, ask for a quote to use a money transfer service, you'll be amazed how much more you get for your pounds using this method!
Click for this week's currency round up showing the exchange rate between Sterling and the Euro.
Would you like to receive this free bulletin?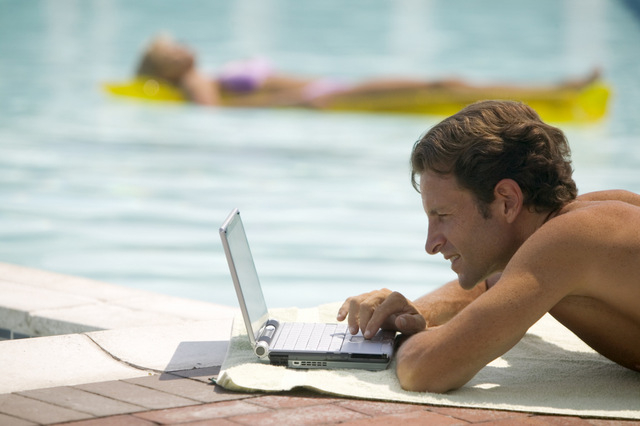 If you enjoyed this free weekly round-up, then please forward it on to your friends. If you have received this from a friend and would like to have it sent directly, then click Register for weekly bulletin to sign up.
We GUARANTEE your details will not be passed on, sold, or used for any other purpose, and are maintained in an isolated off-site facility from which you can unsubscribe at any time.
We also welcome contributions from local charities or clubs, including post event reports, news items and forthcoming events. Use the contact us button in the top header to contact our editorial team.
Images: Copyrighted Valencia Today and Efe. Full or partial reproduction prohibited.

Murcia Classifieds

Why not give Murcia Classifieds a try?
It,s FREE up to €500 for non commercial ads.

Click on an item or Read More to view full dtails

Recently Added
Select a Region or Area for more Local News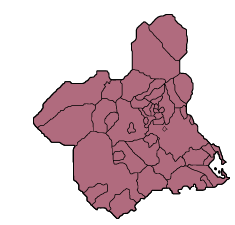 Contact Alicante News Today: Editorial 966 260 896 / Office 968 018 268