FREE Weekly News Bulletin

Valencia Today news and what's on round-up, 30th May 2014
Politics, tourism and the weather dominate the news, while the regional gastronomy spices up the events diary
Region of Valencia news round-up, 30th May 2014
The news in the Comunitat Valenciana this week has been dominated by a few big stories, starting with the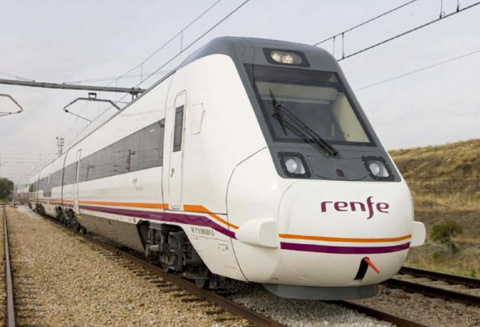 European elections last Sunday in which voters across the country expressed their dissatisfaction with the major PP and PSOE parties. The region of Valencia was no exception, and it will be extremely interesting to see whether this was just a protest vote or the trend will continue in the next municipal, regional and national elections.
Part of the reason for this dissatisfaction with the ruling classes is the corruption which often seems to be part and parcel of being a politician on Spain, and this was exemplified on Wednesday by the case of a former leading politician in the region of Valencia, Rafael Blasco. A 30-year political career which has always been

dogged by corruption allegations now finally seems to be over following his being sentenced to eight years in prison for repeated misuse of public funds during his time in office.
Another ongoing story in the news is the drought in the south-east of Spain, and this week it was announced that central government will be supplying aid packages to stricken farmers in the province of Alicante and the neighbouring Region of Murcia. Unless it rains soon, though – and more than the light showers which fell on Wednesday – these packages may soon have to be supplemented with more help in order to save the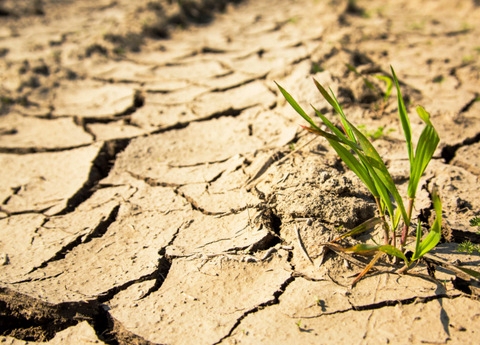 region's agriculture.
The drought also means an obvious increase in the fire risk, and this week two blazes requiring the attentions of firefighters were in Orihuela on Sunday and Monday and in Cocentaina on Saturday.
Another major story hitting the regional headlines (again) this week was the developments at Castellón's "ghost airport", which now hopes to open before the end of the year and end Aena's virtual monopoly on Spain's airports through the investment of a Canadian management company. The infrastructure was officially declared open over three years ago, but since then the Comunitat Valenciana's third international airport has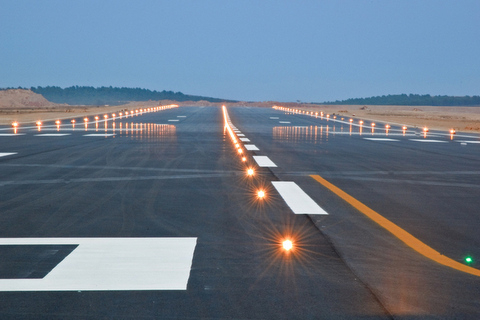 been totally devoid of aircraft.
If Castellón airport does eventually start bringing visitors to the region, it will be in competition not only with the airports of Valencia and Alicante, but also the high-speed rail network. This week the Madrid-Alicante line of the AVE service resumed normal service with more daily services than before, and in response low-cost airlines have been cutting the price of flights between the Costa Brava and the capital. This not only stimulates tourism in the area, but also offers residents in Alicante a cheap and quick means of visiting Madrid!
Still on the topic of tourism, various figures published this week show that although more tourists are coming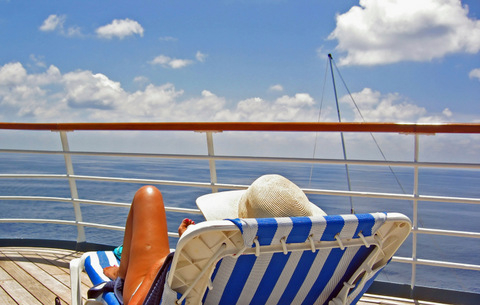 to Valencia, they are not spending much more than in 2013, in spite of having spent nearly 1.2 billion euros in the region this year so far. However, the regional authorities are doing their best to attract more of the traditionally high-spending Russians by promoting the area in Moscow, and at the same time the new cruise ship port management team in Alicante appear to be achieving some success in their bid to tempt cruise liners back to the city.
In Pilar de la Horadada, meanwhile, the local council is concerned about the long-term future of the coastline, and are attempting to finance major infrastructures offshore in order to halt the process of erosion which every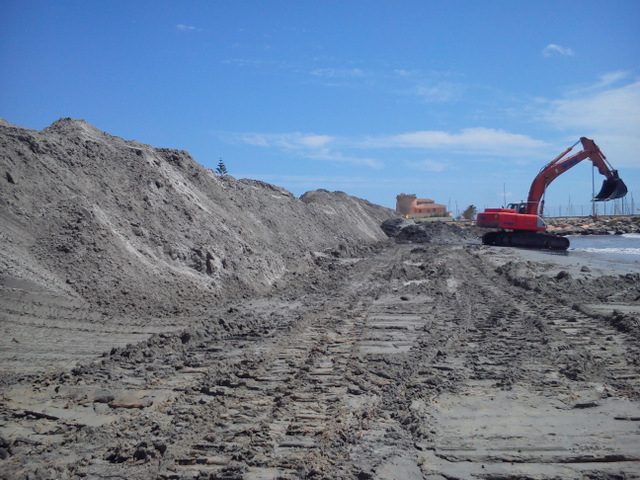 year makes it necessary for huge amounts of sand to be redistributed on the municipality's beaches.
As always drugs have been in the news this week, with a vendor being arrested outside an Orihuela secondary school and eleven people needing hospital treatment after consuming barbecue food containing marijuana in Llanera de Ranes, in the province of Valencia.
Elsewhere, mains gas has finally reached parts of Torrevieja, in Orihuela illegally built properties have been subjected to fines rather than being demolished, and a mystery boat which appeared in La Vila Joiosa is puzzling police.
And in Alcoy, the perils of addiction to gambling were exemplified by a barman in the town centre who removed 1,400 euros from the till and fed them into the establishment's slot machine. In an attempt to conceal his wrongdoings he then sliced his own arm open with a kitchen knife and claimed he had been the victim of violent robbers, making such a good job of it that the wound needed sixteen stitches. The police soon caught on, though, and he now faces various charges.
Plenty more local new stories in the Valencia news section, updated daily
Vega Baja what's on summary
What's On in Vega Baja area
One of the main attractions of living in Spain, apart from the weather and the beaches, is the food, and this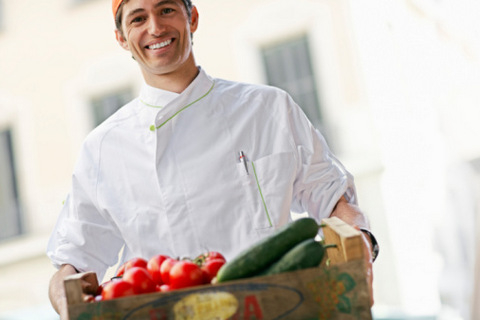 weekend marks the start of a very special gastronomic event in the city of Orihuela. A spot of tapas and a Menú del Día are all very well, but over the next week the event in Orihuela offers a chance to sample the very best in regional cuisine with special set menus in some of the Vega Baja's finest restaurants. These gourmet meals may sound expensive at 30€ a head, but on a normal day to try them à la carte would cost at least double, so for those of a culinary or gastronomic bent this is an opportunity not to be missed.
For those opting out of the Orihuela festival the tapas route in La Torre de la Horadadafinishes on Sunday,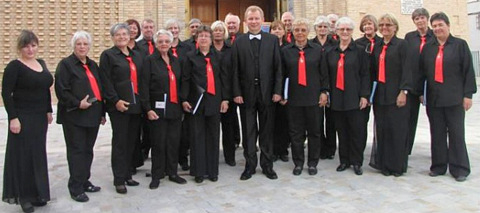 while if you need to work up an appetite there's the 7.2-kilometre run in Torrevieja at 13.00, also on Sunday.
In terms of musical entertainment, Les Misérables ends its run in Alicante on Sunday, while on Friday evening Spanish pop group Café Quijano continue their comeback in Elche after a long absence from the country's stages. Also on Friday there's a free classical concert in Pilar de la Horadada and an operatic recital in Torrevieja.
Saturday features another free concert, this time in Orihuela, and on Sunday the music continues with a free choral concert in the main church of Pilar de la Horadada given by Coro Pilar. If you fancy an outdoor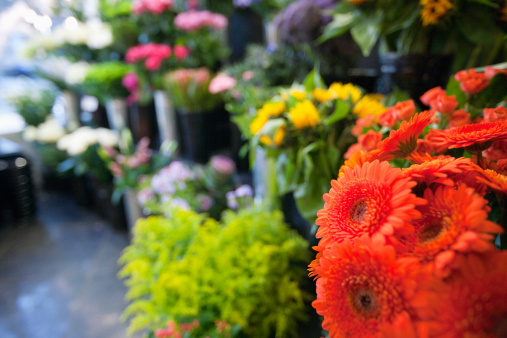 excursion on Sunday, though, the Pilar de la Horadada flower market is being held at 10.00, and the Merca-de-Arte arts and crafts market returns to the streets of Orihuela.
Next Friday there's an interesting free flamenco fusion concert in Almoradí, and looking even further ahead, jazz fans need to start making notes in their diaries for two festivals in the summer. The Seagram's Gin Jazz Festival takes place in Valencia in June and July, with advance ticket booking recommended to catch performers such as Stacey Kent and Freddy Cole (brother of Nat), while in Alicante the Fijazz festivalin late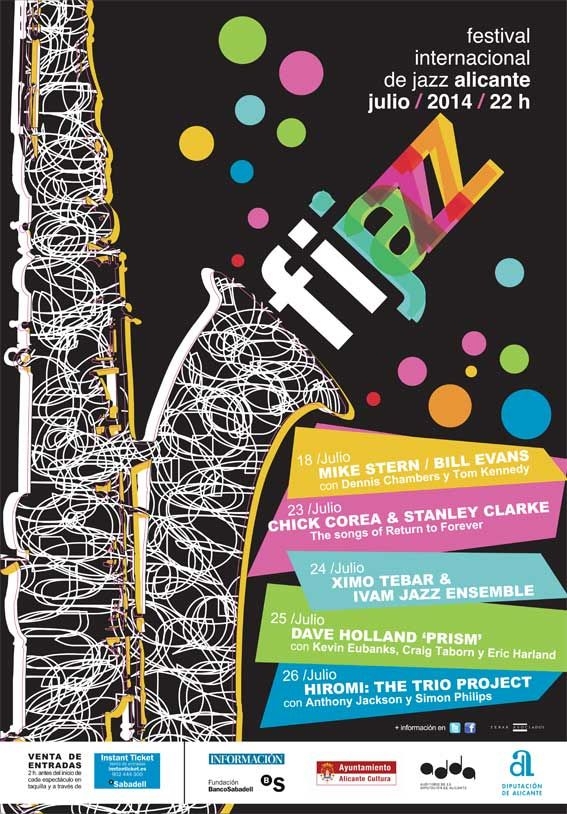 July includes top names such as Chick Coreaand Dave Holland in the line-up.
For rock fans unable to make the reunion concert of The Libertines in London, it has been announced that the group led by Pete Doherty will also be performing at the Benicàssim festival in Castellón on 19th July.
Apart from that, don't forget the exhibition of works by local artists in San Miguel de Salinas in the tourist office, and just across the border in Murcia the summer season has already begun at the Terra Natura water park.
More what's on in the local what's on section, updated daily.
Spanish news summary, www.spanishnewstoday.com
The Spanish national news this week was dominated in the most part by the fallout from the European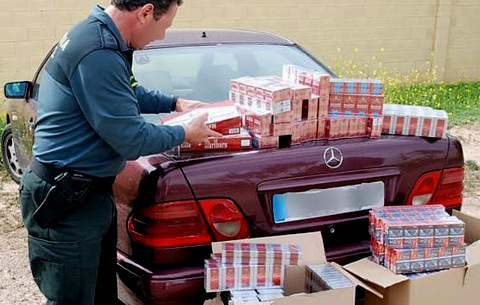 election results on Sunday, which served to show to what extent the country's voters are disillusioned with the main PP and PSOE parties. Although the PP took some crumbs of comfort from the fact that they received more votes than their rivals, for the first time since the democracy the two main parties totaled under half of the votes, with secondary left-wing groups, some moderate and some more extreme, benefitting from the general disenchantment with the mainstream parties. Whether these results will be repeated at the next national elections is doubtful, but in the meantime they cost PSOE leader Alfredo Pérez Rubalcaba his job: he announced his resignation on Tuesday.
And this week the government responded to criticism that it was failing to listen to the message of voters by confirming that it is modifying the citizen security law which has caused so much upset recently after legal experts warned that elements of the new legislation could be deemed unconstitutional.
The good news, though, is that the country's economic recovery seems to be gaining momentum. This was confirmed during the week by the IMF, and if the tourist sector is anything to go by more good news is on the way during the rest of the year: foreign visitors to the country are spending more than ever in Spain this year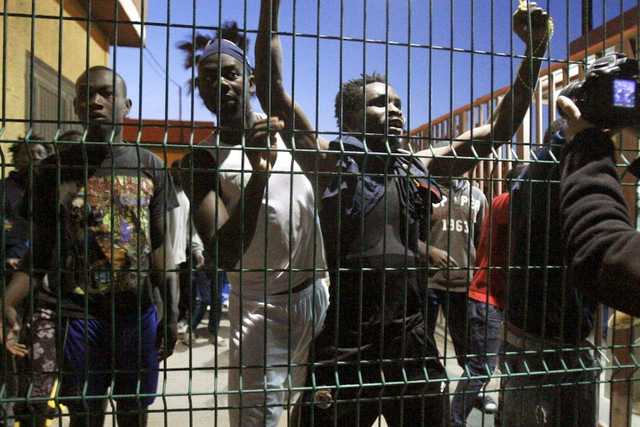 so far. Another good sign is that spending on public works appears to be increasing, and in addition, the property sector seems to be reaching a point of stability at last after seven years of turmoil: for more details see the Spanish News Today weekly round-up.
Elsewhere, the authorities are warning that the proliferation of fake brand clothes and accessories on sale in street markets is harming the country's textiles sector, 500 more illegal immigrants made the crossing from Morocco into Melilla, illegally imported sexual performance enhancement medications were seized in raids all over Spain, and in an unusual move the head of Spanish tobacco distribution company Altadis took it upon himself to demand that taxes on cigarettes be increased in Gibraltar to try and stem the tide of illegal fakes which continue to flood into the country from all borders .
Others in the news this week include Miguel de Cervantes, the author of Don Quijote, whose remains are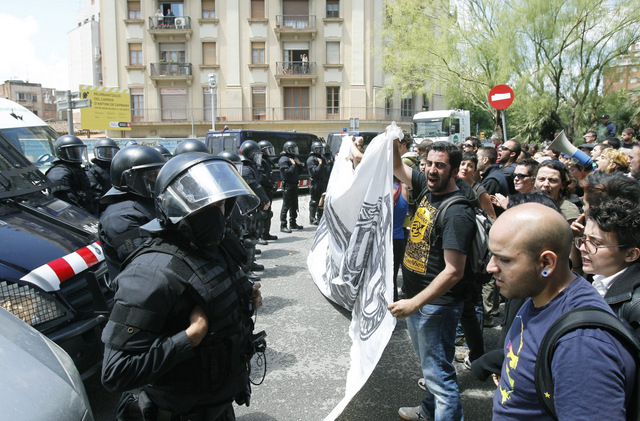 being searched for in a Madrid church, and are now one step closer to exposure, and unscrupulous fraudsters who look set to rekindle the horsemeat being sold as other meats scandal, following a series of raids and arrests.
But following jellyfish and angel sharks two weeks ago and a toilet snake last week, this week's round-up ends with sea lions and beluga whales. Scientists at a Madrid university have published a study showing after a number of experiments, all of which involved feeding the animals fish, that marine mammals have the ability to count, putting them on a par with primates in their numerical ability.
It's the time of year when millions all over Spain are filing their income tax declarations for 2013 – if you need a helping hand, call in a dolphin!
www.murciatoday.com Murcia Today
Across the border in Murcia it's been a fairly uneventful week, one of the most interesting stories for those with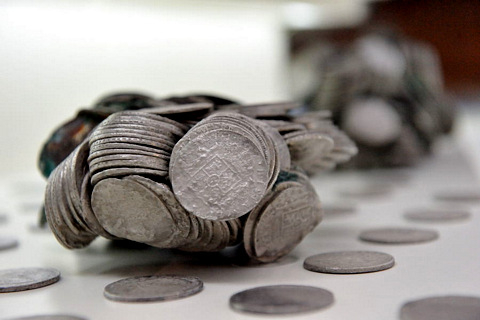 an interest in history being the inauguration of a new static exhibition in the ARQUA subaquatic museum, showing 8,000 of the gold and silver coins recovered from the wreck of Ntra Sra del Mercedes. These coins were the fruit of a bitter dispute between the Spanish government and American recovery company, Odyssey, who recovered them from the seabed 200 years after a British battleship had sunk the Mercedes, who was carrying the coinage to finance Spanish war efforts in Europe.
Lots of local news and what's on for the Murcia Region in the dedicated Murcia Region bulletin.
Currency round-up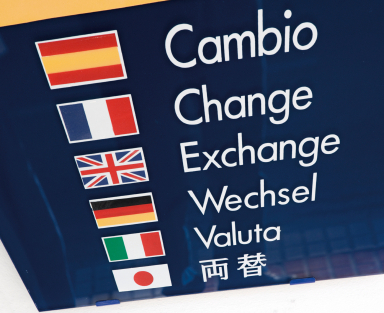 Click for this week's currency round up showing the exchange rate between Sterling and the Euro. If you would like a free quote to see how much can be saved on regular currency transfers such as a pension, or one-off lump sums such as the purchase of a property, call for a no obligation quote.

If you enjoyed this free weekly round-up, then please forward it on to your friends. We also welcome copy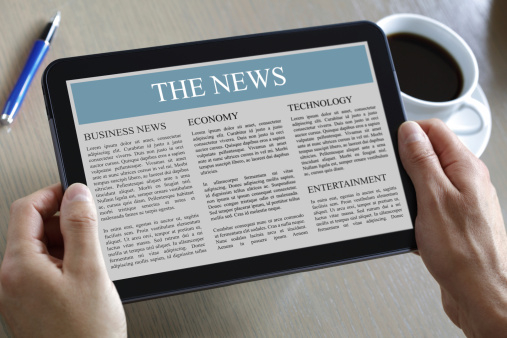 from charities, clubs and associations for inclusion. If you have received this from a friend and would like to have it sent directly, then click Register for weekly bulletin to sign up.
We GUARANTEE your details will not be passed on, sold, or used for any other purpose, and are maintained in an isolated off-site facility from which you can unsubscribe at any time.
Images: Copyrighted Murcia Today and Efe. Full or partial reproduction prohibited.
Select a Region or Area for more Local News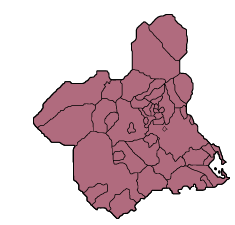 Contact Alicante News Today: Editorial 966 260 896 / Office 968 018 268