FREE Weekly News Bulletin

Valencia Today news and what's on round-up, 23rd May 2014
Smugglers, thieves, a TV chef and a 108-year-old woman
Region of Valencia news round-up, 23rd May 2014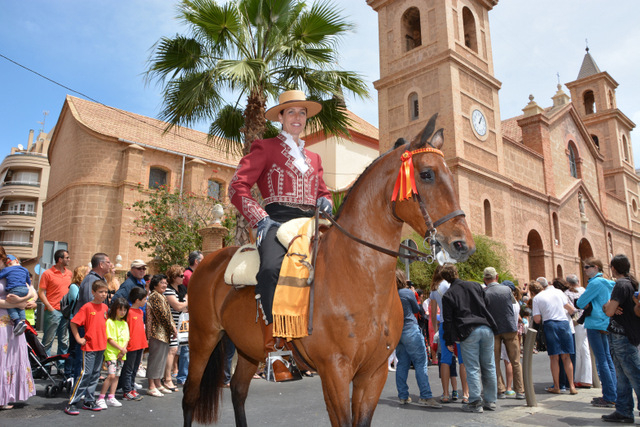 After all the excitement of the recent fiestas and ferias there have been few stand-out stories in the Comunitat Valenciana this week, but customs police and inspectors have certainly been busy! A Torrevieja-based group of Lithuanians organizing the transportation to their home country of marijuana from the Mar Menor was busted by the Guardia Civil, while another cartel importing narcotics through the ports of Valencia and Cádiz was dismantled in raids on warehouses in Madrid. At Valencia airport, meanwhile, a couple of inventive Moldovans somehow managed to cram 1,608 packets of cigarettes into their hand luggage when flying in from Istanbul: quite how this was possible has not been explained, but the baggage inspectors cottoned on fairly quickly. The police also confiscated a thousand packets of contraband cigarettes in Elche.
Other criminals in the news included a pair of Moroccans who stole over a ton of used clothes from the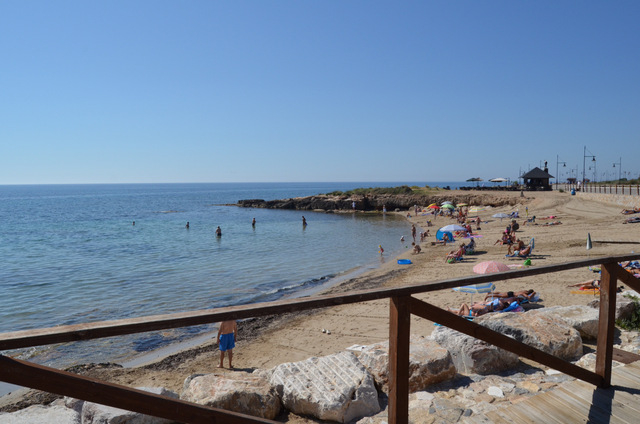 recycling collection points in Benifaió, and the disturbing case of a British man who was arrested in the province of Valencia for crimes of child abuse committed over thirty years ago.
One item of constant interest in the region is the burgeoning good health of the tourist industry this year, with more visitors flocking to the Costa Blanca both by air from abroad and by train from Madrid. Foreign tourists will be pleased to know that their coffee comfort opportunities have been improved by the opening of a new establishment at the airport in El Altet, while train travellers will now find the high-speed journey from the national capital taking only just over two hours as a result of a new safety system being installed on the track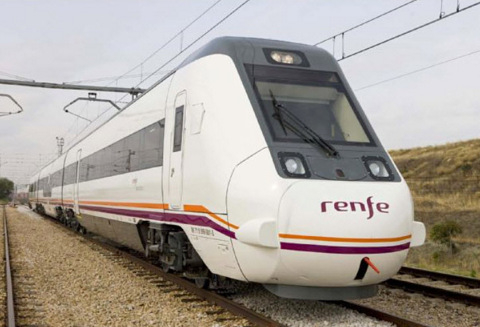 between Alicante and Albacete.
Among the visitors making an early summer visit to the Costa Blanca has been TV chef Gordon Ramsay, who has been filming Kitchen Nightmares in Els Poblets, while further down the coast in Torrevieja preparations for the summer onslaught are in full swing: the beaches are being spruced up, seven Blue Flags will be flying in the municipality this summer and with a view to the future a delegation of Russian tour operators has been visiting the town.
Mr Ramsay probably won't have noticed, but while at Alicante airport he could have begun work on another programme called "Taxi Nightmares". In response to the demands of local drivers from Elche the regional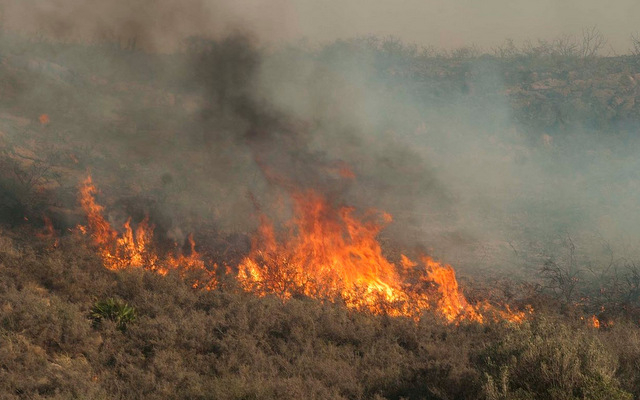 authorities have introduced measures to restrict the activities of cabbies from elsewhere at the airport, but of course in doing so they have incurred the wrath of other taxi drivers, including those who are licensed in Alicante itself. You can't keep all of the people happy all of the time, but sometimes it seems that you can't even keep any of them happy any of the time.
Elsewhere, Ikea fans in the Costa Blanca will have to keep trekking up or down the motorway to the new store in Valencia or the existing one in Murcia to satisfy their furniture and meatball cravings as the project to set up a store in Alicante remains stalled, the construction sector is showing signs of rising from the ashes as foreign demand produces an increase in activity, and as the drought continues the dry conditions contributed to almost 100 hectares being ravaged by fire in Calles, in the province of Valencia.
The region was also in the news in connection with the murder of Isabel Carrasco, the president of the provincial government delegation in León, 600 kilometres away. Following her murder there has been something of an upsurge in public expressions of discontent at the country's political class, and in the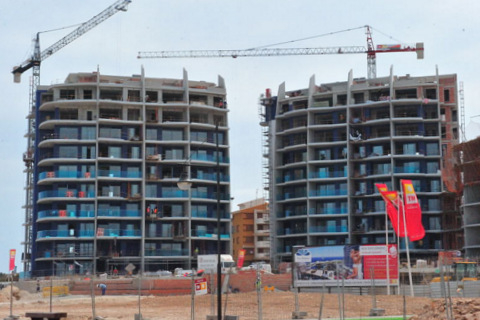 Comunitat Valenciana two young people have been arrested for posting comments on the internet which appear to incite others and advocate violence against figures in the public eye.
Quite what Josefina Blanco Díaz makes of all this has not been made public. On Monday Josefina, who has lived in Torrevieja all her life, reached the ripe old age of 108, and although she was born in an age when female politicians, the internet and computer technology were all unimaginable it would be worth hearing her opinion. Now a great-great-grandmother, she has certainly seen a few changes in the Costa Blanca!
What's On in Valencia, 23rd to 30th May
After all the fiestas over the last few weeks this promises to be a relatively quiet weekend, perhaps enabling the population to concentrate on the all-Madrid Champions League final on Saturday evening and the European elections on Sunday. However, there is at least one Romería being held, in the Cañada de Praes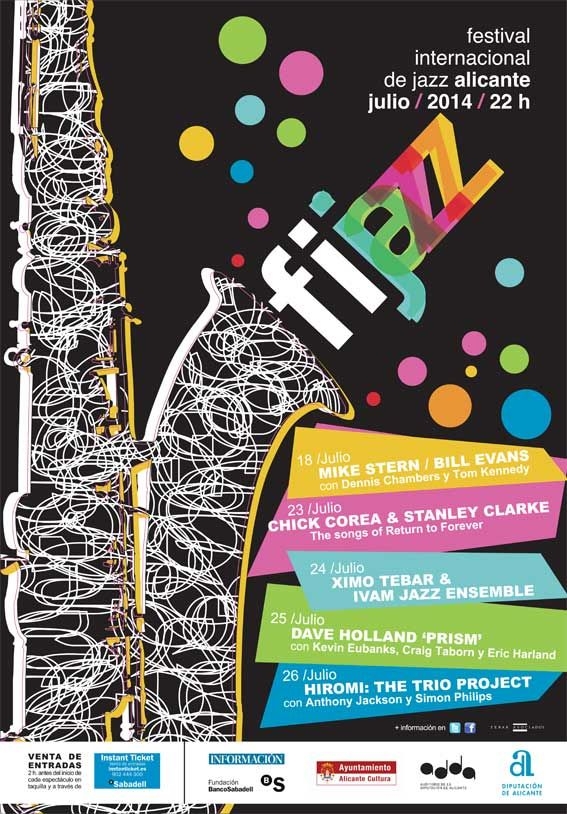 area of Pilar de la Horadada on Saturday, for anyone who's suffering withdrawal symptoms after a whole week without an outdoor fiesta!
In terms of musical entertainment, there are a number of events to choose from over the next few days. While Les Misérables continues its run in Alicante until 1st June, the city also hosts an evening of Mexican songs on Friday and a classical guitar recital in the ADDA on Sunday, and in Torrevieja over the weekend there are two choral concerts, one on Saturday and one on Sunday, as well as a special Mother's Day event in the Teatro Municipal on Sunday evening. In Elche there's a chance to enjoy some classical ballet on Saturday evening in the Gran Teatro, when the Russian Stars company perform "Sleeping Beauty", scored by Tchaikovsky.
Next week features an unusual instrumental concert in Alicante on Tuesday, and on Thursday there's a free evening of classical music in Torrevieja and a show by the Rascals, bringing their own unique brand of entertainment to Guardamar de Segura. Next Friday evening's offerings include a chance to see one of Spain's best-known pop groups, Café Quijano, on their comeback tour in Elche after a long absence from the country's stages.
Looking further afield, jazz fans need to start making notes in their diaries for two festivals in the summer. The Seagram's Gin Jazz Festival takes place in Valencia in June and July, with advance ticket booking recommended to catch performers such as Stacey Kent and Freddy Cole (brother of Nat), while in Alicante the Fijazz festival in late July includes top names such as Chick Corea and Dave Holland in the line-up.
For rock fans unable to make the reunion concert of The Libertines in London, it has been announced that the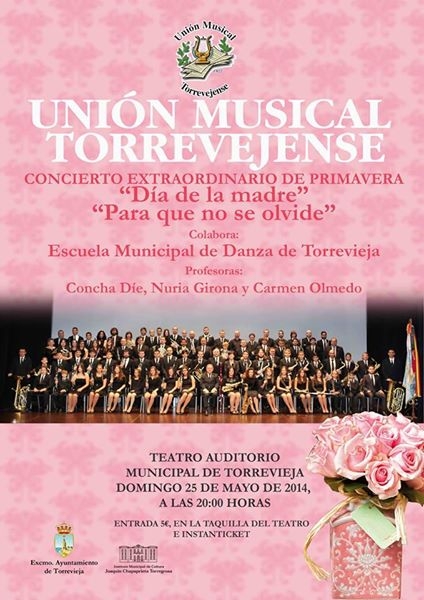 group led by Pete Doherty will also be performing at the Benicàssim festival in Castellón on 19th July.
Away from music, there is an exhibition of works by local artists in San Miguel de Salinas in the tourist office until 20th June, while in Elche the last week of the exhibition concerning the 3-million-year-old precursor of Mankind known as Lucy enters its last week in the MUPE.
Elsewhere the tapas route in La Torre de la Horadada begins on Friday, while for those looking for a fun way to indulge in a little physical exercise there are free Nordic Walking workshops in Orihuela and Orihuela Costa on Saturday and Sunday. Alternatively, the summer has now officially begun at the Terra Natura water park just over the border in Murcia, with special offers coinciding with the 2014 opening on Saturday.
However, if you're more a spectator than a participant, the Spanish national life-saving championship is being held in Torrevieja over the weekend: pop along and pick up a few tips for this summer at the beach or by the pool ( and try not to get over-excited by the 100 strong lycra clad participants at their peak of physical fitness!)
Spanish news summary, www.spanishnewstoday.com
Apart from the European election campaign, some interesting stories have hit the headlines in the Spanish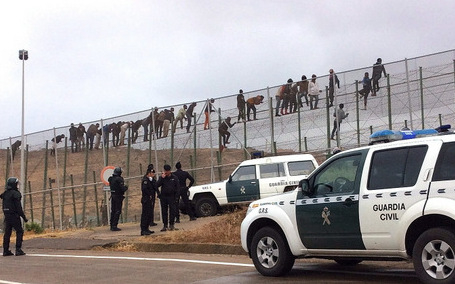 news this week, two of them related to the problem of illegal immigrants attempting to enter EU territory by crossing from Africa into Spain. Last weekend another wave of around 500 sub-Saharans was successfully held at bay by Moroccan and Spanish authorities in Melilla, while on Tuesday an example of how desperate some of these immigrants are to get into Spain was the heavily pregnant woman who attempted to cross the Mediterranean in a small boat containing over fifty people. No sooner had they been intercepted by the coast guards than she gave birth: the baby's birthplace will presumably have to be registered as "somewhere near the isle of Alborán".
Back on dry land, the government's new citizen security law continues to provoke strong opposition from many quarters, including Greenpeace, who are worried that the right to protest may be being diminished by the new measures, and the regional president of Andalucía has added her voice to those demanding an end to the conflict between Spain and Gibraltar which is resulting in long delays for those crossing the border every day to go to work.
Spanish politicians across Spain are still recovering from the shock of the head of the provincial government delegation in León being murdered, and in the aftermath of the killing many reactions have revealed that Isabel Carrasco had made a large number of enemies during her career. Although the news this week has been nothing but one campaign meeting after another for the European elections this Sunday, a strong undercurrent of disrespect for the political class as a whole has risen to the surface, and more than one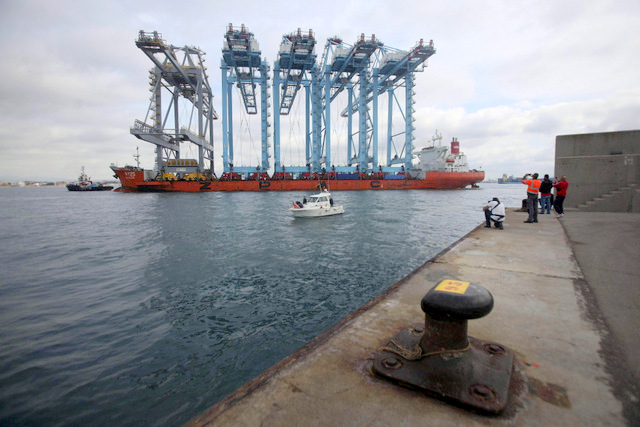 person has been arrested for publishing threatening or violent comments on the internet.
Another cause for widespread concern is the new law which makes it impossible for customs authorities to investigate or prosecute non-Spanish drug smugglers intercepted in international waters, and this week saw the release without charges of a further seven Syrian smugglers following just such an incident.
Elsewhere, four cranes reported to be the largest in the world were somehow transported all the way from China to Algeciras in the province of Cádiz, the proposed reopening of the nuclear power plant in the province of Burgos in northern Spain has provoked differing reactions from the two regional governments most affected, and the drought in the south-east of the country is beginning to cause serious concern among livestock farmers, fruit and vegetable growers and, at long last, regional and national government officials. In Almería there are warnings that even the hardy almond trees are yielding less fruit this year and could die if it doesn't rain soon, while in Murcia the farmers of Cehegín have resorted to praying to San Isidro for rain as their crops wither and die in the fields and orchards.
Finally, a few people who were in the news this week for reasons they would probably rather forget about. The disobedient smoker who died after setting fire to his own hospital bed in Cádiz is an extreme example, but others include operatic soprano Montserrat Caballé, who has forked out half a million euros to keep the tax authorities off her back, and the thief in Almeria who made it rather too easy to track him down by leaving his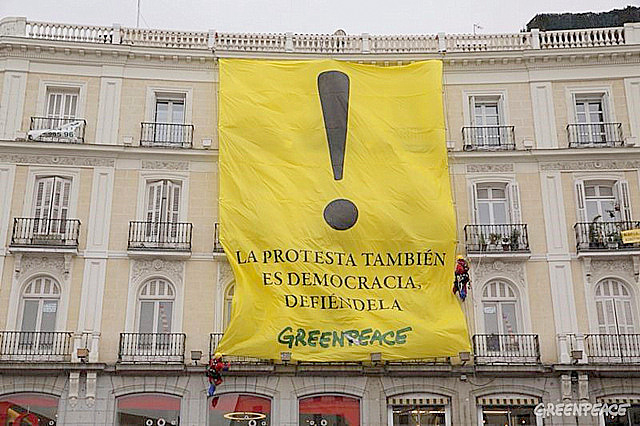 mobile phone and his bicycle at the gate of the house he burgled.
Pride of place, though, has to go to the Galicia woman whose visit to the toilet last Sunday ended in her being bitten on the bottom by an exotic snake which emerged from the plumbing. The effects of the bite wore off quickly, but the embarrassment may last a while longer, and while she may not be aware of her appearance in Spanish News Today her prominence in the national press could be the source of numerous comments in the town of Narón for quite some time!
For more Spanish news stories visit www.spanishnewstoday.com
www.murciatoday.com Murcia Region news, where to go and what's on
The Murcia Today site produces its own dedicated bulletin, click Murcia Today and also has a huge bank of where to go information, so offers lots of alternative days out and places to visit within a short drive.
Currency round-up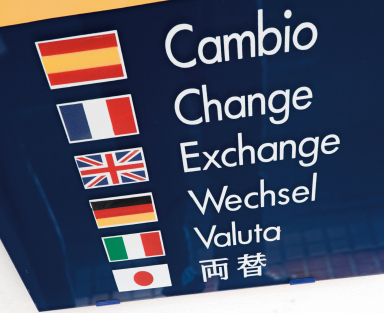 The Euro-Sterling exchange rate has closed the week at the highest level for some time, making it more cost-effective to transfer money. Good news for those looking to buy a house who will get even more for their money. Click for this week's currency round up showing the exchange rate between Sterling and the Euro. If you would like a free quote to see how much can be saved on regular currency transfers such as a pension, or one-off lump sums such as the purchase of a property, call for a no obligation quote.

If you enjoyed this free weekly round-up, then please support its growth by forwarding it on to your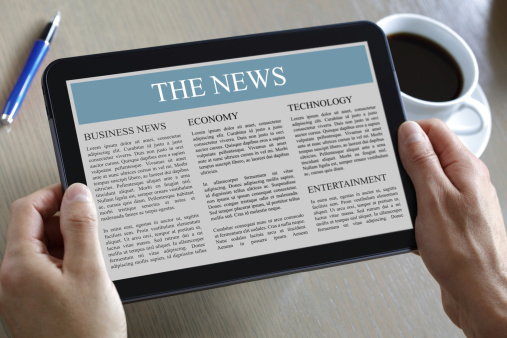 friends. If you have received this from a friend and would like to have it sent directly, then click Register for weekly bulletin to sign up.
We GUARANTEE your details will not be passed on, sold, or used for any other purpose, and are maintained in an isolated off-site facility from which you can unsubscribe at any time.
Images: Copyrighted Murcia Today and Efe. Full or partial reproduction prohibited.
Murcia Classifieds
Why not give Murcia Classifieds a try?
It,s FREE up to €500 for non commercial ads.
Click on an item or
Read More
to view full dtails
Select a Region or Area for more Local News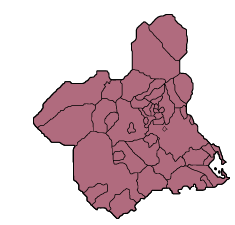 Contact Alicante News Today: Editorial 966 260 896 / Office 968 018 268