FREE Weekly News Bulletin

Valencia Today news and what's on round-up, 20th June 2014
Weekly news round-up, 20th June 2014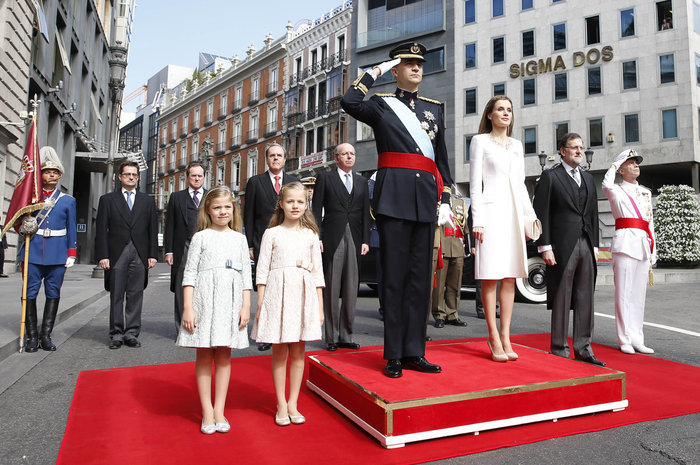 This week there is no option other than to start with the Spanish national news……..
To say that it's been an unusual week for the news would be understating the case. All the media have been dominated by just two main national stories, and regional and local issues have taken a back seat as the eyes of the nation have focused almost exclusively on the proclamation of Felipe VI as king and the footballing disasters in Brazil.

First, the new King. Felipe VI was officially proclaimed monarch on Thursday morning, although there was little of the celebratory atmosphere which is associated by some with such a momentous occasion. Such has been the relationship between the Spanish and their monarchy over the last hundred years or so that there were no street parties, and the actual ceremony itself was a fairly muted affair with little of the pomp and circumstance which might have been expected. The succession itself has been implemented in the space of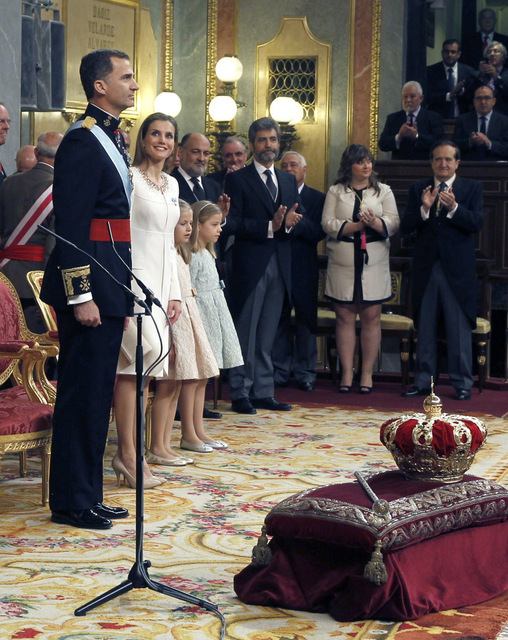 just 17 days since Juan Carlos announced his abdication, and in the intervening period there have been demonstrations demanding a referendum on the future of the monarchy, uncertainty over the new status of Juan Carlos (he will retain the honorary title of King) and various hurried procedures to make sure that all was in place for the proclamation on Thursday including a massive security operation. Order forms for portraits of Felipe VI were despatched to all of the country's 8,000-plus Town Halls, 2,000 dignitaries and politicians from all over Spain were invited to the official reception following the ceremony, and a small flag-making firm in Valencia took on the task of producing 120,000 flags in a week for those lining the route followed by the new king on his way from parliament to the Palacio Real.

As for the football, from Catalunya to the Cambridge, Spaniards are feeling roughly the same as Roy Hodgson this morning: "numb" and bar owners of both English and Spanish nationalities will be disappointed today that their two big draws will be almost certainly out of the picture and the second stage. If it was reasonable to expect that England might progress beyond the group stage of the World Cup, then most pundits were practically certain that current titleholders Spain would get at least that far if not quite a lot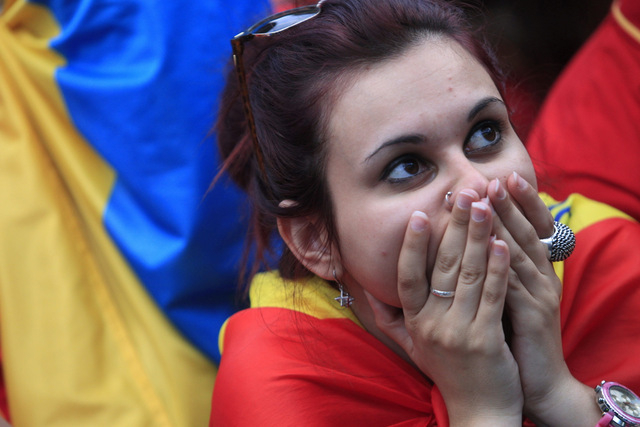 further, but hugely disappointing performances from both sides mean that takings will be on the lean side instead and interest considerably lower than it might have been.

Despite the preoccupation with these two issues, there have been other stories of interest in the national news. On the southern coast of Spain, in the Canary Islands and in the north African enclaves of Ceuta and Melilla, the pressure from would-be illegal immigrants continues to be intense, although the installation of anti-climbing mesh on the border fence in Melilla appears to be making the frontier more secure. There is some concern, though, regarding what happens to those immigrants who are intercepted and detained, as the authorities fail in their attempts to repatriate almost half of them.

Spain's taxi-drivers, meanwhile, are furious. They claim they are losing trade to car-sharing websites, and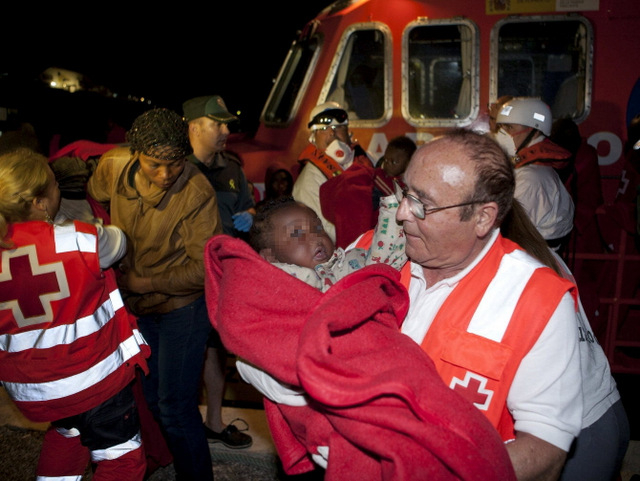 staged a 24-hour strike on 11th June to publicize their demands that something should be done about it. In response the government has announced this week that efforts will be made to ensure that those benefitting financially from car-sharing will be made to pay tax, but the Minister for the Economy, Luis de Guindos, has urged the drivers to face up to modern reality and adapt to new technologies rather than fighting them.
Elsewhere, the nine bankrupt toll motorways around Spain are continuing to lose money despite a slight increase in traffic volume on some of them, and still on the roads the Guardia Civil imposed 2,500 drink- and drug-related fines on drivers during a week-long campaign: this is part of the DGT's efforts to reduce the number of deaths on Spain's roads by a thousand a year.

Lots more Spanish news on the dedicated www.spanishnewstoday.com site, Click for main Spanish news section, or for Spanish property section for the latest property news.

Valencia regional news, 13th to 20th June 2014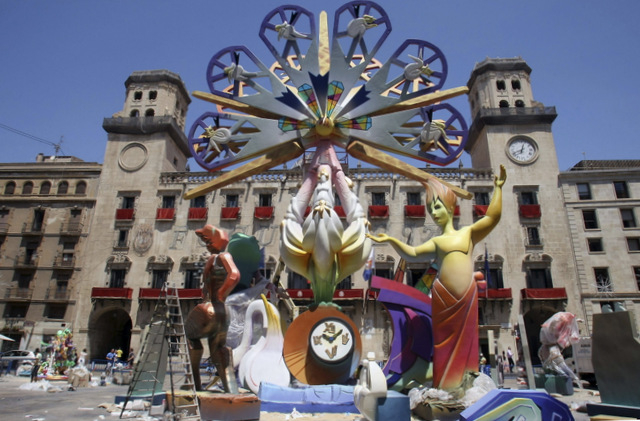 In Valencia, as in Murcia, the regional news has largely been buried beneath the proclamation of the new king and the World Cup, but in the province of Alicante both residents and flocks of visitors are preparing for the Bonfires of San Juan. If the city of Valencia takes the spotlight in March with the Fallas, it's now Alicante's turn, and the streets will be filled with enormous statues and tableaux made of papier mâché between now and next Thursday evening. These spectacular ironic tableaux are works of art in themselves, and as the population takes to the streets the city centre is closed off to road traffic until the fiestas are over.

One of the main features of the celebrations in Alicante is noise: firecrackers are the order of the day, and the explosions can be quite deafening, especially during the culmination of the midsummer celebrations on the night of 24th June, when the statues are ceremoniously burnt during a night of fire and partying. One word of warning: visitors should definitely consider parking out of town and taking public transport into the centre.
Elsewhere in the Comunitat Valenciana, it is now virtually certain that the region's chemists will be paid all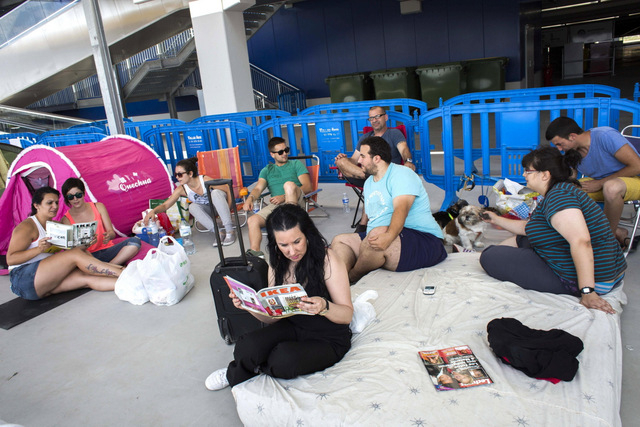 amounts owed by the regional government in the next couple of weeks, and this should ensure that they do not join the ranks of those living below the poverty line: an alarming report has concluded that a quarter of all those living in Valencia don't have enough to make ends meet.

The warmer than usual weather and the drought were interrupted earlier in the week by brief showers in most of the region, but the dry conditions are still a fire risk, as residents of Paterna will confirm (a fire there destroyed 30 hectares), and the hordes of visitors arriving by road, air and train will be hoping for sunny conditions during the fiestas on the Costa Blanca. It has been confirmed by Renfe that the AVE high-speed rail service has been a great success since it was inaugurated a year ago, and more and more visitors are using it to visit the province of Alicante from Madrid.

Those arriving this weekend will find that the summer beach services - including police officers on quad bikes in Guardamar del Segura - are now fully operational except in Orihuela, where there have been difficulties in ensuring that lifeguard cover is provided. They should also be warned that prices on the toll section of the Mediterranean motorway have just been increased by 77% for the summer: avoid this stretch of road or carry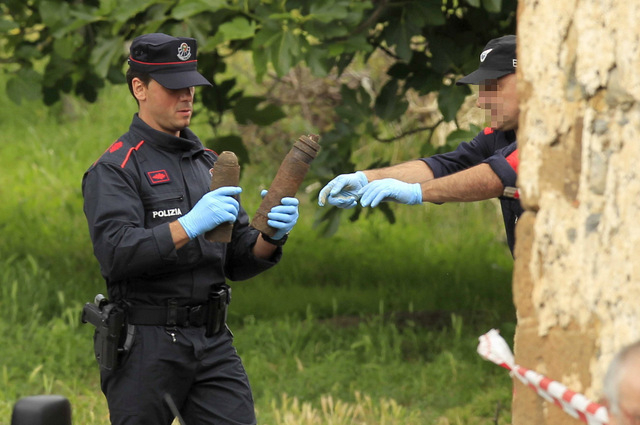 plenty of cash!

Local news in Torrevieja includes the fact that the shuttle bus service to Alicante-Elche airport is proving more and more popular, the controversial rubbish collection contract is soon to be put out to tender by the Town Hall after ten problematic years, tickets are now on sale for the Habaneras festival and the problems of storage space at the Palacio de Justicia have been eased by the arrival of 15-year-old second-hand furniture from Alicante.

Meanwhile, in Valencia the new Ikea store is finally open. Thousands queued outside on Wednesday, joining those who had claimed their places at the head of the line by camping out since the weekend, and for these die-hard fans of the Swedish chain the long wait is finally over.

Both news and what's on events are updated on a daily basis, click through to www.alicantetoday.com at any time during the week to see the latest information.

Murcia regional news summary, 14th to 20th June 2014
Away from the royal family and footballing drama, the most unusual event in the Region of Murcia this week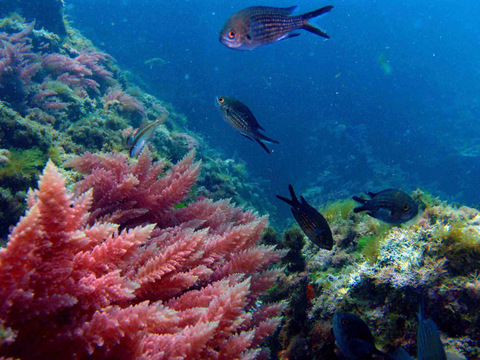 actually happened more than once: it rained! This has been the driest year in the Region since comparable records were first kept in 1941 and also one of the warmest, but on Monday and Tuesday water fell out of the sky in varying amounts all over the Region.

This provided welcome relief to most farmers, but not necessarily in parts of Caravaca de la Cruz, where 42 millimetres in half an hour caused flooding and the rain turned to hail, destroying the few crops that had survived the drought over the previous couple of months. There was also a forest fire in Caravaca, underlining how high the risk is following the dry winter and spring: for some people it never rains but it pours…

Despite the rain, though, the summer officially gets under way this weekend and the Region's beaches are well-prepared. In Cartagena the lifeguard and first-aid services are being increased at the municipality's Blue Flag beaches, and the coastline was also in the news when a study was published reporting that the posidonia seagrass meadows which lie just offshore may have shrunk by almost a third since the 1960s: this has serious effects on the marine environment and coastal erosion, and conservationists are warning that a serious effort needs to be made to protect the meadows.

The Corvera airport saga continues, with regional minister Manuel Campos still adamant that it could open before the end of this year – he has been in Brussels again this week trying to convince European Commission officials to allow the proposed loan to Aeromur to go ahead – and another long-running story to resurface this week concerns the arrival of illegal immigrants from north Africa in small boats. Eight of them were intercepted off the coast of Cartagena at the weekend, and data were published showing that only two thirds of those placed in Immigrant Detention Centres are successfully deported and repatriated. Although this might seem a poor success rate for the authorities, it is higher than the national average of only just over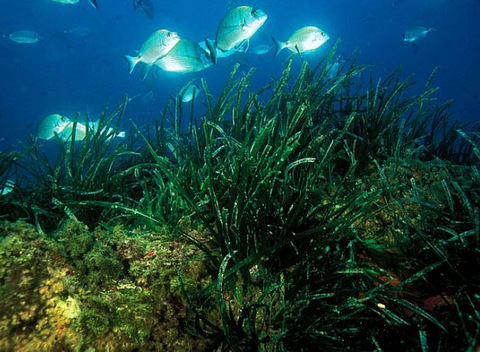 50%.

The marine world was also in the headlines as dive centres protested at the implementation of new restrictions on the number of divers allowed to visit the protected area of Cabo de Palos and Isla Hormigas, and another underwater story concerned the 7-metre torpedo recovered from the marina in Puerto de Mazarrón.

Back on dry land, the Town Halls of Cartagena, Fuente Álamo, Lorca and Águilas are concerned about the future of the Cartagena-Vera ghost motorway. The road passes through all four municipalities, and the current debate about what to do with it could have a negative effect on Town Hall tax revenue: they are joining forces with three Town Halls in Almería to seek advice.

Two thousand years after they left, the Romans are still making the news in Cartagena. Barely a month seems to go by without a new discovery being made, and this week archaeologists have been presenting wall-paintings of the muses which were discovered recently in the area of the forum. The historical heritage of the city continues to grow impressively, and on a similar note in the city of Murcia one of the earlier figures created by master-sculptor Francisco Salzillo has just been re-dated as a result of a handwritten note found inside the wooden figure of "La Dolorosa".

The Murcia today site has an extensive What's on and cultural section, as well as many suggestions for days out. The site is updated daily. Click through to www.murciatoday.com

Currency round-up
This week currency exchange rates have nearly hit a 20 month high for those changing money from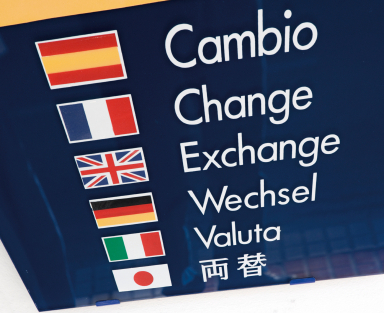 sterling to euros, making Spanish property even better value and giving those who transfer their pensions across to Spain more for their money. If you still use a bank to transfer money, ask for a quote to use a money transfer service, you'll be amazed how much more you get for your pounds using this method!
Click for this week's currency round up showing the exchange rate between Sterling and the Euro.

If you enjoyed this free weekly round-up, then please forward it on to your friends. If you have received
this from a friend and would like to have it sent directly, then click Register for weekly bulletin to sign up.
We GUARANTEE your details will not be passed on, sold, or used for any other purpose, and are maintained in an isolated off-site facility from which you can unsubscribe at any time.
We also welcome contributions from local charities or clubs, including post event reports, news items and forthcoming events. Use the contact us button in the top header to contact our editorial team.
Images: Copyrighted Murcia Today and Efe. Full or partial reproduction prohibited.
Murcia Classifieds

Why not give Murcia Classifieds a try?
It,s FREE up to €500 for non commercial ads.

Click on an item or Read More to view full details
Select a Region or Area for more Local News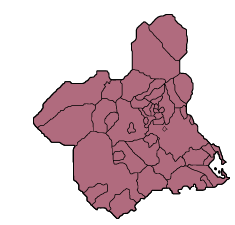 Contact Alicante News Today: Editorial 966 260 896 / Office 968 018 268