Thinking of a sunny retirement in Spain? Make sure you've got an expat funeral plan.
Thinking of a sunny retirement in Spain? Make sure you've got an expat funeral plan so you can kick back and relax knowing everything´s sorted.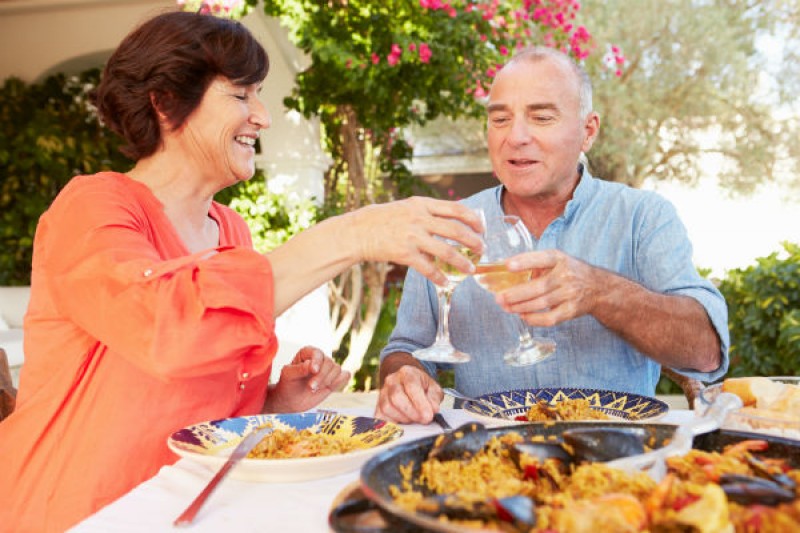 Spain is the perfect place to retire, thanks to the great weather, low cost of living and thriving expat community. With over 300,000 Brits currently living there, almost half are over 65 and enjoying a sunny retirement in Spain.
If you're thinking of moving to Spain for retirement, chances are you've already thought about the basics like accessing your UK state pension, registering as a resident, and of course finding a new home to call yours. But there's one other major life event that you should plan for if you're moving to Spain.
Funerals in Spain are very different to those in the UK. Even if you've had experience arranging a funeral for a loved one back home in Britain, there are some key differences that might catch you unawares in Spain.
British pensioners in Spain often struggle with the Spanish funeral system. For example, funerals take place much quicker – sometimes within 48 hours – and delays can cost hundreds in daily mortuary fees.
Then there's the logistics of finding and choosing a local Funeral Director. It's difficult enough to shop around for funeral services in the UK, let alone in a foreign country with language barriers.
All these potential difficulties mean added stress on top of what is already an emotional time. That's why if you want to retire to Spain from the UK, you should think about an expat funeral plan – for both your peace of mind, and your family's.
Funeral plans for British pensioners in Spain
A funeral plan is a simple way of paying for and arranging your funeral in advance. It makes everything easier for your loved ones when the time comes, so they won't have to navigate an unfamiliar system in a foreign language.
Plus, Avalon's expat plans are fully guaranteed, meaning your next of kin won't have any unexpected costs to cover either.
And, because Avalon operates in Spain, the UK, Portugal and Cyprus, if you decide relocate to one of those countries, we can transfer your funeral plan. Or if you split your time between Spain and UK, your funeral plan can be enacted in either country.
A plan from Avalon makes everything simpler for your loved ones, giving them support when they need it most, and giving you peace of mind so you can enjoy your retirement in Spain.
Address
Calle Albatera, 1-68, 03169 Algorfa, Alicante
Tel: 0034 966 79 90 70

Spanish Pre Paid Funeral Planning Service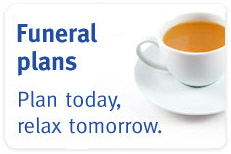 Put simply, an Avalon plan is a way of pre-paying and pre-arranging a funeral in advance. The result is provision of protection against rising funeral costs and a reduction in the emotional stress that can come with having to make funeral arrangements.
Avalon is a leading provider of prepaid funeral plans in the UK and across Europe. This British company operates predominantly in Spain and has been providing peace of mind by means of straightforward and affordable financial packages since 1990.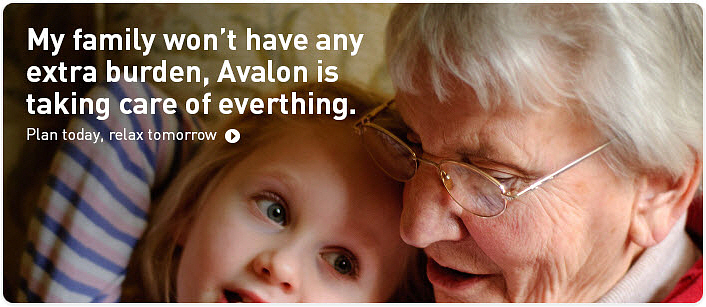 There are a range of plans available, all of which remove the expense and administrative headaches from what can be a very difficult time.
What's more, clients can be confident that their money (and therefore their plan) is secure. All funds are held in a specially designed trust, separate to the Avalon organisation and managed by independent trustees.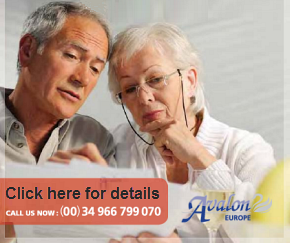 When it comes to Spain, there are some fairly rigid procedures surrounding funerals which can take family and loved ones by surprise. Avalon's team of experienced experts, operating out of a head office in Alicante, can negotiate the peculiarities of the Spanish system on the next of kins' behalf.
Avalon also provide bereavement support telephone lines (handled from the Alicante office) which are open 24 hours a day, All calls are handled by British staff with fluent language skills and extensive local knowledge.
For anyone interested in their services, Avalon are happy to provide full details of their services and answer any questions. Potential clients can download a brochure from the Avalon website, or book a call back, or even arrange a home visit to discuss the matter in comfortable surroundings.
article_detail
Contact Alicante News Today: Editorial 966 260 896 / Office 968 018 268